Why Kim Kardashian Divorced Her First Husband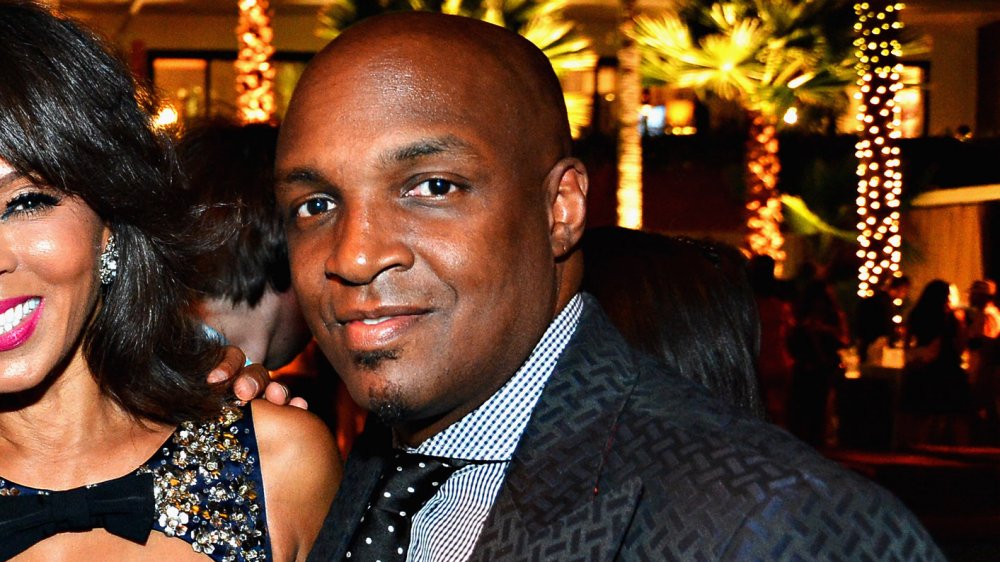 Frazer Harrison/Getty Images
Kim Kardashian and Kanye West have been going through it lately. From mental health issues, to spilled beans on Kardashian's thoughts to end her pregnancy with North, to repairing their relationship after a public fallout and rumors of divorce — the pair are working through their marriage problems. The two were good friends prior to marriage, and a source hinted to People that Kardashian "wants to do everything she can to save her marriage." "She isn't sure if their marriage can be saved, but she is willing to keep trying for their kids," the source continued.
Considering Kardashian and Yeezy were long-time friends before their marriage, they now have a handful of children, and Kardashian is committed to making things work, it wouldn't be outlandish to think their relationship will survive the rocky patch in the road. 
But while her relationship with West may make it, the reality television star didn't have the best of luck with marriage at first (turns out, third time is a charm). While many are aware of Kardashian's short-lived marriage to Kris Humphries, which TMZ reported broke off after 72 days, few know that she was actually married once before that as well. 
Kim Kardashian accused Damon Thomas of abuse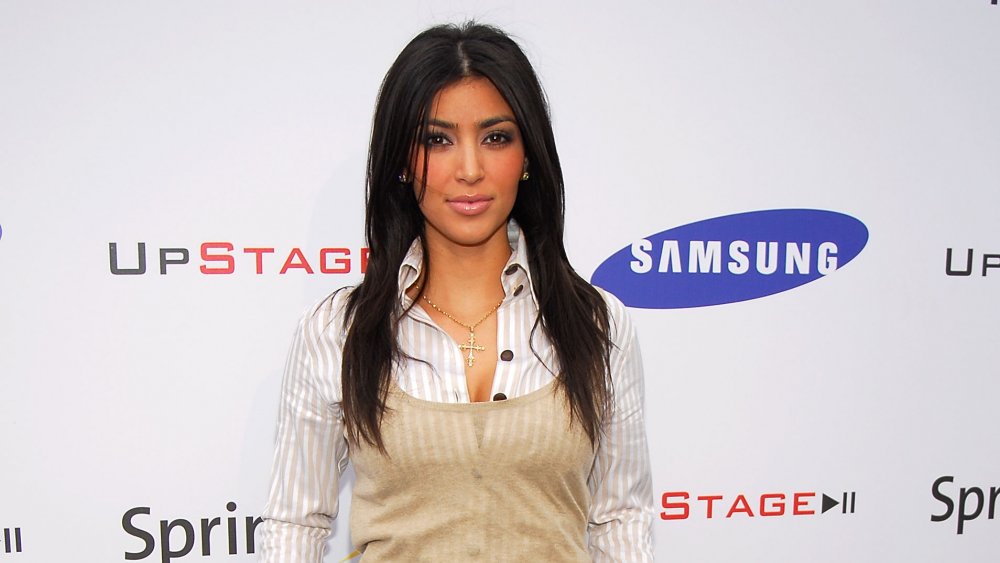 Michael Tullberg/Getty Images
In 2000, Kim Kardashian eloped to Las Vegas where she tied the knot with who is now her first ex-husband, music producer Damon Thomas. She was 19 and he was 29. The marriage, which lasted four years, disintegrated for a number of reasons. According to divorce papers, Kardashian alleged one of the top reasons was Thomas' domestic violence. According to reports by Daily Mail, she claimed Thomas physically abused her on multiple occasions — slamming her against walls, throwing her across rooms, and punching her in the face. 
Thomas' abuse allegedly began just a few months after their marriage. In the 2003 court papers, she detailed incidents of the alleged abuse, including one that occurred right before the couple was scheduled to go skydiving with singer Justin Timberlake and another incident at Kardashian's mother's house. On the first occasion she detailed, Kardashian alleged, "Before we left our home, Damon hit me in the face and cut my lip open." "I fell into the bed and and banged my knee hard," she recalled, saying she was "limping" on the way to skydiving. 
During the second incident she recalled in the papers, her now-ex "demanded" to know who had paged Kardashian. When he learned she called a friend, he allegedly became "enraged and punched me in the face," she said, leaving her bruised and swollen. Kardashian said she considered calling the police at the time, but said she was "afraid and decided not to do so."
Damon Thomas controlled Kim Kardashian, said court papers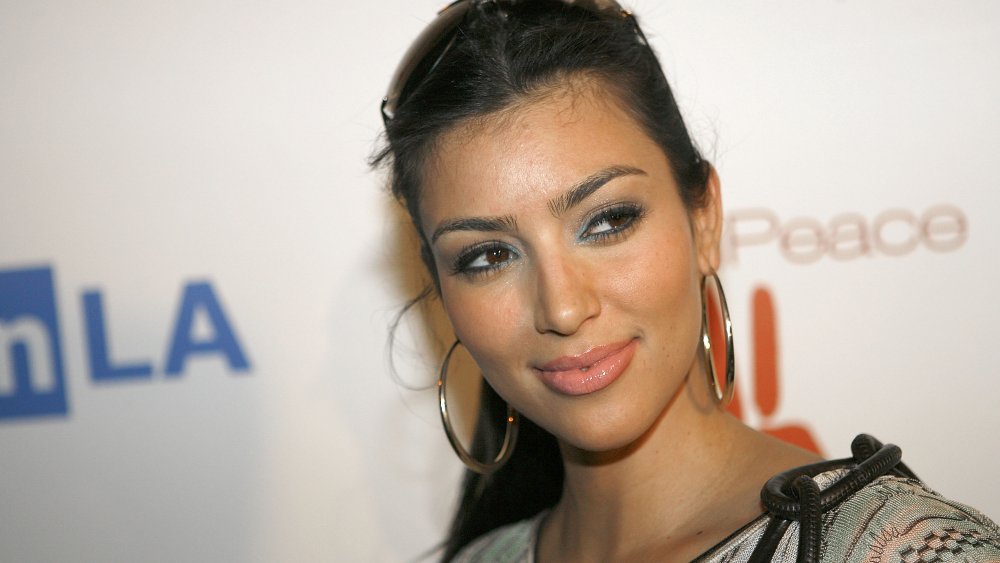 Charley Gallay/Getty Images
Damon Thomas' alleged abuse also impacted her day-to-day life, as Thomas became controlling over her daily interactions and appearance. Thomas evidently handed Kardashian $3,650 and ordered her to get liposuction so that she could be "perfect," and gave her another $1,000 for additional surgical work. 
In addition to controlling her appearance, Thomas also exercised control over who she interacted with, where she went, and what she did. "Damon decided what we would do and when we would do it. He was very much the 'King of the castle,'" Kardashian explained according to Daily Mail. His rule also impacted where Kardashian worked, as he allegedly made her quit her job at a Los Angeles shop called Body, where she was a sales girl. 
Kardashian also wasn't allowed to leave the house until she first reported to Thomas about when and where she was going, and she even had to ask permission before going out to dinner with friends. "Sometimes, Damon would not allow me to leave," she alleged, including times when when he stopped her from going to the mall alone or with friends so that men would not have the opportunity to "hit" on her. 
Reports suggest that Thomas required Kardashian to be at his service, even making her cook meals for him when he arrived home at 4:30 in the morning.
Other allegations and mishaps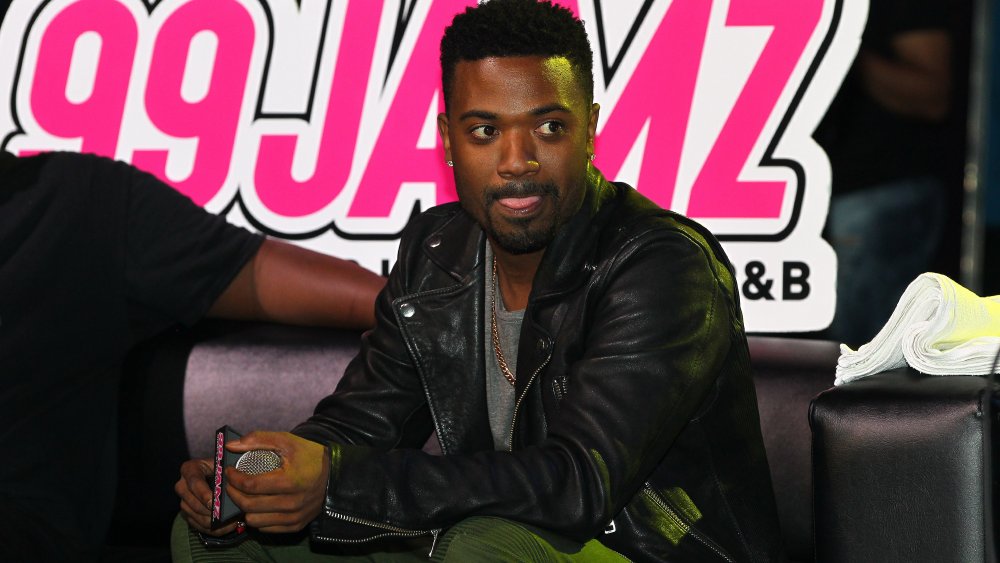 Ralph Notaro/Getty Images
It seems Damon Thomas also forced Kim Kardashian to make the major life decision of dropping out of college, reports claim. And he supposedly didn't just distance Kardashian from her friends, but also tried to turn Kardashian against her family by starting arguments at family gatherings, not letting her spend time with her OG crew, and by attempting to persuade her that her sister and mother were "evil." 
Thomas also allegedly took it so far as to show a naked picture of one of Kardashian's sisters to her father, saying that they were "whores." 
While Thomas is the one who eventually filed for divorce in 2003, which was finalized in February 2004, it was Kardashian who received a payment from Thomas of $56,000. Thomas fought Kardashian's allegations, saying they were "absolutely not true" and that she accused him to profit from the money, according to NY Daily News. 
Other rumors have surfaced that Kardashian may have also been cheating on Thomas with R&B singer Ray J, according to NY Daily News. Kardashian has since also revealed that she was "on ecstacy" when she tied the knot with Thomas (via USA Today).