Why Kamala Harris' Ex Doesn't Think She Should Be Vice President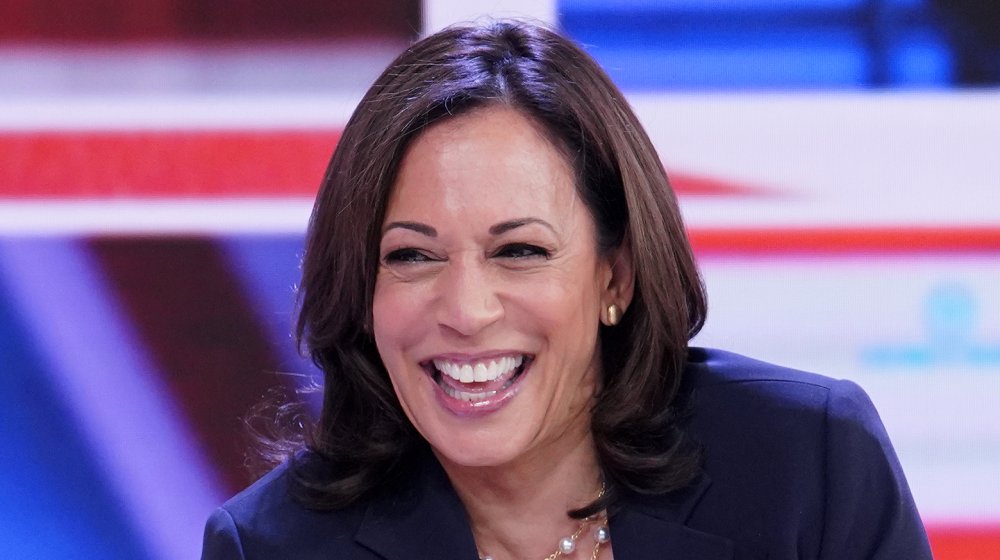 Alexander Tamargo/Getty Images
On Aug. 11, 2020, Democratic presidential hopeful Joe Biden chose California Sen. Kamala Harris as his running mate for the 2020 election, but if Harris' ex, Willie Brown, the former mayor of San Francisco, had his way, Harris would have declined the proposal. In an op-ed in the San Francisco Chronicle on Aug. 8, 2020, Brown suggested Harris should "politely decline" if Biden were to offer her the VP spot and instead focus her attention elsewhere (We'll get to that later).
Harris became a senator in 2017. She rose to prominence as a San Francisco district attorney in 2003 and then California attorney general in 2010. She expressed excitement about her role as Biden's running mate despite Brown's hesitations. Biden's decision came months after she ended her presidential bid in December 2019 due to a lack of funds, according to The New York Times. 
Many Americans are thrilled that Harris did not "politely decline" when Biden asked her to join his campaign. Instead, she has become the first Black woman and first woman of Indian descent to be nominated for a national office by a major party and just the third woman chosen as a potential vice president, according to The New York Times. If she and Biden take office, she will quite literally make history. 
And yet her ex thought she should decline that offer. The question is, why? We reveal the answer below.
Willie Brown doesn't want Kamala Harris to face a dead end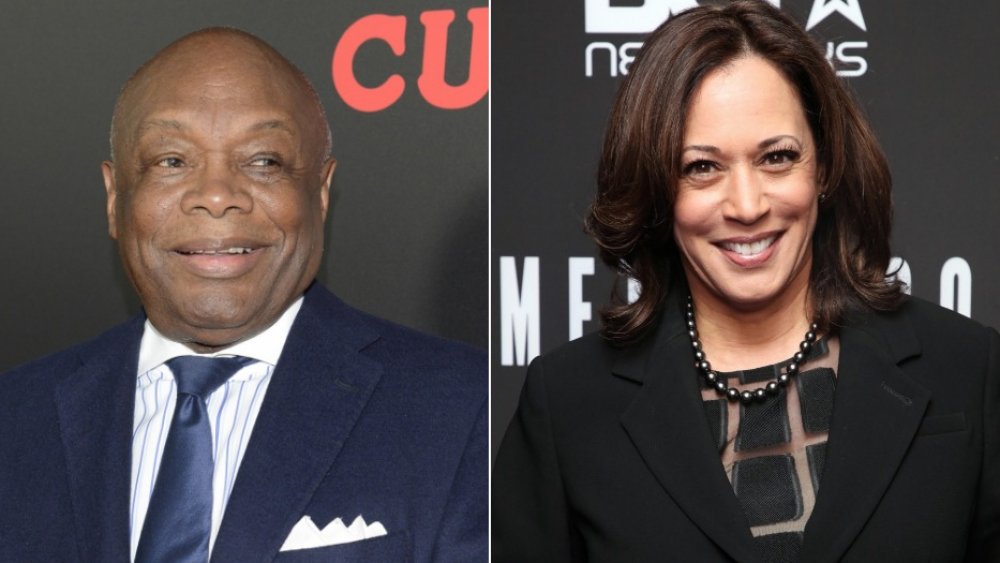 Tim Mosenfelder, Robin L Marshall/Getty Images
In Willie Brown's op-ed for the San Francisco Chronicle, he wrote that Kamala Harris should decline an offer from Joe Biden to be his running mate because the job of vice president is supposedly a dead end. 
"Harris is a tested and proven campaigner who will work her backside off to get Biden elected. That said, the vice presidency is not the job she should go for — asking to be considered as attorney general in a Biden administration would be more like it," said Brown, who split from Harris in 1996.
He noted that if Harris instead set her sights on The United States attorney general (AG) position, she could, in theory, have more power. "From atop the Justice Department, the boss can make a real mark on everything from police reform to racial justice to prosecuting corporate misdeeds," Brown argued. "And the attorney general gets to name every U.S. attorney in the country. That's power." 
Of course, Harris is more than capable of making her own decisions, which she touched on in 2003, when chatting with SF Weekly about her ex and her campaign for San Francisco attorney general. "His career is over; I will be alive and kicking for the next 40 years," she said. "I do not owe him a thing." 
Willie Brown won't stop butting into Kamala Harris' career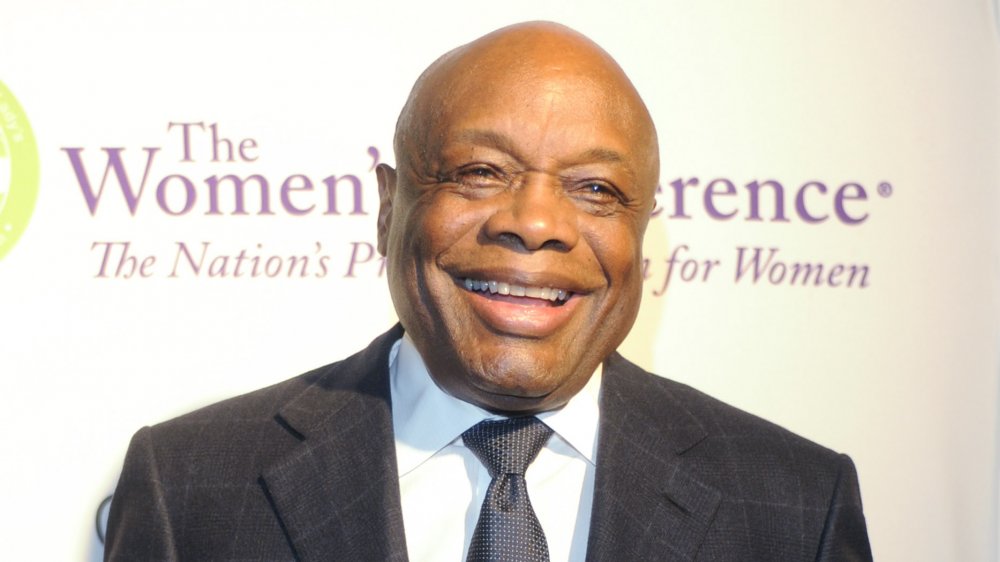 Tim Mosenfelder/Getty Images
Willie Brown was the mayor of San Francisco between 1996 and 2004, and when he was Speaker of the California Assembly, he appointed Kamala Harris to the state Unemployment Insurance Appeals Board and the California Medical Assistance Commission. He claims, per the Daily Mail, to have dated Harris when she was an Alameda County deputy district attorney.
Harris has tried to distance herself from her ex, especially after Brown wrote an op-ed about their relationship when she announced that she would be running for president in 2019. Brown said that he helped her and other politicians in their careers, but added, per the New York Post: "The difference is that Harris is the only one who, after I helped her, sent word that I would be indicted if I 'so much as jaywalked' while she was D.A."
It's unclear why he has so much invested in Harris not running as Joe Biden's vice president, but he seems to have a lot of disdain for the role. Although Brown continues to talk about Harris for one reason or another, Harris' husband, Douglas Emhoff, couldn't be more supportive. Harris has seemingly moved on ... quite possibly into the White House.