Here's How Much Sean McVay Is Really Worth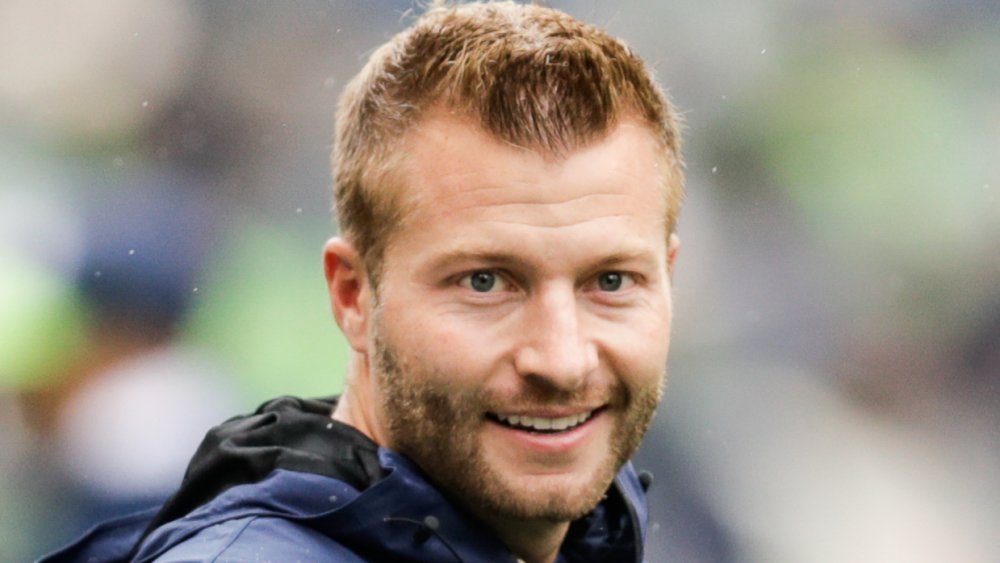 Stephen Brashear/Getty Images
Los Angeles Rams coach Sean McVay made history in January 2019 when he became the youngest coach in NFL history to lead his team to the Super Bowl, per SB Nation. While McVay's impressive record is well-earned, the coach actually comes from a family of football players and enthusiasts.
His grandfather, John McVay, was the head coach of the New York Giants from 1976 until 1978 and then went on to work as an executive for the San Francisco 49ers, according to ESPN. McVay's father, Tim McVay, also had a career in college-level football, hitting the field as a defensive back for Indiana University.
There's a hilarious moment where, during a profile for HBO's Real Sports with Bryant Gumbel, Tim admits that he didn't quite believe his son would land the coveted coaching position with the Rams. Sean apparently called his father and said (via NBC Sports): "I don't think you understand, Dad. If I get an interview I'm gonna get one of these jobs." Then, Tim's wife asked him: "Can [Sean] get one of those jobs this soon?" to which Tim replied, "Nah."
Needless to say, Tim was happily proven wrong. These days, Sean looks like he's got a bright career ahead of him in the NFL. So what does the youngest coach in the league make and what is his net worth?
What does the youngest coach in the NFL make a year?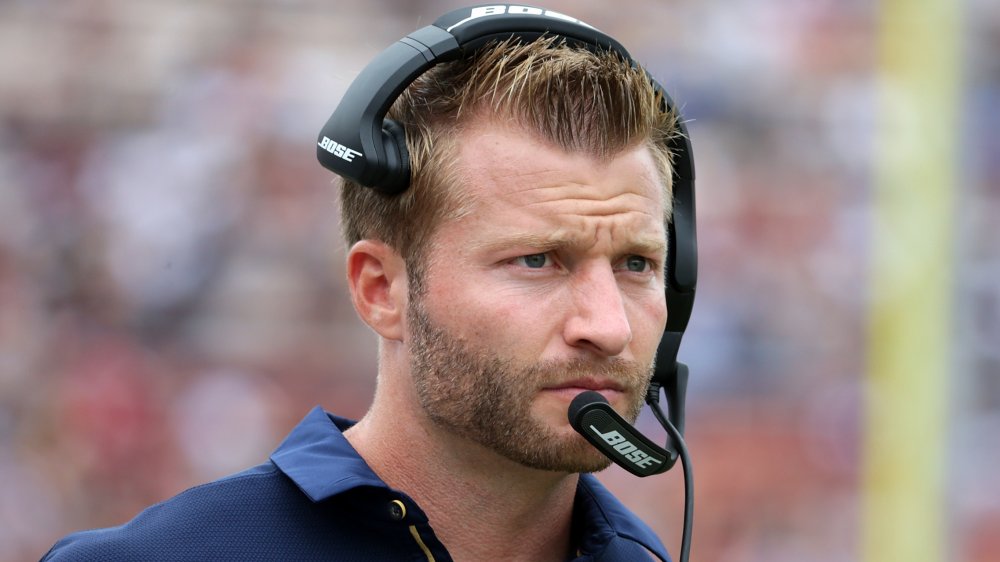 Jeff Gross/Getty Images
Sean McVay, coach of the Los Angeles Rams and youngest coach to take his team to the Super Bowl, has a healthy salary and a sizable net worth thanks to his talent and passion. According to Celebrity Net Worth, McVay is worth $3 million.
After beginning his NFL coaching career as an assistant wide receivers coach for the Tampa Bay Buccaneers, McVay landed a position as the assistant tight ends coach for the Washington Redskins in 2011. In 2014, he was promoted to offensive coordinator for the Washington Redskins, where he reportedly took home $400,000, per Celebrity Net Worth. Then, in 2017, he was hired by the Los Angeles Rams. McVay reportedly signed a five-year contract with the team, per the NFL's official website. 
In 2019, the Los Angeles Times reported that McVay's contract with the Rams got extended. And while the "[t]erms of the deals were not disclosed," the outlet noted that the coach "no doubt received a hefty raise from the estimated $4 million per year he earned after the Rams hired him." That being said, McVay is actually one of the lower paid coaches in the NFL.
According to Forbes, the highest paid NFL coach in 2019 was Bill Belichick with the New England Patriots at $12 million annually. While McVay isn't quite there yet, the young coach is climbing the ranks and will no doubt be bringing home the big bucks soon.