Rachel Brosnahan's Latest Character Is Nearly Unrecognizable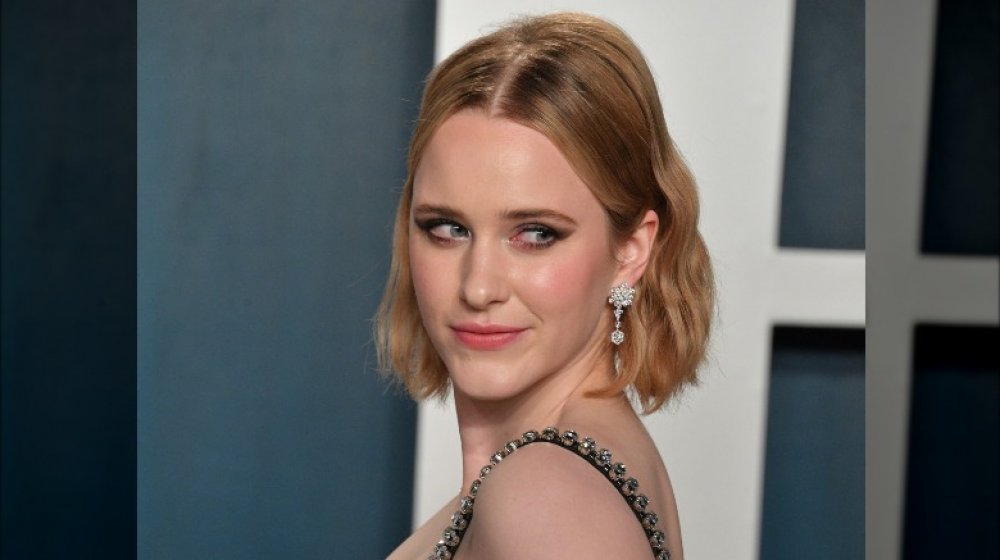 George Pimentel/Getty Images
Even if her two Golden Globes and Emmy aren't already indicative enough, we're pretty sure it's safe to say that most of us have fallen in love with actress Rachel Brosnahan. She made her debut in 2017 as the titular lead in the Amazon Prime series, The Marvelous Mrs. Maisel, as a 1950s housewife of the Upper West Side who embarks on a career as a comic in the male-dominated industry of stand-up. Since then, Brosnahan has captivated viewers worldwide. Laden with biting wit, acerbic timing, and accessible vulnerability, Brosnahan's talent as an actress is a sheer delight to witness. But considering the fact that Brosnahan's Miriam "Midge" Maisel more or less became an instant icon, it's also been easy to wonder whether her work on the period comedy-drama would prove to possibly overshadow any future role in her career.
Lucky for us, Brosnahan's latest work has seemed to put any notion of this to rest. Not only does her new role in the streaming service Quibi's anthology horror series 50 States of Fright assure us that Brosnahan's star power is also staying power, but it almost makes us forget that her character is played by the same actress who brought Midge Maisel to life, coiffed hair and all. She's almost unrecognizable in her three-episode arc on Quibi's latest piece of original programming, and the reason why is all a part of her character's fascinating story.
Rachel Brosnahan goes from mid-century chic to contemporary country...with a twist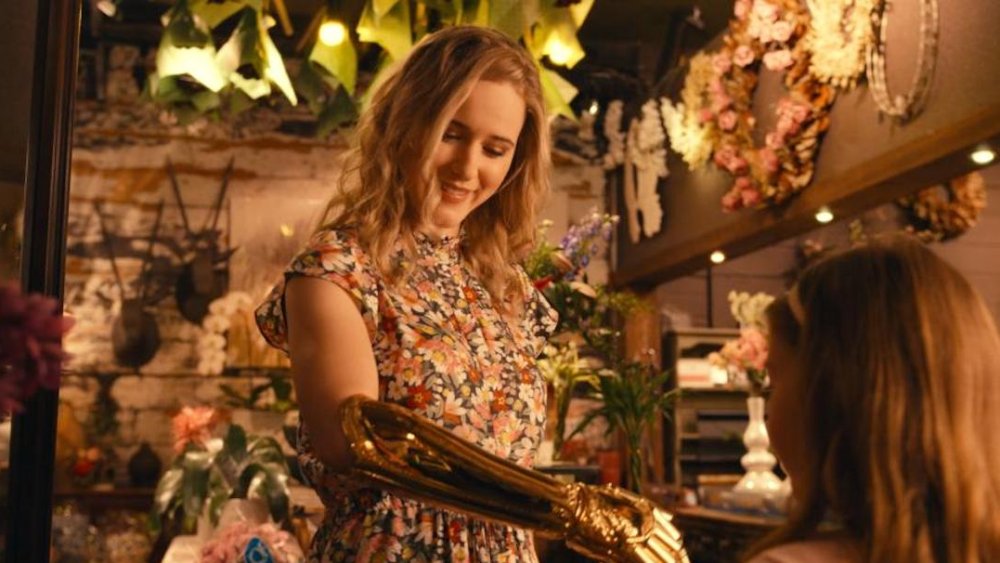 Quibi
In Quibi's anthology horror series 50 States of Fright, which is helmed by legendary Evil Dead director and cult horror auteur Sam Raimi, Rachel Brosnahan's character is, in so many words, a complete departure from the one that made her famous. 
In the show's first tale, a three-episode affair titled "The Golden Arm," Brosnahan trades pillbox hats and New York's Upper West Side for contemporary rural Michigan as Heather, who lives with her husband Dave, played by Vikings star Travis Fimmel. (And before you read on, we should mention that there are spoilers ahead.)
After she's injured in a freak accident, Heather, whose character's vanity has already been established, is given an arm made out of gold to use as a prosthesis, despite the fact that it leaves the couple heavily in debt. Heather's happiness over her prized possession is, however, ultimately short lived: After developing a case of "pulmonary gold disease," Heather succumbs to her condition, but not before her dying wish: a promise from her husband that she be buried with her high-karat count appendage. (We won't say anything more than that, but you can probably guess what happens next; after all, it's a horror story.)
Rachel Brosnahan's new role is based on a classic tale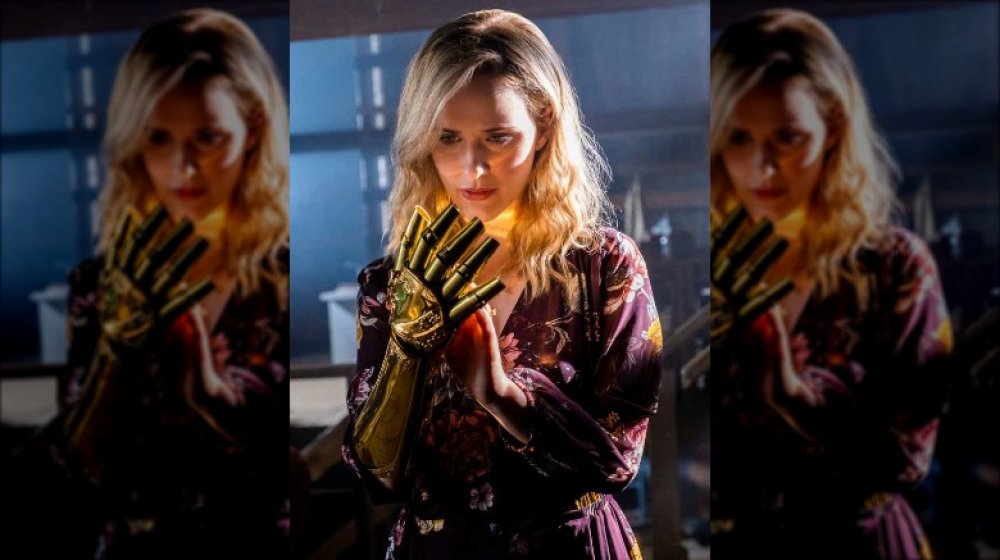 Quibi
Even if you have a hunch where the story goes after Rachel Brosnahan's character in Quibi's 50 States of Fright meets an early end, chances are you might be getting your cues from the folktale Sam Raimi's three-episode arc is based on, along with a number of other works of film and fiction. The title is directly taken from an English fairy tale popularized in an adaptation by Mark Twain, though evidence shows that the tale as an oral tradition has been around for much, much longer. 
As the creative force behind Quibi's 50 States of Fright, Raimi's own take on the story is definitely suited for a much more modern audience, with the additional advantage of modern media magic and special effects. While we'll try not to give any more hints as to how "The Golden Arm" plays out, it's safe to say that if you think Rachel Brosnahan is unrecognizable with a tricked-out prosthesis, blonde flowing hair, and a penchant for country-chic dresses you'd be likely to find on Etsy, then dear reader, you're definitely in for a, may we say, absolute fright.