The Truth About Woody Harrelson's Trouble With The Police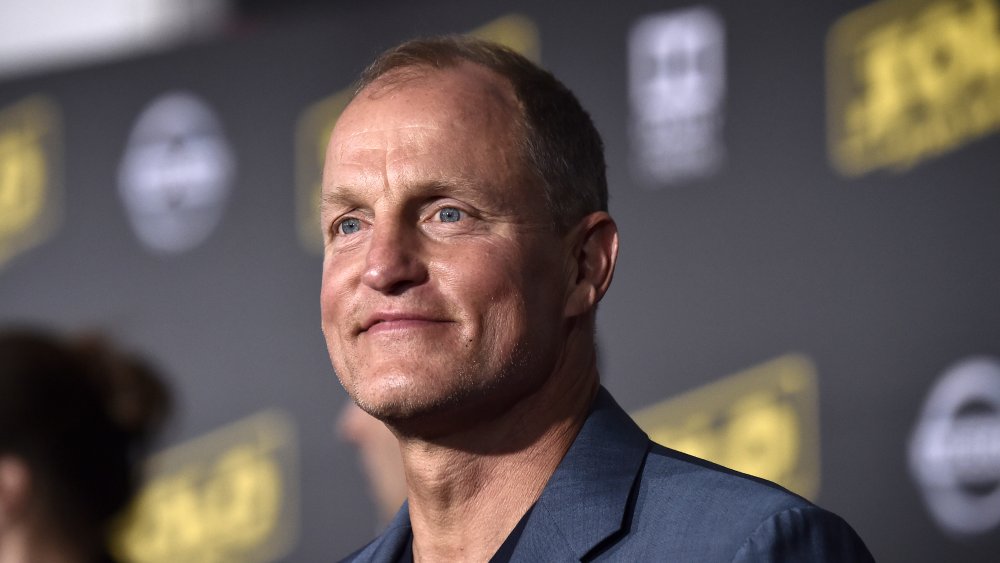 Frazer Harrison/Getty Images
Woody Harrelson has played an officer in TV shows like True Detective, but off-camera, he has had trouble with the law. The award-winning Texas-born actor came into fame for his role as bartender Woody on the beloved TV sitcom Cheers. Even though he joined in the show's fourth season in 1985 according to Biography, suddenly everybody knew his name — he quickly became a fan favorite and won an Emmy for the role. Harrelson ascended to film greatness in the 1990s in blockbusters like Indecent Proposal, which grossed $266 million worldwide, per Box Office Mojo, and in Natural Born Killers. The hits kept coming for Harrelson, who's perhaps best known for later work like his starring role in films like Zombieland, Three Billboards Outside Ebbing, Missouri, and the highly regarded first season of True Detective. But, he's also spent more time behind bars than you'd think. 
Harrelson's father, who was a gambler, con-artist and according to The Guardian, a convicted contract killer (wow, sounds like one of Harrelson's movies), left the family when the actor was just seven. Unfortunately, this rough upbringing resulted in the talented star having trouble with anger throughout the years. "I had a lot of anger, a lot of rage," he confessed to Esquire. Here's a closer look at the great actor's not-so-great history with law enforcement. 
The actor was arrested for jaywalking...and made a run for it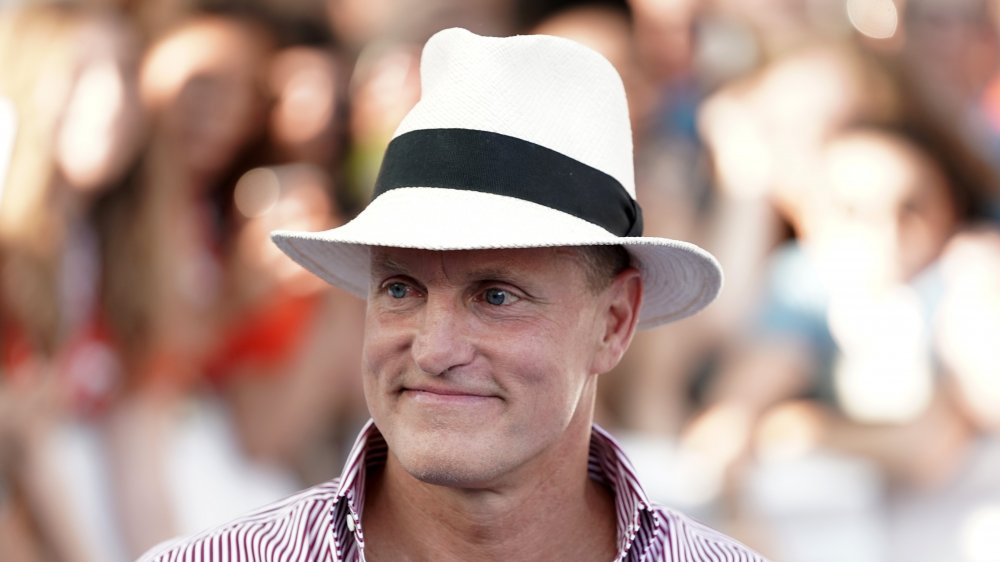 Vittorio Zunino Celotto/Getty Images
Woody Harrelson has struggled with rage issues ever since he was a child, getting kicked out of preschool and first grade as well. According to Esquire, he "went around the school breaking windows with [his] bare fists." And according to The Hollywood Reporter, he would often get into bar fights even after becoming an actor. "I used to go to bars and fight the guys I thought were bullies. I've got scars everywhere," he said. A prolific as Harrelson has been on screen, he's unfortunately been arrested multiple times. 
According to an interview with The Hollywood Reporter, police once stopped a young Harrelson and his friend for jaywalking. Harrelson put up a fight and tried to make a run for it, but he was "soon I'm just surrounded by blue, and they had me down on the ground, knee in my throat," according to Harrelson. But the actor wasn't done putting up a fight: While in the "paddy wagon" the cops arrested a second man, during which time Harrelson jumped out of the car. "I'm handcuffed, and I'm wearing boots, and I'm running," he said. The chase ended, Harrelson wound up with a face full of mace, and he spent the night in jail.
This wouldn't be Harrelson's last run-in with the boys in blue.
Harrelson was arrested again in London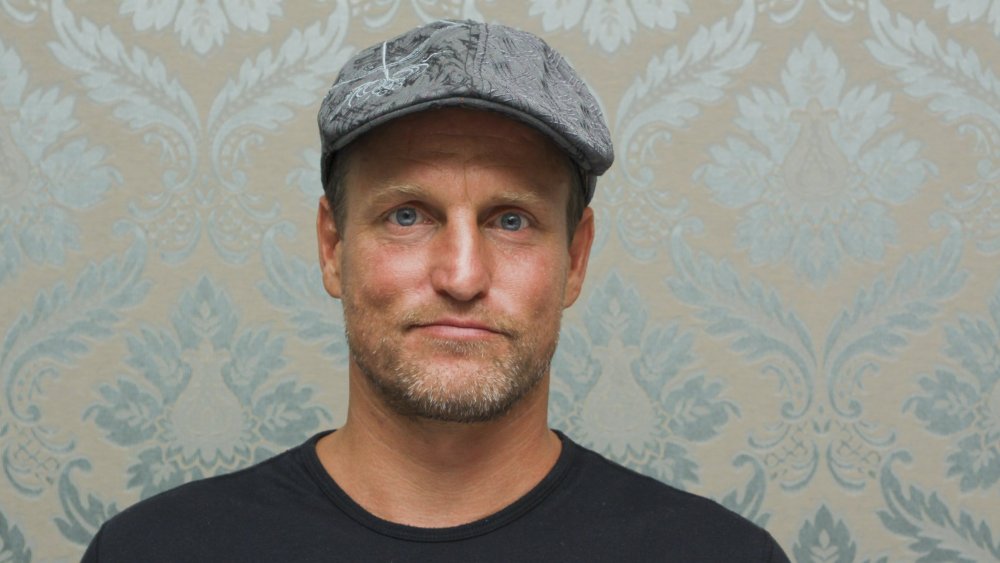 Fotos International/Getty Images
According to The Guardian, police arrested Woody Harrelson again in 2002 "following a bizarre taxi chase through the streets of London." Apparently, while Harrelson was taking a cab back to his hotel from a nightclub, he had another fit of rage, breaking the ashtray in the vehicle. "He had suddenly gone completely bonkers," the taxi driver said.
The article alleged that "Harrelson reportedly jumped out of the cab following the incident and swiftly hailed another before speeding off with the first driver in hot pursuit." The police trapped his getaway car but yet again, the actor wasn't done putting up a fight. "The actor is reported to have fled on foot before eventually being stopped," the article said. Harrelson spent the night in a London jail. He later told The Telegraph, "I'm not excusing my behavior. I was a freaking idiot."
He had more arrests, including a 1996 drug charge that was dropped, and in 2008, a paparazzo accused him of breaking his camera, per E! Online. But the star has stayed relatively out of trouble as of late, and has brought some iconic roles to life!