The Truth About Beyoncé And Michelle Williams' Relationship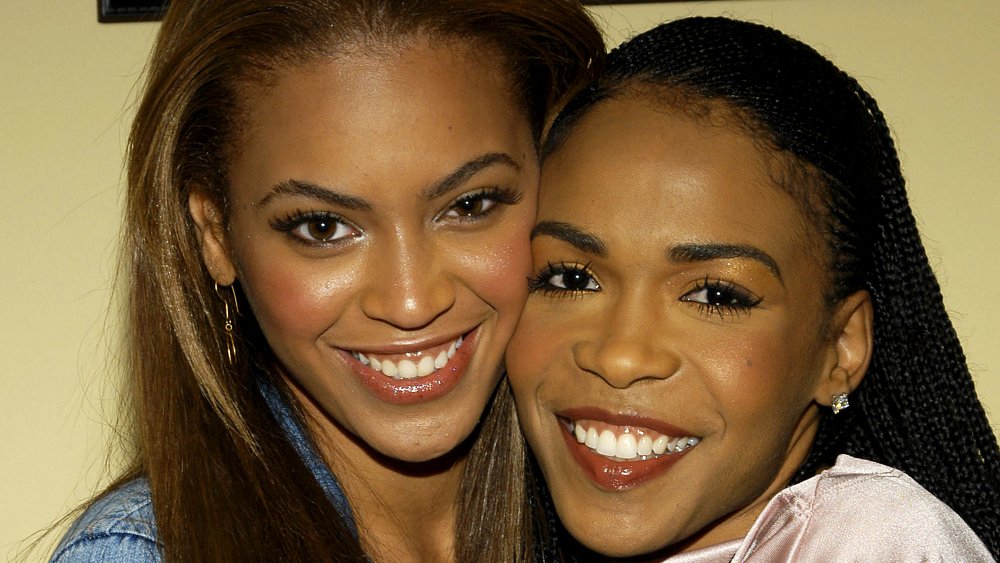 Lawrence Lucier/Getty Images
Beyoncé may be one of the most popular solo artists in the entertainment industry these days, but she first made a name for herself in Destiny's Child alongside Kelly Rowland and Michelle Williams. While Rowland grew up with Beyoncé, Williams connected with the two other singers a little later in life and during a totally coincidental encounter.
Williams "happened to meet Kelly and Beyoncé in the lobby of an Atlanta hotel," according to Ebony. While nothing much came of the introduction at the time, "[m]onths later Beyoncé asked an acquaintance if he knew of anyone who could sing for a possible spot with Destiny's Child, and the person referred her to Michelle." Apparently, "[b]efore she knew what was really happening, Michelle was on a plane to Houston." Once in Beyoncé's hometown, Williams did an audition of sorts, which took place in January 2000. Per the outlet, "[b]y February she was shooting the 'Say My Name' video."
While the girl group went on to release award-winning hit songs, travel the world on tour, and rise to the top of the music industry together, they announced that they were splitting up in 2005, per US Weekly, and each went their separate ways. So where does that leave Beyoncé and Williams' relationship these days?
Are Beyoncé and Michelle Williams still friends?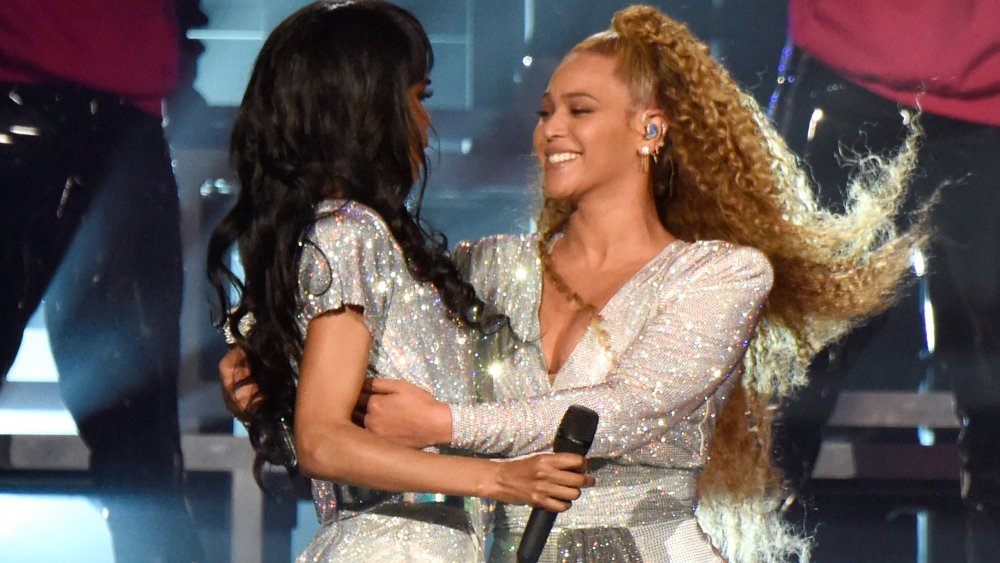 Kevin Mazur/Getty Images
Considering the fact that Destiny's Child is no longer making sweet music together, and Beyoncé and Michelle Williams are following their own paths, fans are surely wondering if they're still friends. In fact, when Beyoncé released her Black Is King visual album in July 2020, some were wondering why Williams wasn't included even though Kelly Rowland popped up. Did that hint at bad vibes between the two?
Just days after the film's release, Williams took to Instagram to share some of her favorite parts with fans, captioning the screenshots: "When you're trying to figure out what your favs are from #BlackIsKing! Ehhhhhhh just post 'em all!!" Billboard pointed out that one person commented: "Where you at in the film tho??" Williams snapped back with: "I'm in the upper right corner minding my business!" Fair enough.
Anyone who may have been hoping for a Destiny's Child reunion in Black Is King will just have to rewatch the trio's performance at Coachella in 2018, when Williams and Rowland joined Beyoncé on stage during her headlining gig. "It's just like old girlfriends coming together," Williams told Billboard while opening up about the experience. "It's something that when the three of us come together, we all know we feel safe within each other. Like I got your back. We're good. I really love that about us." Fans undoubtedly love that about them, too!