What The End Of Tom Petty's Life Was Really Like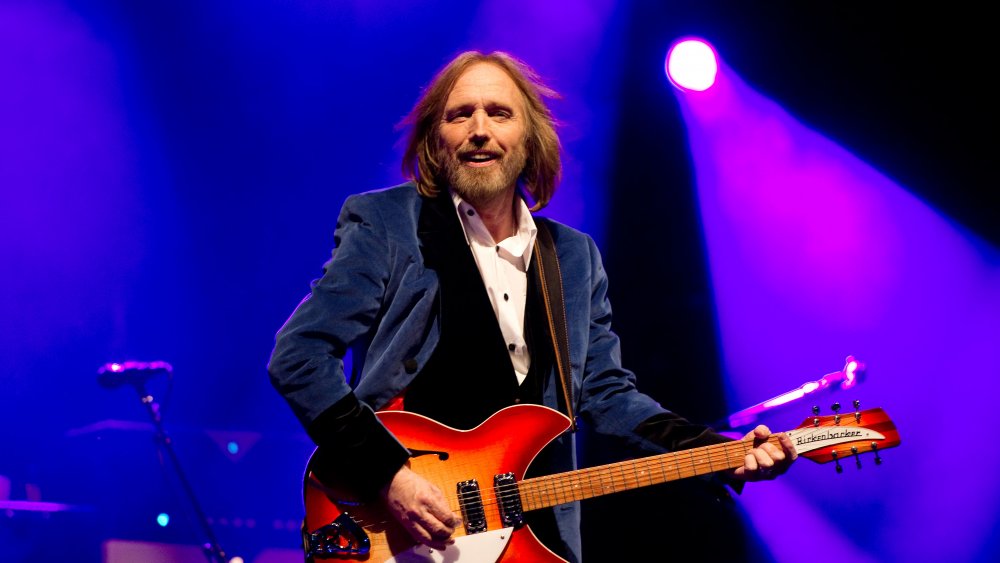 Samir Hussein/Getty Images
When Tom Petty tragically died of an accidental opioid overdose in 2017, it shook the world (via NPR). By then, the  66-year-old rocker had garnered millions of fans, the adoration of his peers, and an immortal catalog of classic, all-American rock songs. He was known as a kind, easygoing man who loved music and life until his very last moments — even when it may have been time to put the guitar down.
Born in 1950, Tom Petty had a rough childhood. In Petty The Biography, and according to The Delite, it's revealed that Petty suffered abuse at the hands of his father, who struck him with a belt when he was "probably four." But at age 11, things took a turn for Petty when he met Elvis near his Florida hometown and was inspired. "That's what kicked off my love of music," Petty said of the encounter in the book. "And I'd never thought much about rock 'n' roll until that moment."
The rest is rock history. By age 17 Tom Petty had formed his own band, Mudcrutch, and soon after, Tom Petty And The Heartbreakers. With that outfit, he'd write some of rock's most enduring hits, like "Free-Fallin'." And he was only getting started.
Tom Petty's last decade was extremely busy
Scott Dudelson/Getty Images
It's arguable that Tom Petty was most prolific in his later years. By 2016, he had been nominated for 18 Grammy awards — and had won three — and was still putting out well-received albums (via Rolling Stone). He had a star on the Hollywood Walk Of Fame, had rocked the Super Bowl halftime show, and formed his own SiriusXM station, Tom Petty Radio. He was constantly touring, and as he planned to release a career-spanning box set with the Heartbreakers according to American Songwriter, it was clear he had no plans of slowing down.
That notion became especially clear when Tom Petty announced a 40th anniversary tour with the Heartbreakers. According to the SiriusXM blog, it would feature all the old Heartbreakers favorites, span the country, and last several months. But Petty also hinted with prescience that this kind of tour — which would kick off in summer 2017 — might be his last, as he wasn't getting any younger. 
"I'm thinking it may be the last trip around the country," he told Rolling Stone in December 2016. "We're all on the backside of our sixties," he said. "I have a granddaughter now I'd like to see as much as I can." As time would tell, Petty may not have been able to kick the touring urge when he needed to most. 
Tom Petty died from accidental overdose, but he was pushing too hard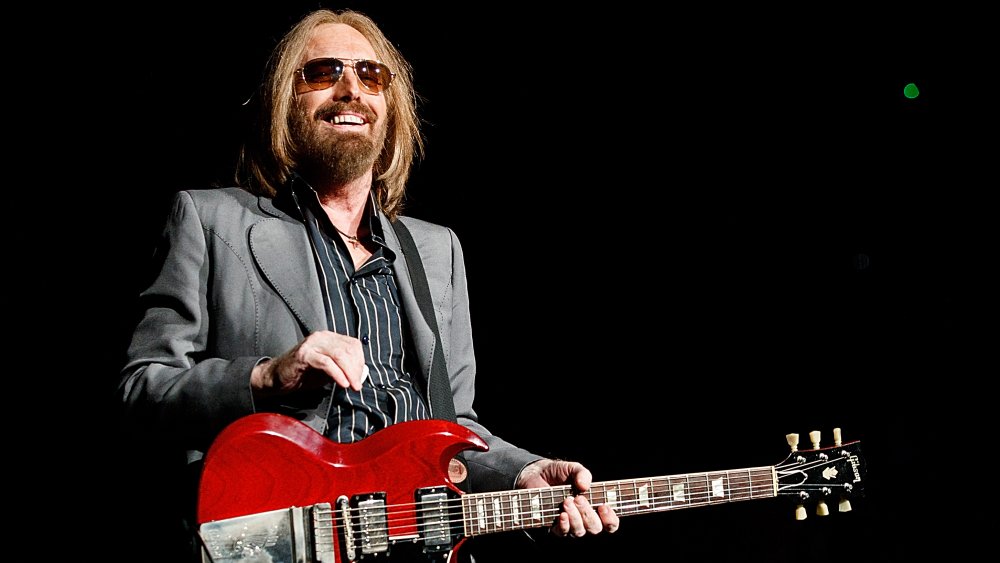 Andrew Chin/Getty Images
According to close friends — including Stevie Nicks — Tom Petty was not well physically. According to People, Nicks said as much at a pre-Grammys event in 2018. At the event, Nicks said, the late singer was acting nostalgic and "talking to me about how important it [the award] was to him. And maybe he was talking about it because [he] was ill. He was not well."
She was right; according to Rolling Stone, Petty kicked off the tour with a hairline fracture in his left hip. But he didn't cancel, not wanting to disappoint fans, telling his manager "I'll do it in a chair if I have to." Petty fought through the tour, which grossed $61 million and sold 600,671 tickets, but passed shortly after. The death was deemed an accidental overdose, but Petty, who's struggled with addiction before, was likely using to numb his growing physical pain.
"Despite this painful injury, he insisted on keeping his commitment to his fans and he toured for 53 dates," Petty's wife Dana and daughter Adria wrote in a statement on Petty's website. They continued, "On the day he died, he was informed his hip had graduated to a full-on break and it is our feeling that the pain was simply unbearable and was the cause for his overuse of medication." Though Petty died too soon, he did so doing what he loved — playing for his fans and refusing to "back down."