Inside The Allegations Against Drake Bell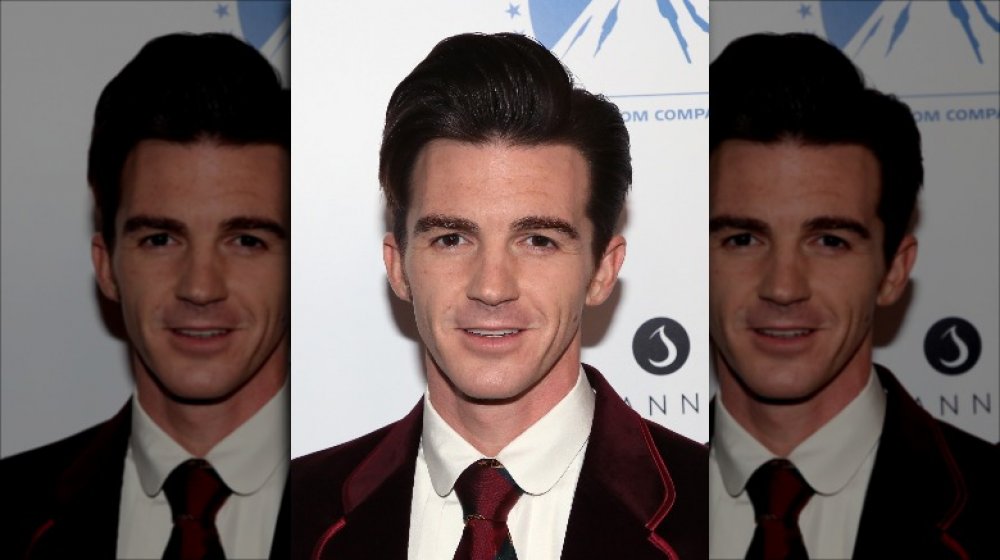 David Livingston/Getty Images
Ex-Nickelodeon star Drake Bell is facing allegations of abuse after his former girlfriend, Melissa Lingafelt, posted a video on TikTok claiming physical and verbal violence she endured during their years-long relationship.
"This is my truth. I hope this message reaches young girls, and that no one has to go through what I did," qualified Lingafelt, a musician who performs under the name Jimi Ono, at the beginning of the video. She then recounted the abuse she purportedly experienced during her relationship with the Drake and Josh alum. According to Lingafelt, who posted the video on Aug. 12, 2020, the couple began dating in 2006. Per Lingafelt, she was 16 years old, and Bell, nearly four years her senior, was 20 (via Vulture).
"It wasn't until about a year when the verbal abuse started," recalled Lingafelt, who was living with Bell around that time. She alleged that things then turned "physical," with "hitting, throwing, everything." She also detailed a specific incident in which the actor allegedly threw her down the stairs of their shared home in Los Angeles, and that she still has photos of the injuries she sustained.
Though the post mainly centered on her personal experiences within their relationship, which ended in 2009, Lingafelt also referred to possible inappropriate interactions between Bell and female minors, though she did not provide specifics. "I don't even want to get into the underage girls thing," Linglafelt stated, citing that she was "scared" to do so.
Here's everything else we know about the allegations against Drake Bell.
Drake Bell allegedly started dating Melissa Lingafelt when she was a teen
Shortly after Melissa Lingafelt (pictured right) came forward with allegations of abuse against her ex-boyfriend Drake Bell in a TikTok posted to her personal account, other women began to come forward with similar claims. Lingafelt shared screenshots of messages from those who had purportedly witnessed Bell engage in abusive behaviors toward her, as well as DMs from other people who claimed that the Nickelodeon performer had committed acts of sexual misconduct and assault against them, some of whom were underage at the time, according to The Wrap.
"I met Drake in early 2007 when I was 16," read one anonymous message re-posted on Lingafelt's account. "He was dating you [Melissa Lingafelt] at the time. Didn't stop him from f*****g my 15-year-old friend — who was a virgin." Other messages came from victims themselves, one of whom stated that Bell sexually assaulted her after attending one of his concerts and accepting an invitation to meet him backstage. The survivor, who disclosed her story anonymously, stated that she was in eighth grade when the assault supposedly occurred.
Notably, Lingafelt also re-posted a conversation with another one of Bell's ex-girlfriends, actor Paydin Layne LoPachin, who dated Bell for five years. "I will stand by your side and back you up as I went through the same horrific verbal, physical, and mental abuse," LoPachin stated during the exchange (via Insider).
More women have made allegations against Drake Bell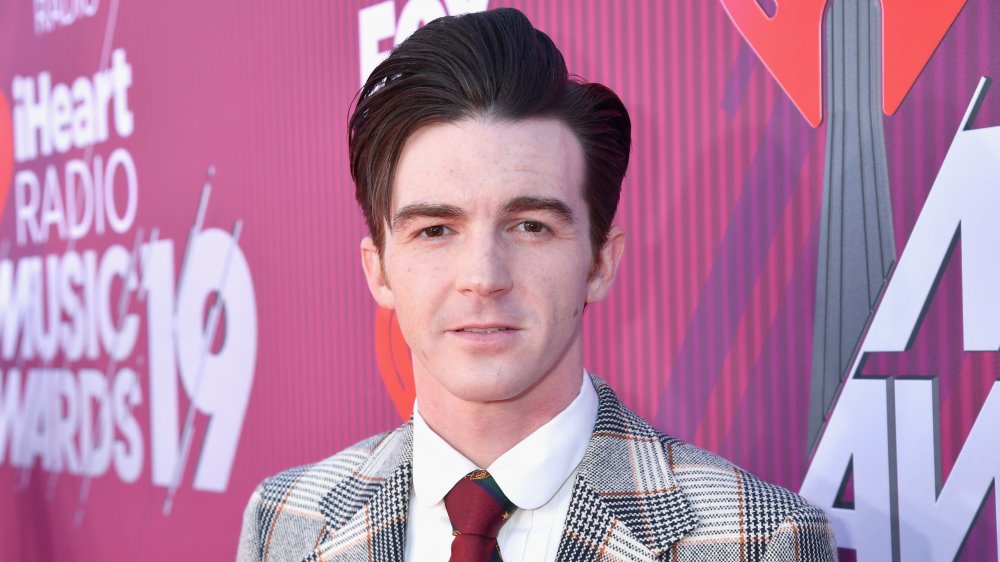 Jeff Kravitz/Getty Images
Since Melissa Lingafelt's post went viral and more women have begun to come forward with similar stories, Drake Bell himself has spoken out against the accusations levied against him. In a statement to People magazine on Aug. 13, 2020, Bell denied physically or emotionally abusing his former girlfriend — instead reframing Lingafelt's account as merely the behavior of two people in a relationship going their separate ways.
"As our relationship ended — more than a decade ago — we, unfortunately, both called each other terrible names, as often happens when couples are breaking up," Bell stated. "But that is it."
The former Drake and Josh star went on to suggest that Lingafelt's post was an attempt to elicit money from him, claiming that she had been "comfortable reaching out" to "provide her with financial support during a tough time," which he had purportedly done. However, at the time of this writing, this has not been corroborated.
"I do not know if today's behavior is some kind of misguided quest for more money or attention," he continued, stating that the content of Lingafelt's post was "defamatory" and that he was currently considering his "legal options." Notably, the frame for his response — that Lingafelt's motives were for personal gain — came out after other stories by alleged survivors surfaced.
If you or someone you know has been the victim of sexual assault, you can call the National Sexual Assault Hotline at 1-800-656-HOPE (4673) or visit RAINN.org for additional resources.
If you or someone you know is dealing with domestic abuse, you can call the National Domestic Violence Hotline at 1−800−799−7233 or TTY 1−800−787−3224. You can also find more information, resources, and support at www.thehotline.org.