Inside Trump's Relationship With His Younger Brother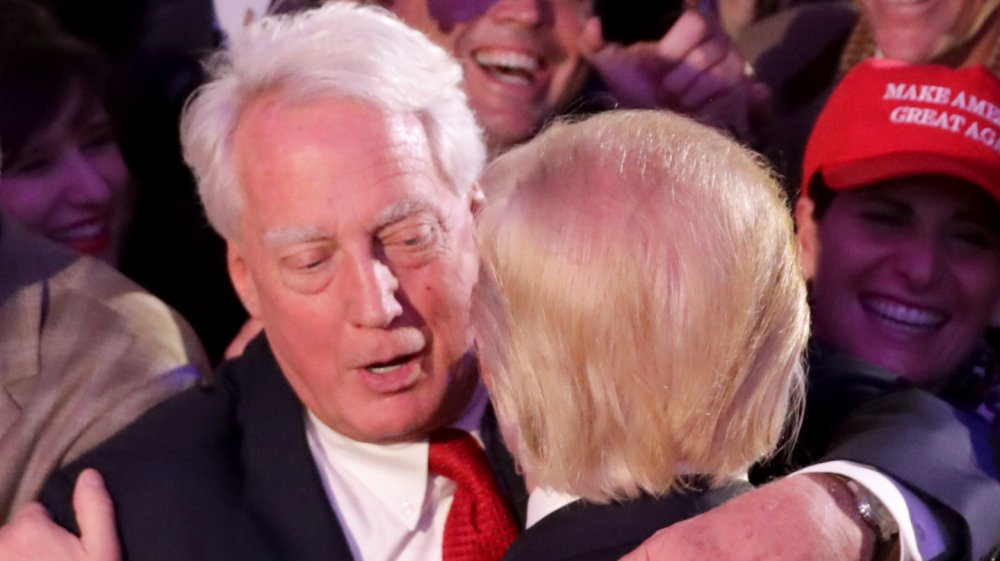 Chip Somodevilla/Getty Images
These days, members of the Trump family surely aren't surprised to see their names in the headlines for one reason or another. While the family has lived under a microscope for quite some time, the public scrutiny seemingly increased after Donald Trump was elected president in 2016. It seems like new information about the famous family is constantly coming to light, and it's possible that even more information could emerge in the foreseeable future.
According to The Guardian, as of this writing, Mary Trump — President Trump's niece — is looking to tell all of her family's secrets in a book titled Too Much and Never Enough. The Trump family has worked to put a stop to the tell-all with the outlet noting that President Trump has said that it's "a violation of a non-disclosure agreement she signed in connection with a financial settlement she received from the Trump family." One person who worked to stop the release of the book is President Trump's brother Robert Trump.
In June 2020, Robert "filed a temporary restraining order in an attempt to block the publication," per CNN, which would undoubtedly have something to say about her uncle's administration. Though the tell-all book probably wouldn't offer a glowing review of the family, do they get along on a normal day? What exactly is the relationship between 45 and his younger brother, Robert? Let's take a look into the relationship of these two Trumps. 
Donald Trump's brother is 'very special to him'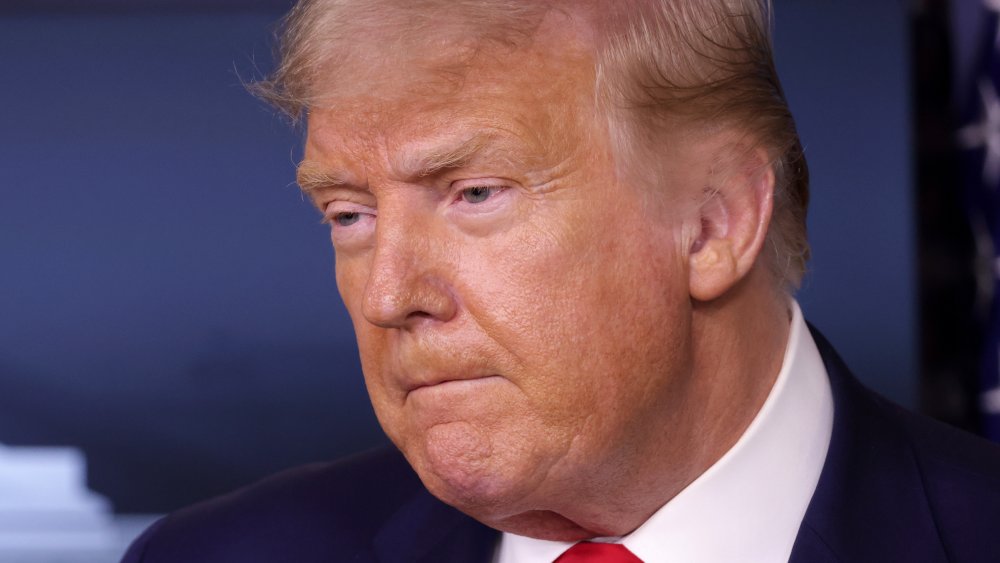 Alex Wong/Getty Images
On Aug. 14, 2020, ABC News reported that Donald Trump's younger brother, Robert Trump, had been hospitalized in New York with sources describing his condition as "very ill." Deputy press secretary Judd Deere confirmed the news to CNN. According to the outlet, Robert was also hospitalized in spring 2020 "with a serious condition." When asked about his brother's condition during a White House briefing on Aug. 14, 2020, President Trump "declined to provide reporters with details on his brother's illness." However, he did share kind words about his younger sibling. 
"I have a wonderful brother. We have a great relationship for a long time, from day one, so long time ago. And he's in the hospital right now," he said. "Hopefully he'll be alright, but he's — he's pretty — he's having a hard time." Additionally, per CNN, a senior administration official said that Robert and President Trump have "a very good relationship with his brother," adding "his brother is very special to him."