Usher's Tattoo Artist Reveals What His Tattoos Really Mean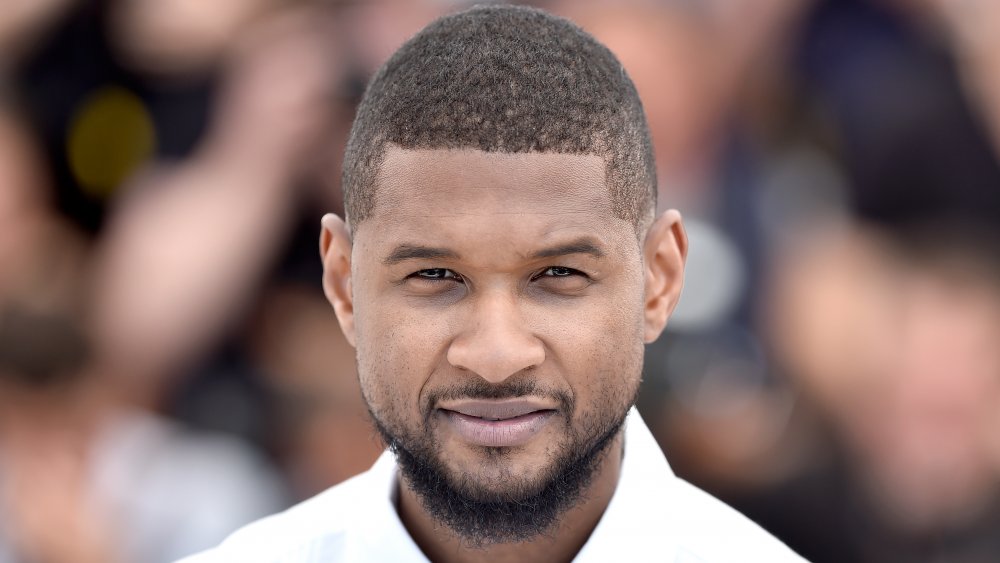 Pascal Le Segretain/Getty Images
Are you intrigued by tattoos? Many celebrities are known for their love of ink, from Pink to Justin Bieber and even Angelina Jolie. And then there's Usher, who has both impressively large and somewhat small inked images. Though deceptively simple, these tattoos are oh-so-meaningful, as many tattoos are. But what do his tattoos really mean?
"Usher needs no introduction: Grammy award-winning, American singer, rapper, actor, songwriter, and dancer. These artistic pursuits are also synonymous with fine art and his love for tattoos," Dillon Forte, a celebrity tattoo artist known for his contemporary style of Sacred Geometry in tattooing, told Nicki Swift exclusively.
Forte happens to have insider knowledge of Usher's tattoos, thanks to the fact that he's worked on the singer. "Having the pleasure of tattooing Usher I came to realize there was a deep sense of purpose and meaning in the symbolic and significant work that adorns the artist," he explained. Below, Forte lets us in on the real significance behind Usher's tattoos.
Usher's head tattoo is both stunning and significant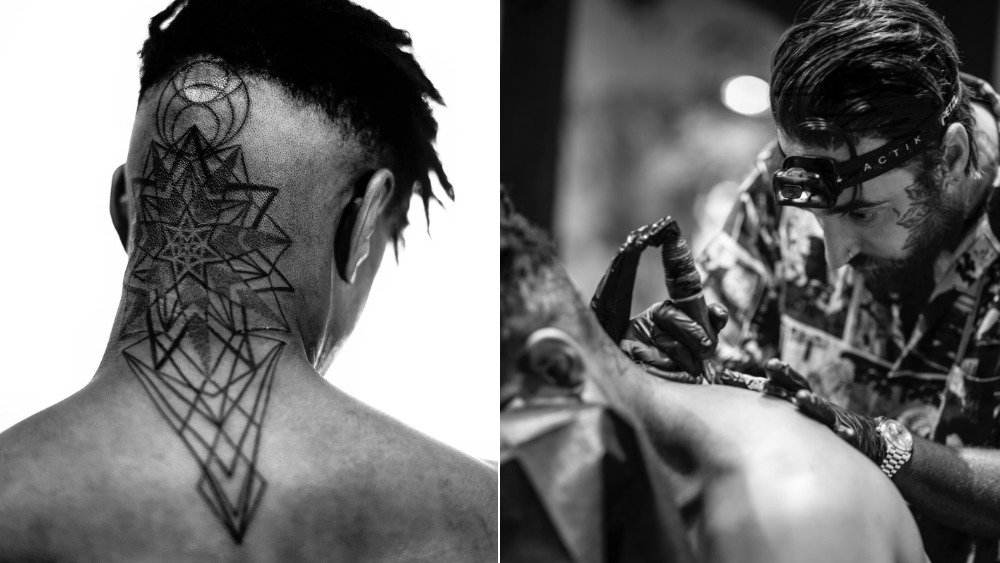 Dillon Forte
Anyone who catches a glimpse of Usher these days may notice a large tattoo that begins at his shoulders and stretches all the way up to his neck and the back of his head. The elaborate arrangement, which includes strong geometric lines and delicate shading, is the work of Dillon Forte who filled Nicki Swift in on the meaning behind the intricate image. "The back of the headpiece is representative of the creative energy rising up the body to the crown," Forte explained. He added that the tattoo is "heavily inspired from both of our worldly travels and my then-recent trip to Morocco." 
"While in the Atlas Mountains visiting Aït Benhaddou, I met a man at a boutique who explained a plethora of traditional Berber motif and symbolism," the celebrity tattoo artist and expert in the contemporary style of Sacred Geometry continued. Pointing out that "this specific talisman known as the Sioux cross is a tool for finding one's way through the desert being guided by the stars," it's clear that Usher's ink reflects a desire for guidance when it comes to staying on the right path. That's surely why the singer has another tattoo that has a similar meaning.
Usher's small star tattoo has a big meaning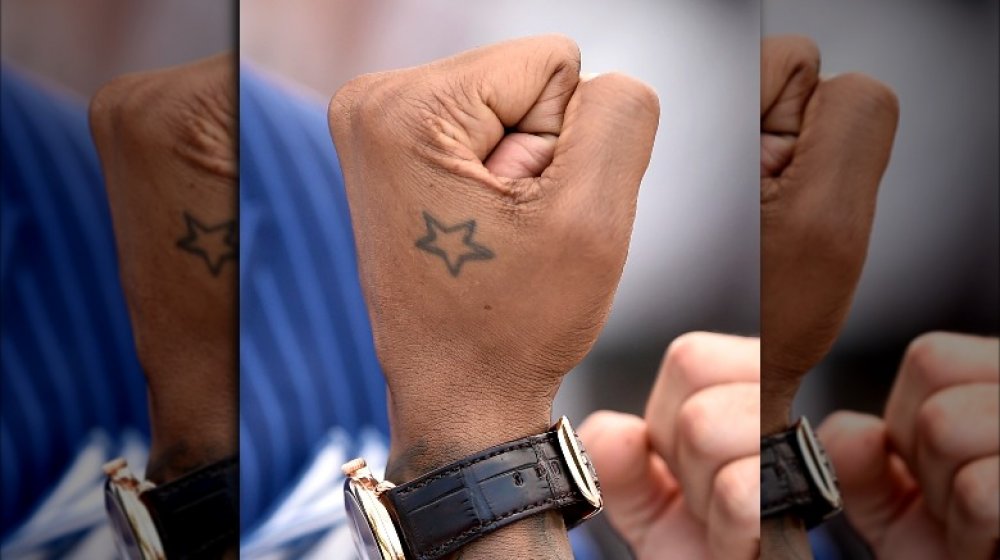 Pascal Le Segretain/Getty Images
While the star incorporated into Usher's large headpiece may be the one that fans notice and wonder about most often, the performer has another star tattoo on his hand that may mean more than you'd assume. Celebrity tattoo artist Dillon Forte explained to Nicki Swift that "as common as they are, people often overlook the symbolic relevance of star tattoos." Indeed, both Insider and PopSugar included stars among the most popular designs around. But what does a star really represent? According to Forte, the "five-pointed star can symbolize the human body and the geometric correlation found therein."
Beyond that, Forte says that if you take a look at Usher's other tattoos, you'll see that there are "additional motivational pieces to inspire growth and a desire to become the best version of himself and contribute to the world through developing one's consciousness and sharing compassion." It seems like Usher's ink says a lot about who the star is, or rather, who he wants to be.