The Truth About Lucille Ball And Desi Arnaz's Messy Divorce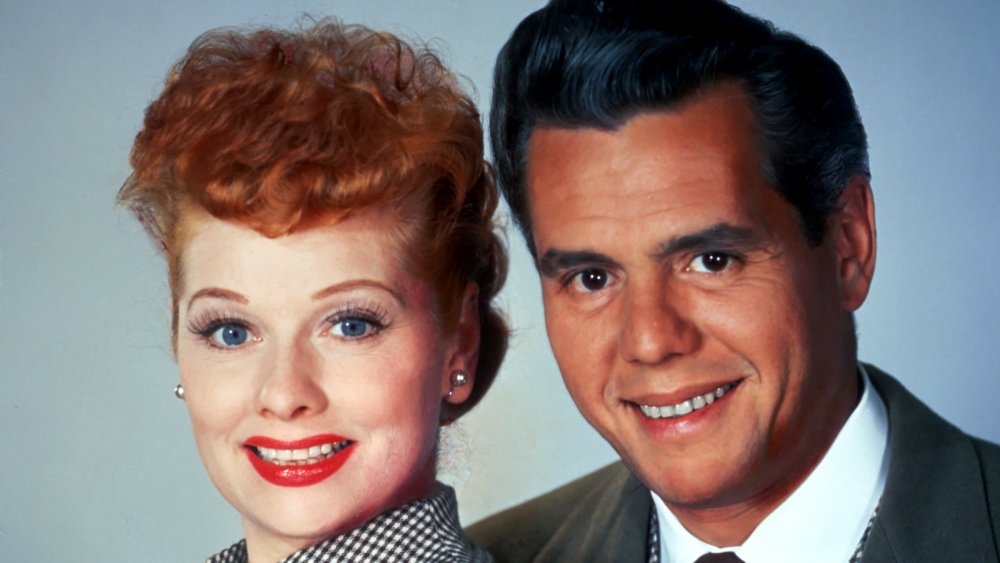 Michael Ochs Archives/Getty Images
On screen, Lucille Ball and Desi Arnaz had a hilarious, kooky, and sweet love story. While starring together in I Love Lucy, the two played a married couple, who faced their share of ups and downs, but were so in love that they always got through them. Ball and Arnaz were married off screen too, but their relationship wasn't nearly as flawless as it was on TV.
Ball and Arnaz had a whirlwind beginning. They were married just six months after meeting, according to History.com. It was a few years into their marriage when Ball was asked by CBS to create a new TV show. She immediately demanded that Arnaz play her on-screen husband, and though the studio was hesitant to cast a Cuban-American lead in the 1950s, the show went ahead starring the real-life couple.
The couple starred in the show from 1951 to 1957, created their own production studio — Desilu — to make the show, and took home five Emmy Awards in the show's name. After I Love Lucy, they created and starred in The Lucy-Desi Comedy Hour from 1957 to 1960, and that's when their marriage finally fell apart. So, what happened behind the scenes of the TV shows that caused the divorce? Unfortunately, quite a bit — and it was all ugly.
Despite their 'horrible' divorce, Lucille Ball and Desi Arnaz remained friends for life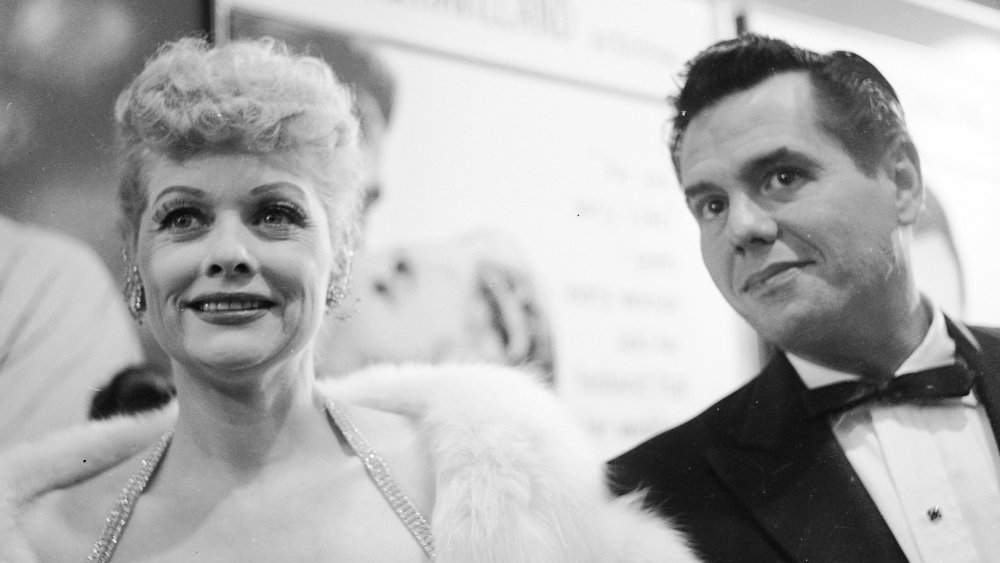 Michael Ochs Archives/Getty Images
Lucille Ball and Desi Arnaz divorced in 1960 after 20 years of marriage and having two children together, Lucie and Desi Jr. Their daughter told Closer Weekly in 2018 that her parents were constantly fighting when she was little. "There was a lot of anger and screaming. Their divorce was horrible. And then there was the alcoholism. I had preferred those things had never been there," Lucie recalled. "We didn't have any abuse, but we did go through some pretty hard stuff and that's why my parents didn't stay together."
Arnaz supposedly wasn't always faithful to Ball, something their daughter defended in an interview with the Chicago Tribune. "My father loved women, and Latin American countries have a whole different code of ethics," Lucie said. "There's the home with the wife, and the house with the mistress. Each is highly respected by the other. Unfortunately, my mother was from upstate New York, and my father couldn't get her to go along with that concept."
All the trouble Ball and Arnaz experienced in their marriage was enough for her to file for divorce, and despite moving on to marry Gary Morton in 1961, Ball still had trouble letting Arnaz go. She may have implied that he was a "loser" in a 1977 interview with Barbara Walters, but she and Arnaz actually got along better while not married. They stayed close friends until Arnaz died in 1986, Lucie told Closer Weekly in 2020.