The Huge Amount Of Money Julia Louis-Dreyfus Is Worth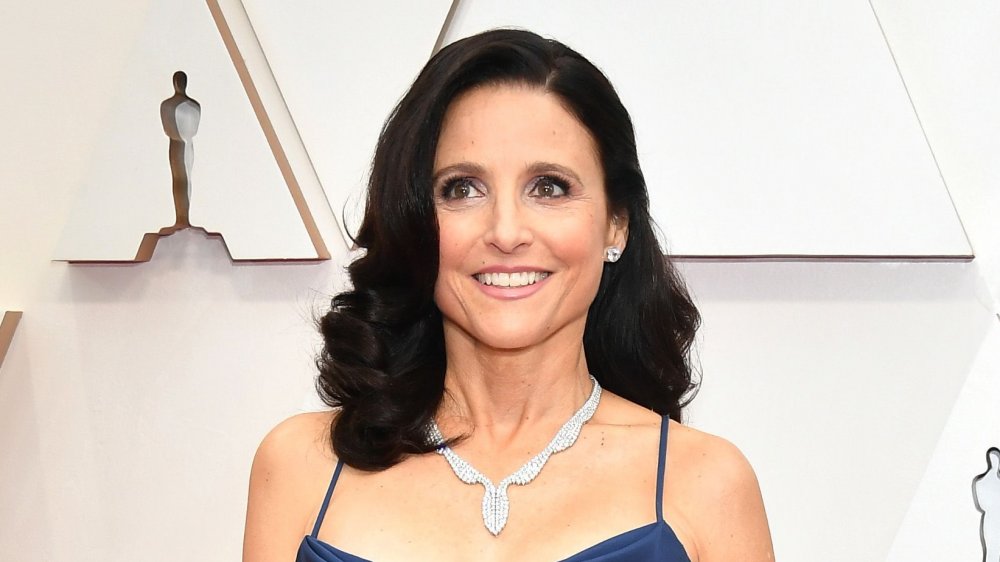 Amy Sussman/Getty Images
Name someone funnier than Julia Louis-Dreyfus. We'll wait. While the star is solidified in the American acting canon for her role as Elaine Benes on Seinfeld, she's actually had a varied and extremely successful career.
Just look at her IMDb credits. Louis-Dreyfus has appeared on Arrested Development, Curb Your Enthusiasm, 30 Rock, and The New Adventures of Old Christine, to name just a few shows. Then, of course, there was her starring role on HBO's Veep, a show which earned Louis-Dreyfus six consecutive Emmys. In fact, Louis-Dreyfus has received an Emmy nomination for every season of TV that she's been a regular on since 1992, according to IndieWire.
Louis-Dreyfus has other notable accolades too. She landed a gig on Saturday Night Live at age 21, becoming the youngest female cast member at the time, according to Vogue. Thanks to that gig, she met none other than Larry David, who became the co-creator of Seinfeld, along with Jerry Seinfeld. So when NBC told David and Seinfeld that they needed a stronger female presence after watching Seinfeld's pilot episode, David gave Louis-Dreyfus a call, according to Vogue. And the rest is TV history.
It's not surprising, looking at her astounding career, that Louis-Dreyfus is worth an absolute fortune.
Julia Louis-Dreyfus comes from a rich family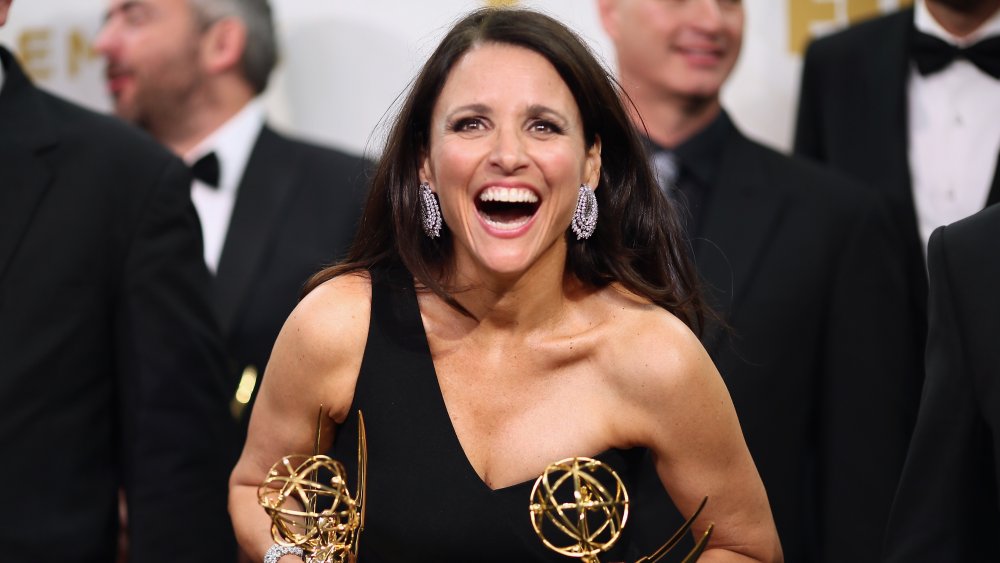 Mark Davis/Getty Images
Julia Louis-Dreyfus actually comes from a successful family — we're talking billionaires. Her father's company, a shipping and commodities business called the Louis-Dreyfus Group, is valued in the billions, according to Vogue.
As such, there was a time when outlets stated that Louis-Dreyfus herself was a billionaire. However, this isn't actually the case and she set the record straight in a 2014 Rolling Stone interview, laughing: "It's unbelievable, because whatever I do, people just assume it's true. Welcome to the fu**in' Internet."
Her father's estimated net worth was $4 billion at the time of his death, according to Celebrity Net Worth. However, this inheritance will be split between her siblings and step-mother. Her father died in 2016, and the outlet pointed out that with her "current net worth, future royalties, and real estate," it's likely Louis-Dreyfus will be a billionaire at some point in her life.
So what is the star currently worth? Celebrity Net Worth estimates Louis-Dreyfus' net worth at $250 million. According to the outlet, Louis-Dreyfus negotiated her salary on Seinfeld as the seasons progressed so that she was earning $600,000 per episode during the final season. Similarly, for Veep, she earned $500,000 an episode. That is some major cash!