Inside Jill Biden's Relationship With Hunter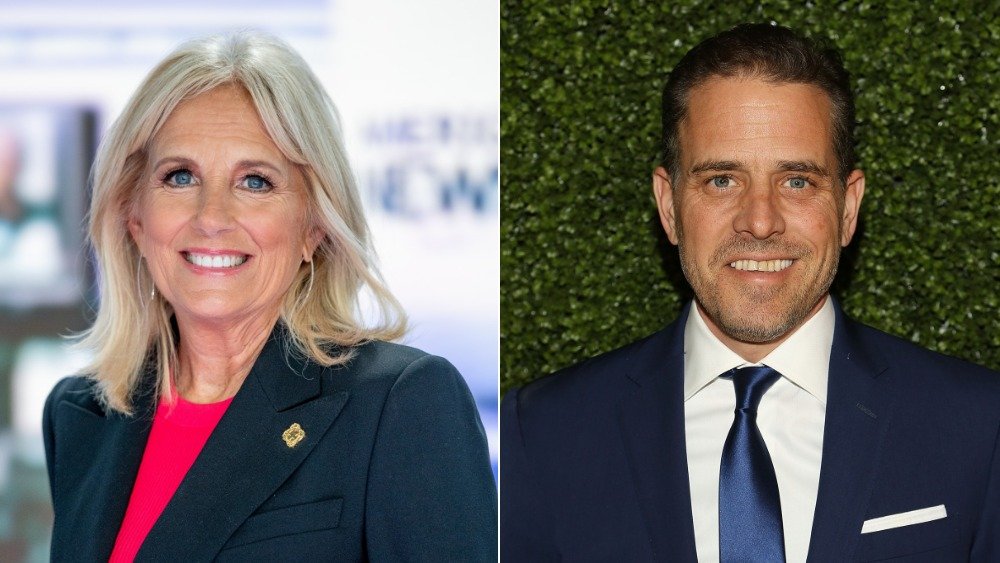 Roy Rochlin, Paul Morigi/Getty Images
Joe Biden has been in the spotlight for decades, mostly thanks to his service as vice president to Barack Obama from 2009 to 2017 and for becoming the Democratic Party's presumptive nominee in April 2020, when Vermont Sen. Bernie Sanders dropped out of the race, according to NBC News. Yup, that'll keep him in the spotlight, alright.
Of course, there's a lot to know about Biden. (Fun fact: he was a total hunk when he was younger!) The former vice president also has a considerable net worth and has made millions since leaving the White House. On a more serious note, though, Biden also faced a great deal of loss in his life and has a tragic backstory, including the death of his 46-year-old son, Beau, in 2015 from brain cancer.
The growing media attention around Biden has widened to include his family, notably his wife, Dr. Jill Biden, and his two living children. (Biden's first wife, Neilia Biden, and their daughter Naomi "Amy" Biden died in a car accident in 1972, shortly after Biden became a senator, according to The Washington Post)
So when Biden married Jill in 1977, she was coming in as a stepmom to his two boys, Beau and Hunter. As for how this familial transition panned out? We've got all the details on the relationship between Jill and Hunter Biden.
Beau and Hunter Biden urged Joe Biden to marry again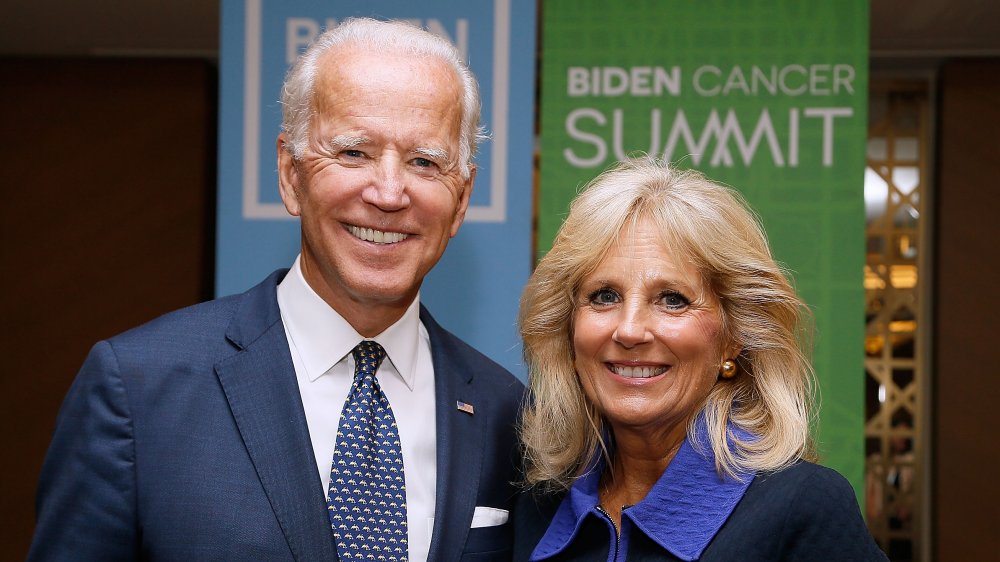 Paul Morigi/Getty Images
After the tragic passing of Neilia Biden and daughter Naomi "Amy Biden" in 1972, Joe Biden had to pick up the pieces for his two sons, Beau and Hunter. Things took a turn for the better when he met then-Jill Jacobs in 1975, and he wrote in his 2007 memoir, Promises to Keep: On Life and Politics: "[Jill] gave me back my life; she made me start to think my family might be whole again."
But how was the new relationship for Jill and the Biden boys? We'll tell you upfront: It was awesome. Biden shared in his memoir that he was slow to introduce Jill to his sons, but once he did, "they hit it off." She helped them make Christmas lists and wanted to include the boys on some of their dates, per The Washington Post.
Once his relationship with Jill was deeply solidified, Biden recounted one specific day when Beau, who was 7 at the time, and Hunter, 6, came to talk to him while he was shaving. As relayed in Promises to Keep, Hunter said to his dad, "Beau thinks we should get married." When Biden asked what he meant, Beau replied, "[W]e think we should marry Jill. What do you think, Dad?"
And marry they did. Biden and Jill wed in 1977, with Beau and Hunter joining them at the altar, according to Refinery29.
Hunter Biden calls Jill Biden 'mom'
Jill and Hunter Biden (and Beau, while he was alive) have always been extremely close. It wasn't long after Joe Biden met Jill that he noticed the boys had stopped calling her "Jill" and instead referred to her as "Mom." But as he noted in Promises to Keep, Beau and Hunter still remembered their own mother, too. "Neilia would always be Mommy, but Jill was Mom," the former vice president noted.
In another touching memory, Biden wrote that one time, a fact-checker called his office in a state of confusion about a story that was soon to be published. The fact-checker knew that Neilia had passed away, but when she asked Beau and Hunter about their "stepmom," they replied, "Oh, no. We don't have a stepmom," as Joe recalled in Promises to Keep.
Biden heartfully concluded, "Beau and Hunter had long since made their choice: Jill was Mom."
Of course, Jill feels the same way about Hunter. During a February 2020 appearance on The View when discussing President Donald Trump's attacks against Hunter, Jill said (via The Washington Post), "They've been really hurtful. I mean, to hear your son attacked — you know, I expected that Joe would be attacked. But not your children. Not your children."
Clearly, Jill and Hunter have a beautiful relationship.