These Are The Strict Casting Guidelines For RuPaul's Drag Race All Stars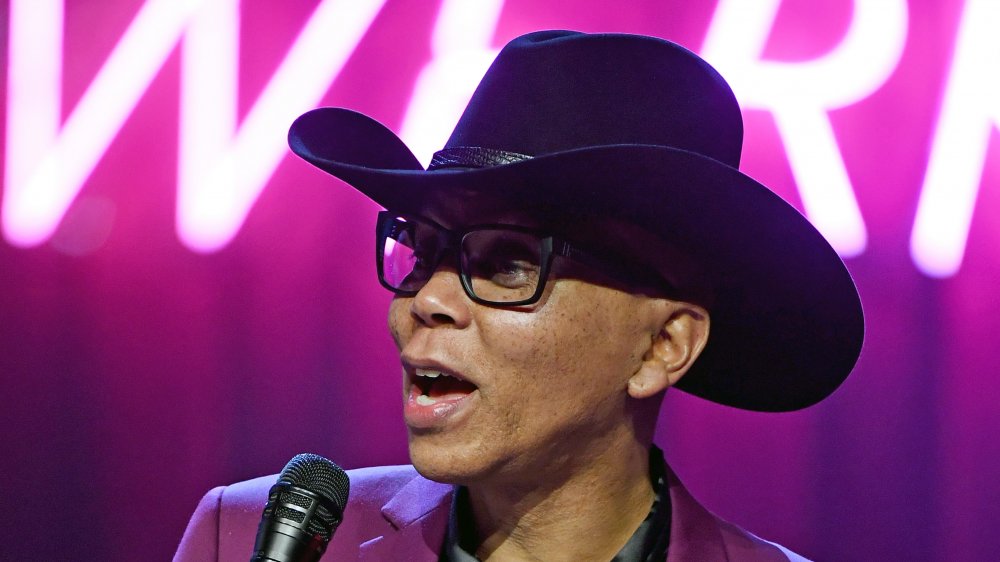 Ethan Miller/Getty Images
Any self-respecting RuPaul's Drag Race fan will tell you that an All Stars season of the hit show is just like a regular season... only better. A normal cycle of RuPaul's Emmy-winning VH1 juggernaut — there have been 12 as of this writing — is quite the spectacle itself. Fans are introduced to a new crop of fresh-faced drag queens ready to sashay the runway, and of course, lip-sync for their lives in an effort to make a name for themselves along the way. 
Over on All Stars, the shade-throwing and dollar signs are at an all-time high. The contenders are already part of the DRCU (Drag Race cinematic universe), returning for a second time as they go head-to-head — or wig-to-wig — for an even more competitive crown, and yes, to gain more Instagram followers. 
RuPaul's Drag Race: All Stars is a unique opportunity for these queens: Legends return (say, Shangela), others showcase their growth (like the dynamic Aja), and underrated ones can gain more fans (like Jujubee, the cult favorite who received a shout out from Alexandria Ocasio-Cortez). Additionally, the contestants aren't told to "sashay away" by RuPaul, but instead, must vote each other off, or make thousands for winning a single challenge. Basically, it's Survivor: Winners At War for drag queens.
But before they can "start their engines," the cast members have to be chosen. Here's how RuPaul and his producers go about hand-picking their All Stars.
Choosing the all-stars is an extremely selective process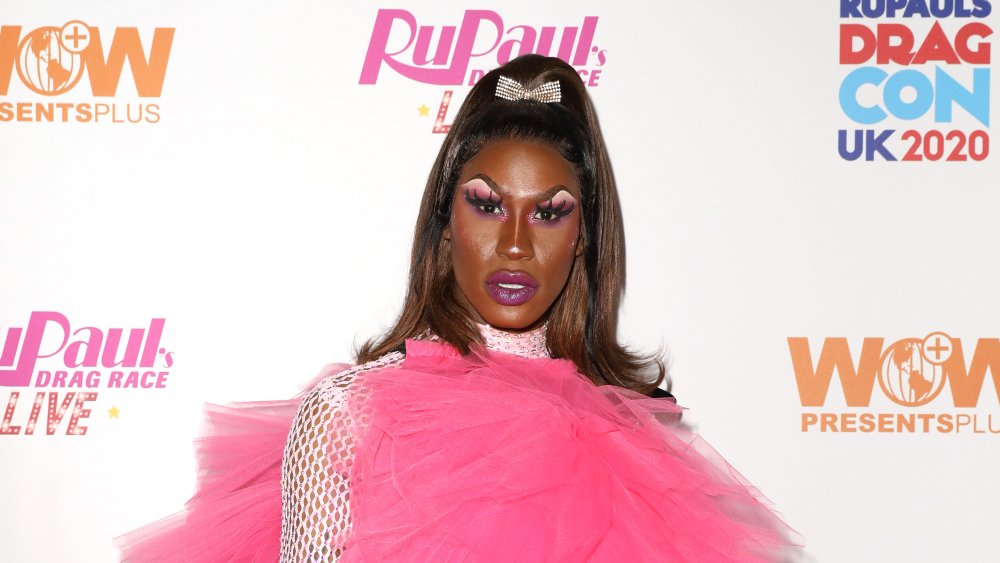 Tristan Fewings/Getty Images
How are the RuPaul's Drag Race: All Stars queens chosen? According to a June 2020 interview with Entertainment Weekly, RuPaul and his team of producers have a serious sit-down to make their picks. "We track their careers... We know who's expressed interest in coming back, and that's something we look at," series co-showrunner Mandy Salangsang said. "Who really wants to play? Who has experienced a real glow-up?" 
According to the magazine, Salangsang has worked on projects from Flavor of Love to Rock of Love, landing at RuPaul's Drag Race back in season 4. Apparently, the All Stars process begins with the team throwing out names who stick out in their minds. "We look at who's going to come in on this platform and take advantage of it," she said.
From there, the crew also looks at diversifying the types of contestants. It's a healthy mix of comedy queens, pageant favorites, villains, and lip-sync assassins. But according to Salangsang, some queens aren't quite ready. "Committing to do an All Stars season, it's a commitment. I appreciate when a queen says she's not ready," Salangsang said. "When people waffle about it or don't feel they're ready to perform at their best, I don't think that makes for the stiffest competition..."
RuPaul echoed as much. "When they return for All Stars, every aspect of the competition is turned up to 11," the host said. "If Drag Race is a talent competition, then All Stars is a masterclass in surviving show business."