What Justin Chambers Has Been Up To Since Grey's Anatomy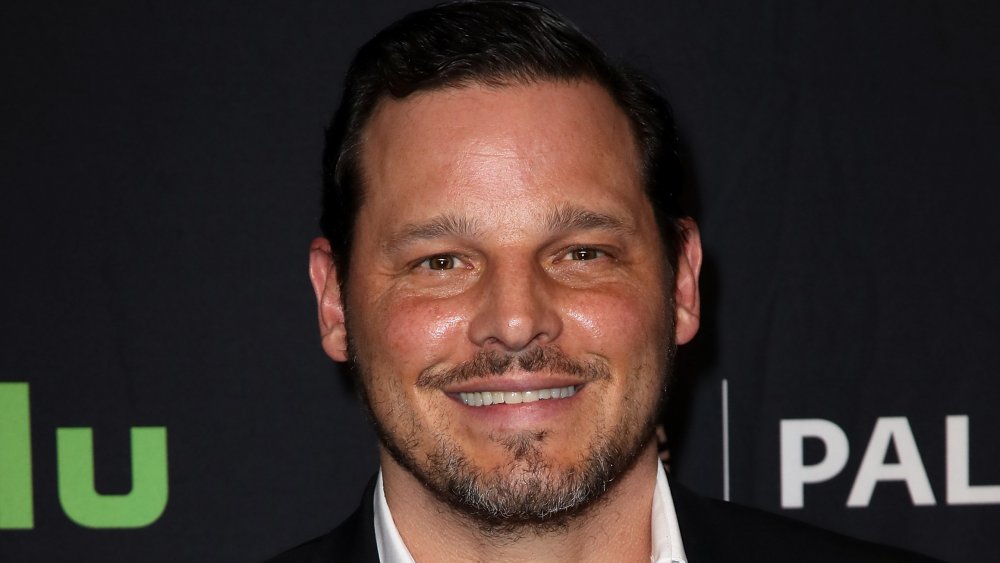 David Livingston/Getty Images
For many fans, the sudden removal of Alex Karev (played by Justin Chambers) from ABC's hit series Grey's Anatomy in Season 16 was a total shock to the system. Deadline broke the news in January 2020 with Chambers' official statement saying, in part, "There's no good time to say goodbye to a show and character that's defined so much of my life for the past 15 years."
He continued: "For some time now, however, I have hoped to diversify my acting roles and career choices. And, as I turn 50 and am blessed with my remarkable, supportive wife and five wonderful children, now is that time." The last episode the former Calvin Klein model actually appeared in was Season 16's eighth episode titled "My Shot," which aired in November 2019. (Fun fact, it was also Grey's 350th episode). After his on screen exit, Chambers received "credit only" for six more episodes that season, along with "voice only" credit in two other episodes. The writers had to give his character some sort of proper send off, after all.
So what has the former "Evil Spawn" been up to since leaving the show? Check out his life post-Grey's. 
Justin Chambers is spending time with his family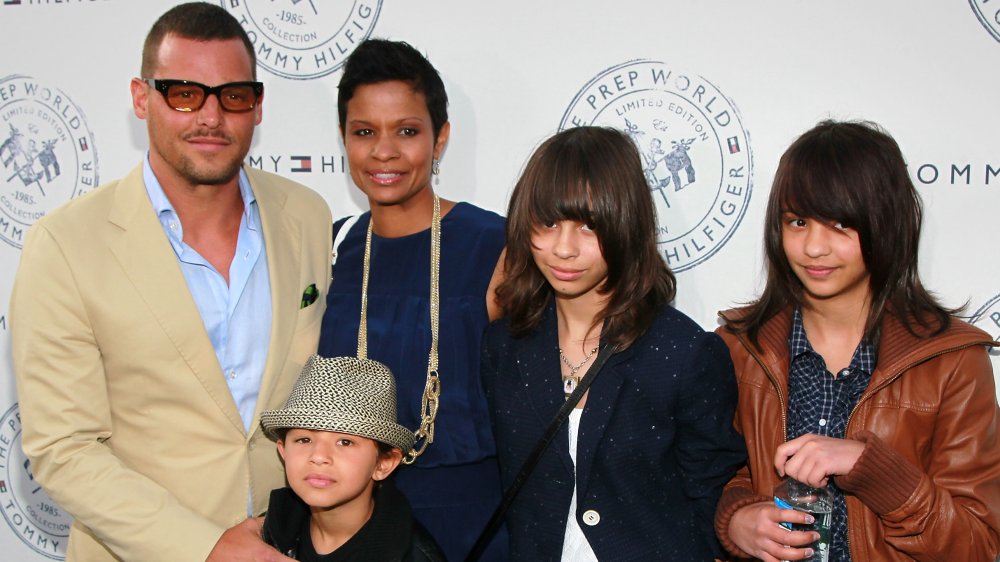 David Livingston/Getty Images
After saying goodbye to the show that catapulted him to fame, Justin Chambers didn't immediately hop into his next dynamic role. After the 15-year stretch, the father of five may actually be taking a brief break. 
Even though the Ohio native isn't really an open book, keeping his personal life under tight wraps, he doesn't hold back when it comes to supporting his kids on social media. In June 2019, Chambers took to Instagram to praise his daughter Eva's indie grunge band, Pinky Pinky. Under an Instagram photo of the band's debut album cover, he wrote, in part, "So proud of my daughter and her bandmates." 
Outside of being an avid Pinky Pinky supporter, it's also possible that Chambers is taking his time off screen to spend time with his wife of more than two decades, former model agency booker Keisha Chambers. According to AmoMama, the longtime couple met when the Grey's alum was actively pursuing a modeling career. In a 2007 interview with Good Housekeeping, the actor said, "I just feel really fortunate to have found someone who will be my partner on this journey." 
Hopefully, we will see Justin in another culture-shifting series, but, if not, at least we know he's happy with his lovely wife and talented kids.