How Much Money Cynthia Scurtis Made In Her Divorce From Alex Rodriguez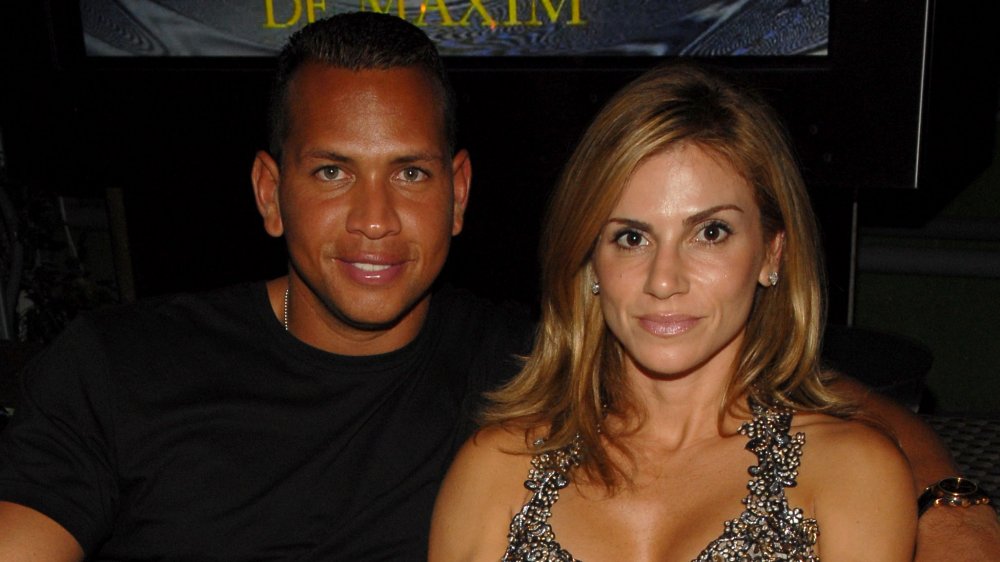 Kmazur/Getty Images
These days, Alex Rodriguez is praised as the supportive Instagram (almost) husband of Jennifer Lopez. This is a major turnaround for the former Yankee, who had a less-than-pristine public image. Sure, he was caught using substances to enhance his performance on the field, but he also caught flack for his alleged infidelities when he was married to Cynthia Scurtis.
Rodriguez was accused of cheating on Scurtis with a stripper named Candice Houlihan back in 2008. That same year, inside sources told People that Scurtis reached her tipping point over his rumored affair with Madonna. Neither of these alleged affairs were confirmed by A-Rod himself, but Red Sox fans did hold up pictures of Madonna to taunt him during a game in 2008. Although the public will never know the whole truth about his perceived infidelities, legal documents are often a matter of public record, which is why there was so much fodder surrounding their divorce... especially in regard to financial disputes. 
In September 2008, New York Daily News shared the following statement from Rodriguez's lawyer: "Cynthia and Alex Rodriguez have amicably resolved their dissolution of marriage proceedings." The attorney didn't mention details about the settlement, instead deeming it a "private negotiation." However, it was reported that Scurtis wanted alimony, child support, and a $12 million mansion in Coral Gables, Fla. At that time, Rodriguez made $28 million a season from the Yankees.
However, that wasn't the end of the story. There was plenty of drama for over a decade.
A-Rod paid his ex-wife $115K a month for over a decade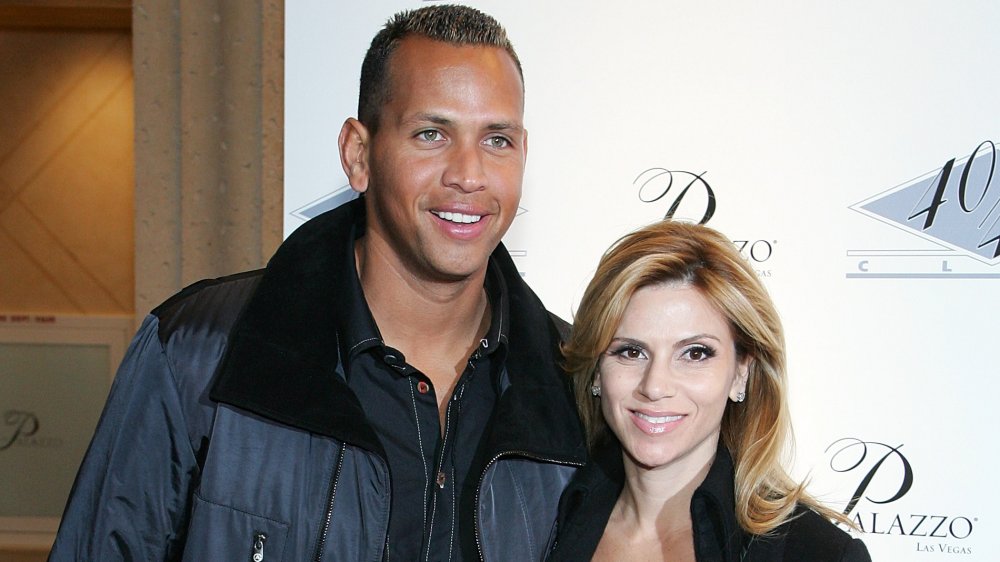 Ethan Miller/Getty Images
In October 2018, People quoted an inside source who claimed, "Alex [Rodriguez] takes good care of his kids and he has been good to Cynthia [Scurtis] but feels he is paying excessive amounts to his ex that should be lowered since he is no longer playing ball." Apparently, Rodriguez had no intention to "do anything to change what his daughters get from their father or will change anything about their time with him." However, spousal support was what he had an issue with, partly due to the fact that Scurtis was engaged to and had a baby with a Florida realtor named Angel Nicolas.
During that time, TMZ reported Rodriguez was shelling out $115,000 monthly to cover spousal and child support payments. This became an issue because their agreement hadn't been altered after Rodriguez stopped playing baseball, with Rodriguez claiming his income had dropped from $30 million a year to $3 million a year. The Yankees alum said monthly expenses for the kids ranged between $7,000-$12,000, but he was willing to pay $20,000 a month.
A couple days later, Scurtis clapped back, telling TMZ, "To ensure that our daughters had a stable upbringing, and given his extensive traveling, Alex requested that I discontinue working and make parenting my primary focus." Her attorney told the outlet, "I find it terribly disheartening, shocking and disappointing that Alex has resorted to reporting falsehoods. Why he seeks sympathy from the press and public baffles me."
J.Lo reportedly got involved in child support negotiations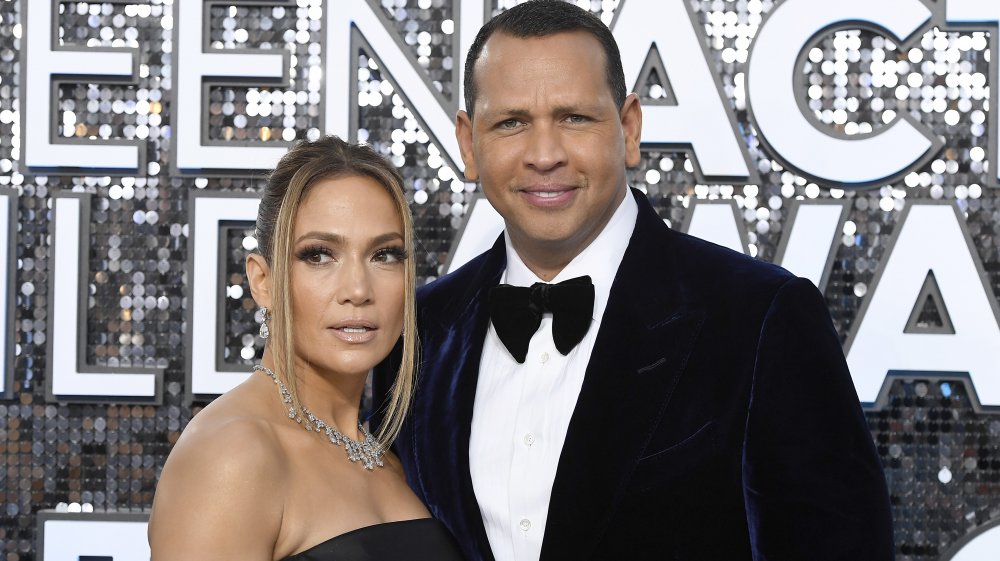 Frazer Harrison/Getty Images
In November 2018, Page Six reported Jennifer Lopez showed up for a mediation session between Alex Rodriguez and Cynthia Scurtis. Rodriguez wanted to decrease his $100,000+ monthly child support payments to $10,000, and Lopez supposedly showed up with the intent of making this happen.
Scurtis didn't comment on whether Lopez tried to get involved in the support negotiations specifically, but she did say, "All I can tell you, there's been a shift, and I'm not sure what to attribute it to." She continued, "Alex has dated some wonderful women since our divorce, many of whom have had positive relationships with our children. Alex and I have worked well trying to create a stable environment for our daughters and there has never been an issue. Until now," seemingly alluding to some issues with the "Jenny from the Block" singer. Rodriguez's spokesperson claimed he actually had "no idea" if Lopez was there for the mediation and declined to comment. Lopez's rep didn't comment either.
It's not clear exactly how much Scurtis received from the divorce settlement, or if Rodriguez was able to decrease those monthly payments. Still, if he paid around $115,000 a month for a decade, he would've shelled out around $13.8 million just on those payments. Whether he knocked down the price of those support payments or not, he's been paying some monthly amount to Scurtis ever since that 2018 mediation, which sure does add up to a lot of money.