The Real Reason Carol Burnett Is Seeking Guardianship Of Her Grandson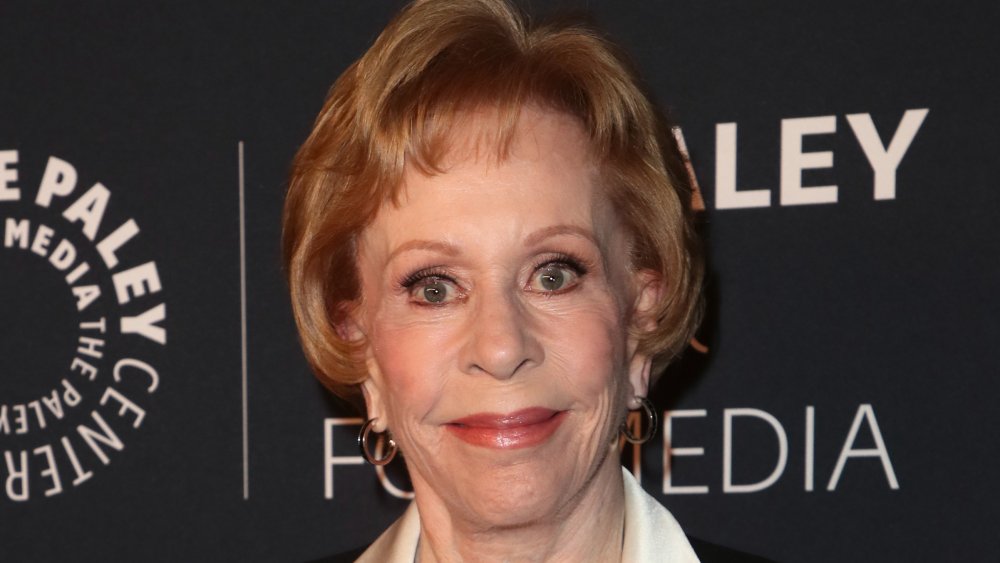 David Livingston/Getty Images
From Eunice Harper Higgins to Norma Desmond, comedian Carol Burnett's kooky characters have been making audiences laugh for decades. Yet, while she's spent her whole career surrounded by talents that have only enhanced her own performances, Burnett's family life has not always been easy. According to legal documents obtained by The Blast, the actress and husband Brian Miller petitioned the courts to seek temporary legal guardianship of their teenage grandson Dylan.
Burnett told People that her daughter Erin's "addiction issues and other circumstances" continue to impact "her immediate family dynamic." Thus she and Miller were compelled to seek guardianship in an effort to provide Dylan with the temporary care and support the young teen requires.
 "Guardianship will be for oversight purposes concerning his health, education, and welfare and not intended to deny him nor the parents proper visitation with one another," Burnett explained. "We look forward to recovery being the next stepping stone towards normalization and ask for privacy at this time to allow that process to occur."
According to the court documents, Burnett claims "Erin has suffered from severe substance abuse and addiction issues" throughout her adult life and since Dylan's birth. "In the past 19 years, Erin has been in and out of rehabilitation centers and has been institutionalized a total of eight times for a minimum of 30 days each time," she said. While Burnett surely hopes her daughter recovers, her petition indicates that she must put her grandson's welfare first.
Carol Burnett's daughter attempted suicide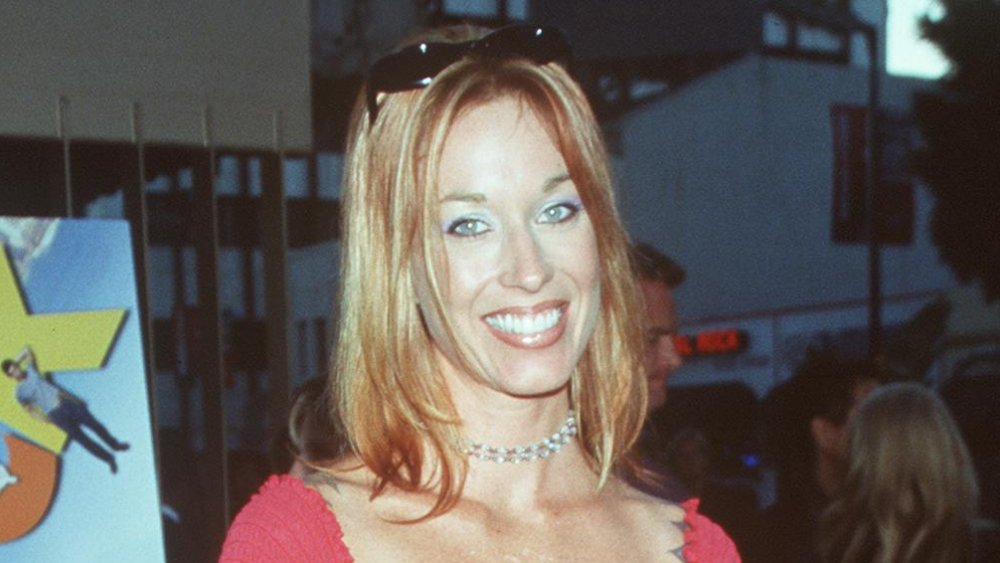 Brenda Chase/Getty Images
As legal documents obtained by The Blast revealed, Carol Burnett's daughter Erin survived a suicide attempt in July 2020. Afterward, "the LAPD placed Erin on a 51/50 hold for suicidality and drug use," the court filings note. Burnett and Miller added that Erin's teen son Dylan's "living environment has long been unstable, unpredictable, and unhealthy for a child." Dylan's father also checked into a rehabilitation facility around the same time.
"By contrast, [Burnett and Miller] consistently put Dylan's interests first," the documents state. "Carol is Dylan's maternal grandmother and Brian is Carol's husband of nearly twenty years. Although Brian is not Dylan's biological grandfather, he has known Dylan for Dylan's entire life and loves him like his grandson. [They] have always had a close relationship with Dylan and they have financially supported him for the entirety of his life. This financial support includes providing for his medical insurance, dental insurance, educational needs, as well as his basic living and housing expenses." 
Burnett also noted that she found an excellent boarding school for her grandson and that, while enrolled, he has earned good grades — an indication he thrives under her care. 
Carol Burnett's other daughter battled addiction, too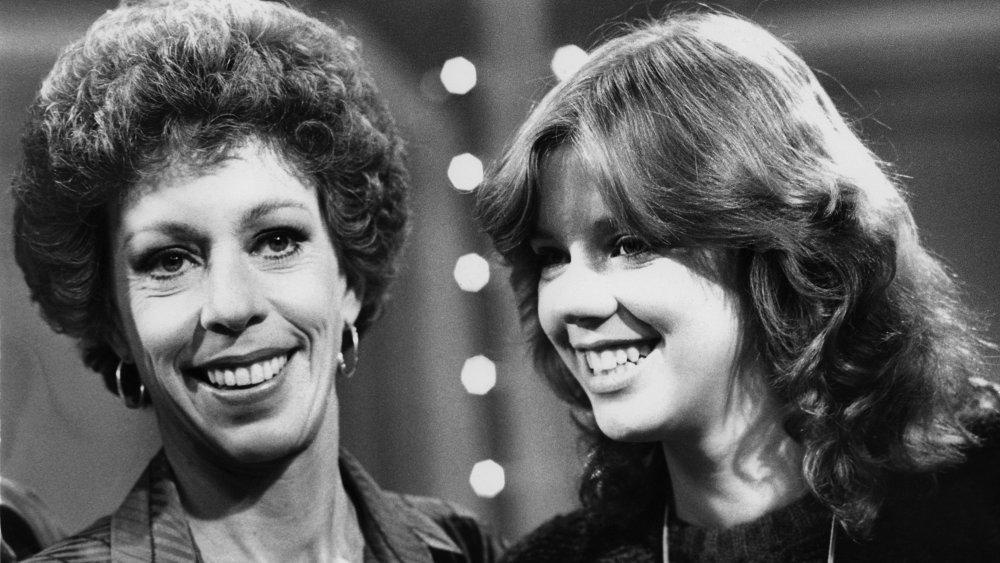 Joan Adlen Photography/Getty Images
As Carol Burnett and husband Brian Miller seek legal guardianship of their teen grandson, Burnett already knows what it's like to help a child overcome the throes of addiction, as her late daughter Carrie also battled substance abuse. In July 2020, Burnett opened up to AARP about Carrie's struggle and how the two grew closer in the years after she became sober.
"My daughter Carrie got into drugs," Burnett said. "In that situation, don't be their best friend. When we got her into a third rehab, oh, she hated my guts! You have to love them enough to let them hate you." 
It wasn't until Carrie decided to turn her life around, however, that the mother-daughter duo bonded. "She got sober before her 18th birthday, and we had a good 20 years — we were joined at the hip for a while there," the comedian added. "Carrie died of cancer at 38. But in the hospital she said, 'Every day I wake up and decide, today I'm going to love my life.' And that was her mantra."
Burnett also noted that, while people constantly claim she had a "tough childhood" because her mother and father were both alcoholics, Burnett's grandmother raised her and guided her — just like she hopes to support Dylan, if given the chance. We're hoping for the best possible outcome for everyone involved.
If you or someone you know is struggling with substance abuse and mental health, please contact SAMHSA's 24-hour National Helpline at 1-800-662-HELP (4357).