Ed Sheeran Reveals Secret Struggle With Substance Abuse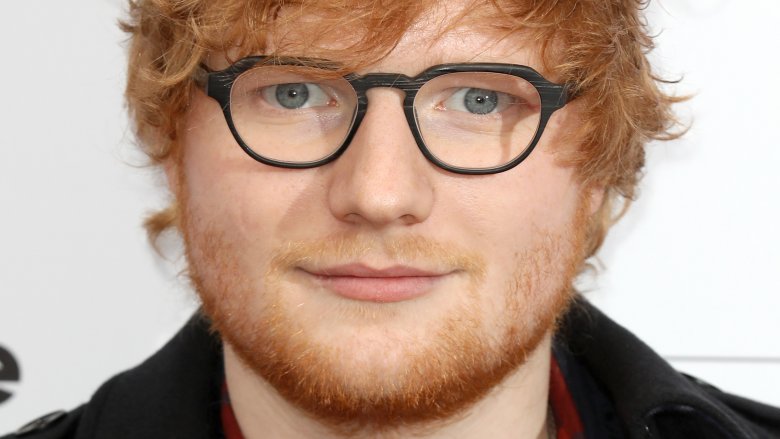 Getty Images
The singer-songwriter has had to battle some demons.
Appearing on an episode of The Jonathan Ross Show (via People), Ed Sheeran opened up about how sudden fame led him down a dangerous road, resulting in a struggle with substance abuse that he'd previously kept hidden from the public.
"I think you need to, when you get into the industry, adjust to it — and I didn't adjust because I was constantly working on tour. And all the pitfalls that people read about, I just found myself slipping into all of them. Mostly, like, substance abuse," Sheeran revealed. "I never touched anything. I started slipping into it, and that's why I took a year off and buggered off."
Sheeran, who's never been shy about his love of drinking, told host Jonathan Ross that he wasn't aware of the effect substance abuse had on him at first, noting that he'd had friends warn him about his behavior. "It just started gradually happening, and then some people took me to one side and were like, 'Calm yourself down'... It's all fun to begin with, it all starts off as a party and then you're doing it on your own and it's not, so that was a wake-up call and taking a year off," he said.
Fortunately, that year away from the spotlight helped Sheeran feel "refreshed and rejuvenated," and the 26-year-old was able to change his ways by keeping his mind on his music career. "I focused on work, and I can't work under the influence, I can't write songs under the influence, I can't perform under the influence — so the more I worked the less [that happened]," Sheeran explained. "I've worked my whole life to get to where I am and you can't lose that over something that you do in your spare time."
And, of course, his romance with girlfriend Cherry Seaborn helped him as well, especially once the two moved in together. "I was a 25 year old in the music industry on tour so I just needed someone to balance me out," Sheeran said.
We're glad to hear that Sheeran's doing better these days. While we wait to hear more details about Sheeran's personal life, read up on all the stars who've secretly battled addiction.