Here's What Ellen Is Doing To Try And Fix Her Toxic Workplace Problems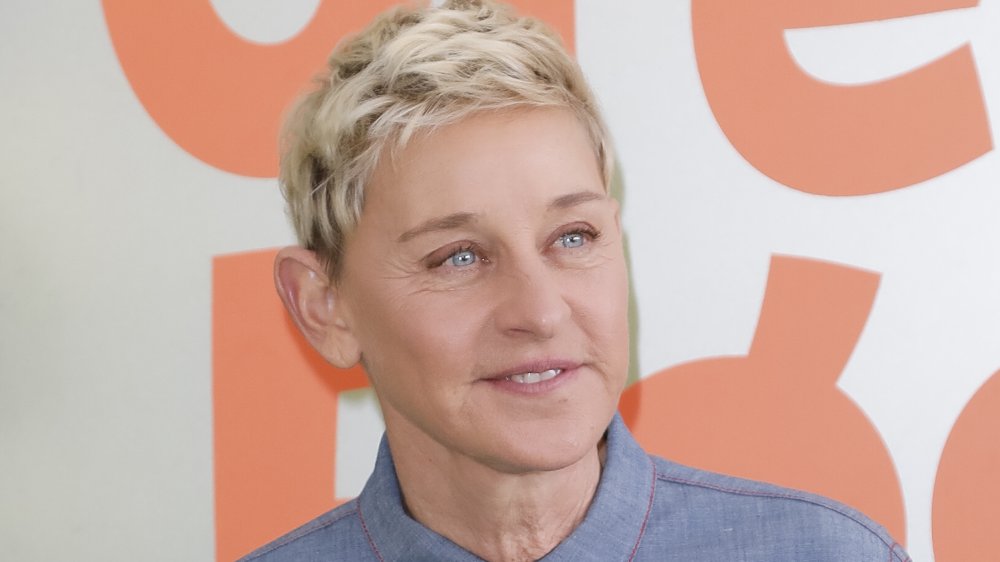 Tibrina Hobson/Getty Images
Plenty of television shows have made headlines in 2020, including Netflix's Tiger King, Beyoncé's release of Black Is King, and reality TV, like HGTV's Renovation Island, to name a few examples. Then in late July 2020, The Ellen DeGeneres Show became one of the shows generating buzz — but not for its content.
It all started when BuzzFeed News reported on the alleged "toxic work culture" behind the scenes of the iconic daytime talk show, based on the accounts of one current and 10 former employees. "They said they were fired after taking medical leave or bereavement days to attend family funerals," BuzzFeed reported. 
There were also claims about the staff being mistreated during the coronavirus pandemic, as Variety reported in April 2020, and, in another BuzzFeed article, it was alleged that executive producer Ed Glavin, who since got fired, sexually harassed employees. Head writer and executive producer Kevin Leman and executive producer John Norman were also accused of inappropriate behavior, and are now ousted, according to Vulture.
Ever since these allegations surfaced, Ellen DeGeneres' reputation and her "be kind" mantra has faced widespread scrutiny. So, in response to the backlash, DeGeneres and WarnerMedia, which produces and distributes the show, have reportedly been working to address the situation.
Although there has been speculation that DeGeneres "wants out" of the show, per Us Weekly, it appears this is not the case. That's because, in August 2020, Variety reported that the daytime host is beefing up employee perks for her staff. Let's take a look at what DeGeneres has in mind.
'Ellen' employees reportedly have new perks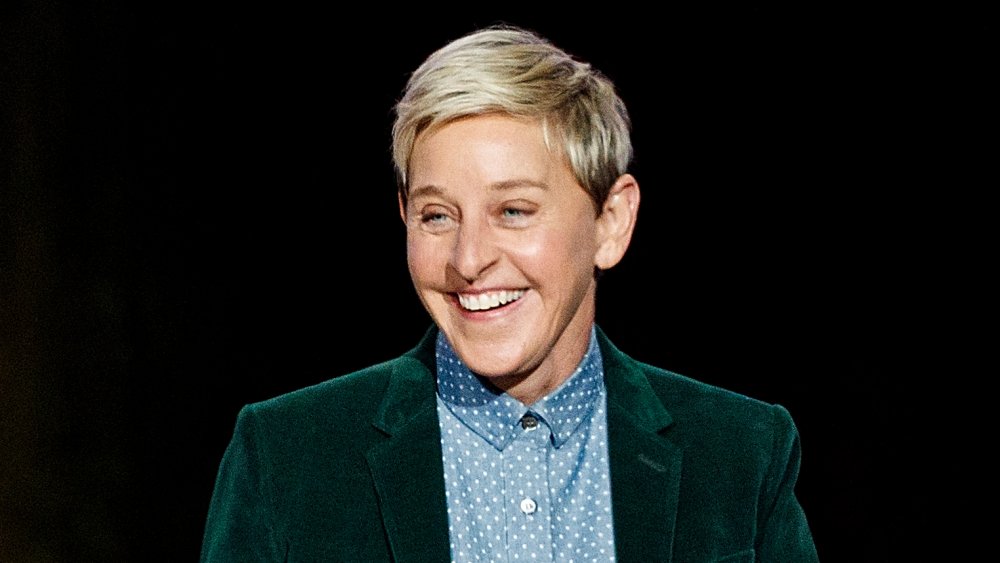 Andrew Chin/Getty Images
As WarnerMedia investigates the alleged workplace misconduct at The Ellen DeGeneres Show, Ellen DeGeneres is seemingly making efforts to create the "be kind" environment she so often preaches.
As reported by Variety, in a virtual town hall with staff, executive producers Mary Connelly and Andy Lassner announced employees "will receive five paid days off to use at their discretion, birthdays off, and paid time for doctors appointments and family matters."
DeGeneres was reportedly present for the meeting and was supposedly teary-eyed, apologizing to her staff for the toxic environment that occurred "on her watch." Insiders also noted how the remaining producers encouraged employees to not be afraid or to speak up, and that it's OK to look DeGeneres in the eye. (for those who might be confused about the last bit, there were rumors that staffers were prohibited from doing so, a claim DeGeneres denied, according to Page Six).
The meeting came ahead of upcoming production for DeGeneres' spinoff, Ellen's Game of Games, and for The Ellen Degeneres Show itself. If anything, the report confirms that Ellen DeGeneres is not going anywhere.