Greg Pence: What You Don't Know About Mike Pence's Brother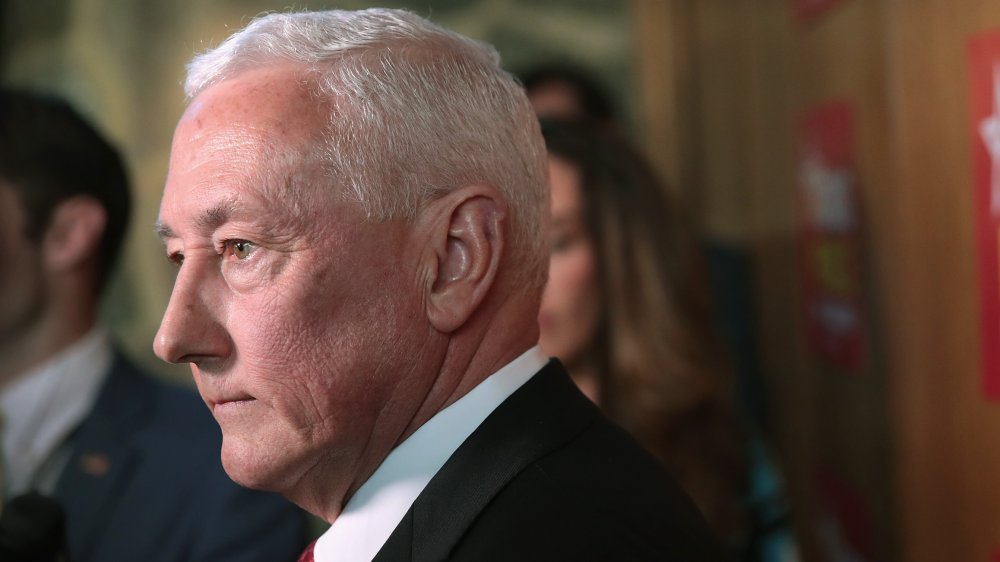 Scott Olson/Getty Images
Politics tends to run in the family, like the Clintons, the Kennedys, or the Bushes. And while they might not be as well known as some other American dynasties, the Pence family has also made running for office a family tradition. He might not be famous outside of his state, but Vice President Mike Pence's brother, Greg Pence, is also a public servant and has represented the 6th congressional district of Indiana since 2019. His younger brother Mike also represented the district from 2003 until January 2013 before moving onto to govern the state until he joined the Trump administration. So if you live in that district, you've been living in a Pence-driven world for some time now. 
It didn't always seem like politics was going to be a focus for Greg, given that he has bachelor's degrees in theology and philosophy and a master's in business administration from Loyola University in Chicago, per his congressional website. The bio states that he and his wife Denise own two antique malls which is why they best "understand the challenges of building and growing a business." However, those malls have been criticized for carrying racist items, per ABC News, including "dozens of objects that trade in Jim Crow-era caricatures and stereotypes."
Keep reading to learn more about Greg's politics and personal life.
Greg Pence wants to 'Make America Great Again'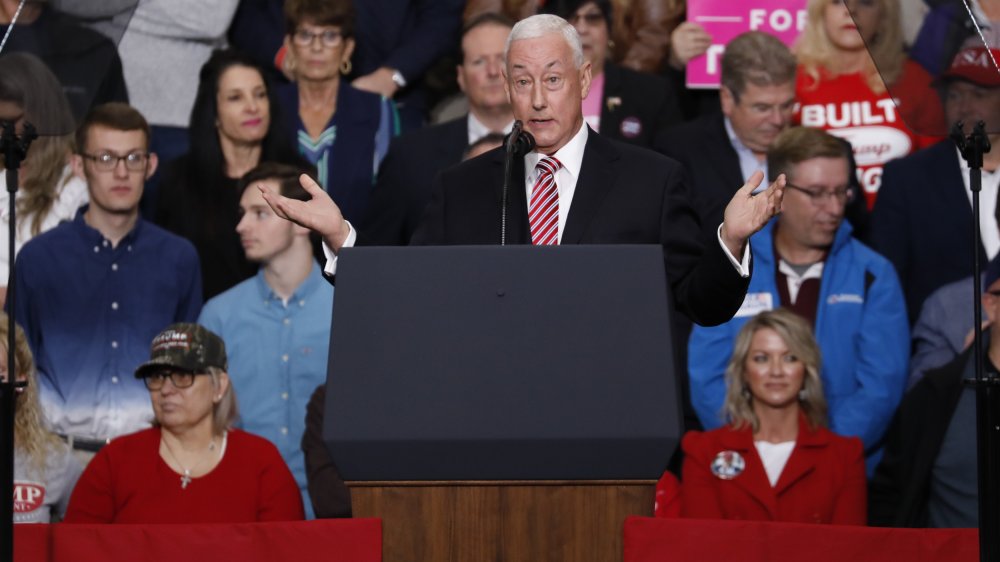 Aaron P. Bernstein/Getty Images
Greg Pence's website says that he is a "staunch supporter" of the Donald Trump and Mike Pence agenda. He's dedicated to the fight to "Make America Great Again." On his site, Greg adds that as a former marine, he feels that representing his district is a "calling." The bio explains, "Having served as an officer in the Marines, Greg understands the Sixth District needs a leader who will serve its constituents rather than serve special interests. Greg Pence will fight for Hoosier values, not D.C. values."
The New York Times reported in 2018, when Greg was first running for Congress, that he ran a "stealth" campaign by not releasing a public schedule for reporters to follow and would refuse any and all interviews, turning to social media instead as a way to speak to voters. Per the outlet, Greg ran as a pro-business candidate, but after serving as president of Kiel Brothers Oil Company from 1998 until 2004, the company had to file for Chapter 11 bankruptcy protection and was fined $8.4 million by the state of Indiana for causing environmental damage due to leaking storage tanks. He was also sued for $3.8 million by a local bank after he couldn't pay back his debt. Greg was elected despite the discrepancies in his record, though. 
Greg Pence's wife fully supports him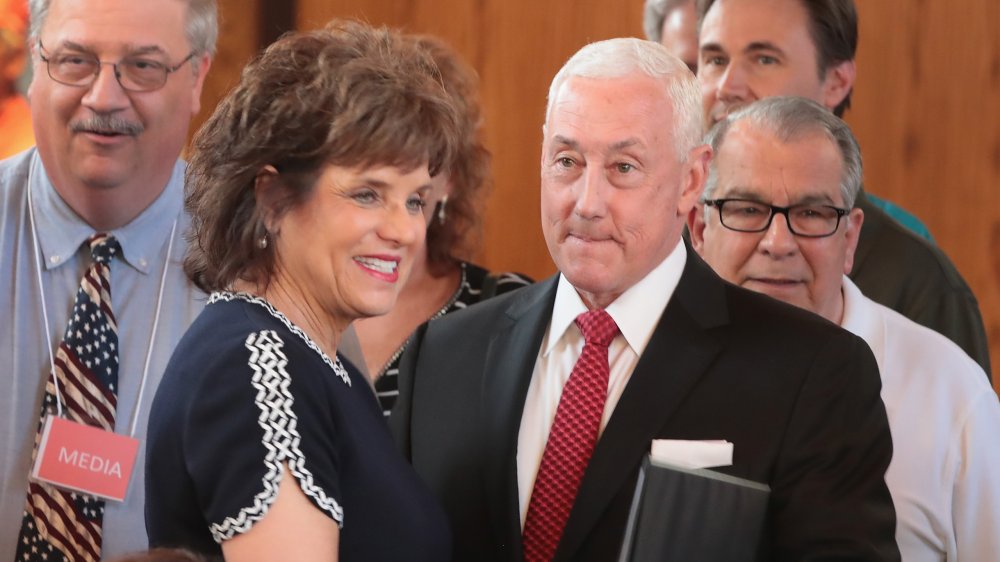 Scott Olson/Getty Images
Given their similar political agendas, Greg Pence will likely also be campaigning for Donald Trump and Mike Pence in the 2020 election. Greg is the vice president's eldest sibling — they have four other siblings — and he's got four children and six grandchildren of his own. His wife, Denise, fully supports Greg's political ambitions, having been a Trump supporter from the beginning. She told the WTHR in 2017, "I always knew Trump was going to win. I didn't know that his running mate was going to be my husband's brother."
Denise added that she's been enjoying public life and visiting her brother-in-law and Trump in D.C. Given how similar Greg and Mike look, Denise noted that people will "often do a double take" when they're out and about or using their last name for a hotel or restaurant reservation. With the 2020 presidential election fast approaching, Greg and Denise will likely be getting more and more attention as they support their in-laws.