Taylor And Tom On The Rocks Because She Thinks He's Using Her For Press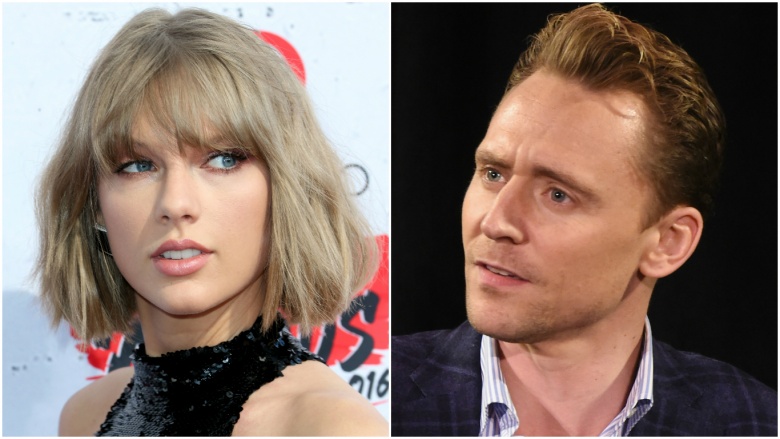 Getty Images
Taylor Swift and Tom Hiddleston's flame may be burning out already. Sources say Swift, 26, is getting suspicious of Hiddleston's motivations behind their relationship because he's been so public with her from the beginning.
A source told The Sun, "Tom wants their relationship to be public, even asking Taylor to go to the Emmys with him, but Taylor wants to keep her private life private. Tom's need for their relationship to be so public so quickly makes her uncomfortable." The insider added, "She tried to be OK with it in the beginning, but fears he is in love with the idea of her and not falling in love with her for the right reasons. Taylor is an independent young woman and doesn't feel like she needs a boyfriend to make her feel complete."
Swift (and a lot of cynical outsiders) suggest Hiddleston, 35, is trying to use his newfound notoriety to land the coveted James Bond role if Daniel Craig leaves the franchise.
That theory paints a hypocritical picture of Swift, who quickly became Instagram-official with Hiddleston during her 2016 party over the Fourth of July. At the time, Page Six reported Hiddleston was the one who was irritated by the publicity.
Other insiders say it's Hiddleston who's putting the brakes on their full-speed-ahead romance. "When Tom packed up and left Taylor's L.A. home, he refused to allow her to accompany [him]," a source told OK! magazine in August 2016. "He says he needs a few weeks of 'alone time,' and assured Taylor that the space apart will strengthen their relationship."
"Tom's started to feel crowded," the insider said. "When they got back to L.A., she wanted to be with him every second of the day. He barely had time to make calls, and had to beg her to let him go to the gym alone," adding, "He needs time to think things through. He just needs to breathe."
It's not just Swift's rumored clinginess that could be an issue—it's also the negative press the Thor (2011) star has endured since embarking on their relationship in June 2016. "Tom can't deal with being a laughing stock and has told Taylor he's done unless there's a 360-degree change on her part," an insider told Radar Online. "It's become a total charade and Tom is sick of being treated like a glorified escort. Tom is just done with it. It bothers him so much that they've become known as this fauxmance laughing stock."
The source added, "Tom's new strong approach has infuriated Taylor, who is complaining to friends that he's gotten so much free press thanks to her. The prognosis for these two lasting is not looking so good."