Kim Jong Un Is In A Coma As His Sister Takes Charge, According To Reports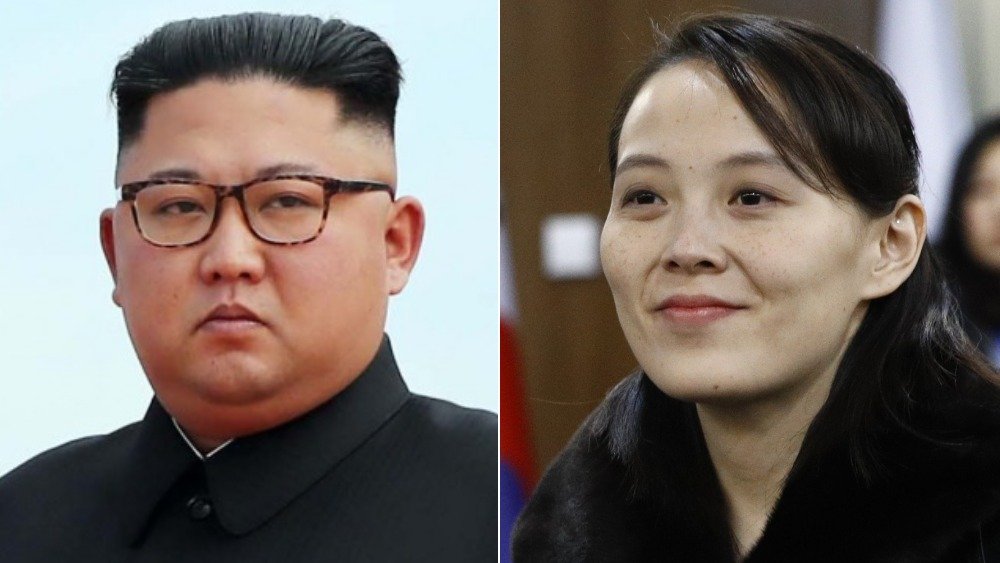 Pool, Pool/Getty Images
In early 2020, rumors started swirling about North Korean dictator Kim Jong Un's health. The New York Post reported in April 2020 that Kim was " either dead, brain-dead or just fine, depending on which Asian media report you believe." The notoriously reclusive leader's public appearances became even rarer, and foreign news organizations were left speculating about the fate of the so-called "Rocket Man." The rumors gained traction when Kim Jong Un was conspicuously absent on "North Korea's most important holiday" on April 15, 2020, per CNN.
According to The New York Post, at the time, "Trump downplayed reports that Kim [was] ill." However, reports continued to surface from all kinds of sources, including Chinese doctors who claimed they treated the dying dictator. David Maxwell, an expert in North Korean politics, told The New York Post at the time: "When it comes to North Korea, you can never be too sure until you hear the news from the country itself." 
The death rumors died down after Kim reappeared at a fertilizer factory near Pyongyang in May 2020, per AP News. All seemed well until August 2020 when the Mirror reported that a former South Korean official claimed Kim was in a coma. The official reportedly told South Korean media that "[a] complete succession structure has not been formed, so Kim Yo-jong is being brought to the fore."
Is Kim Jong Un's sister poised to take over?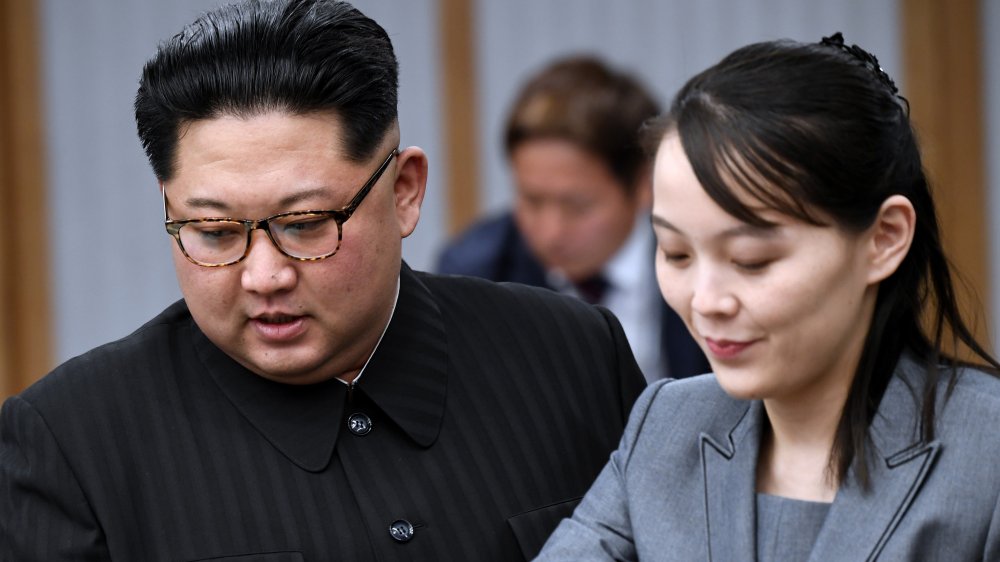 Pool/Getty Images
If Kim Jong Un is, indeed, in a coma, the question on everyone's mind will surely be: who will rule in his place? Kim succeeded his father, Kim Jong Il, in 2011, who, in turn, succeeded his father, Kim Il Sung (the first "supreme leader" and founder of North Korea) in 1994. While there is no official information on Kim Jong Un's successor, the best guess is that his younger sister, Kim Yo Jong, will take his place. 
Chang Song Min, a former South Korean aide, reportedly told South Korean media outlets that Kim Yo Jung is "being brought to the fore" since "the vacuum cannot be maintained for a prolonged period," according to the New York Post. As with her brother, very little is known about Kim Yo Jong. In April 2020, The Guardian reported that Kim Yo Jong is supposedly the mastermind behind her brother's fierce public image and is considered a viable successor in his eyes. 
While Kim Yo Jong potentially prepares to take center stage as the first female leader of North Korea, there is little reason to hope living conditions or international relations would improve under her rule. The Mirror reported that some foreign policy experts consider Kim Jong Un "one of the more stable leaders under the regime." Additionally, Chris Mikul, the author of the book My Favourite Dictators: The Strange Lives of Tyrants, told Express that if Kim Jong Un passed away, it wouldn't "necessarily ... be a good thing for the world."