Where Does Jon Bon Jovi Live And How Big Is His House?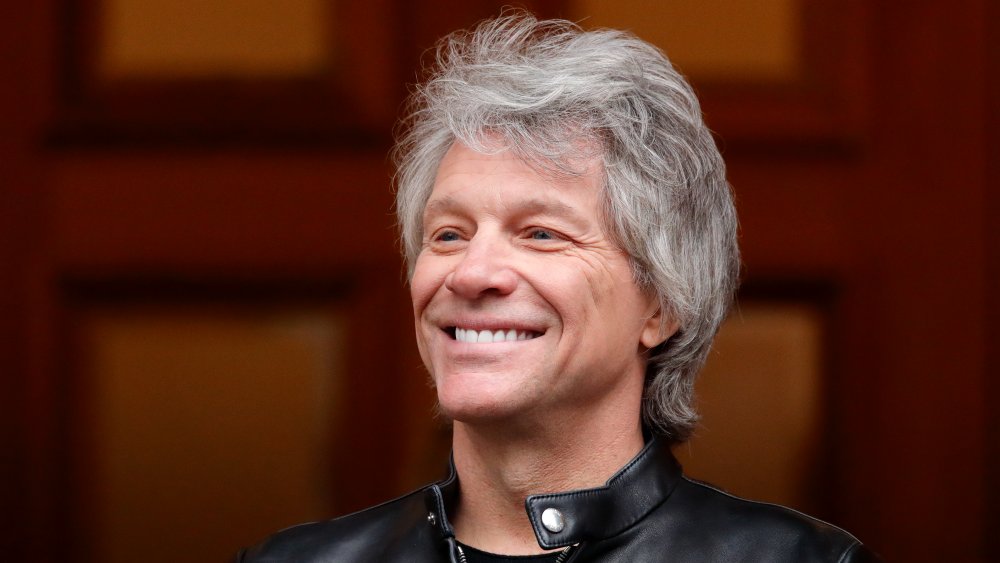 Max Mumby/indigo/Getty Images
Jon Bon Jovi is worth hundreds of millions of dollars ($410 million, to be specific, according to Celebrity Net Worth), and his band Bon Jovi has sold millions of records. It only makes sense for the rock star to have a house that's also worth millions. In July 2020, Bon Jovi upgraded his Florida digs for an impressive new home — worth more than $40 million.
According to Ultimate Classic Rock, the "Livin' on a Prayer" singer not only purchased a new home, but sold his old one on the same day. Bon Jovi offloaded his five-bedroom home for $19.8 million and moved just up the street to a seven-bedroom home for $43 million. His new house isn't just seven bedrooms, though; it also has seven baths and five powder rooms. Five powder rooms! The home is over 10,000 square feet right on the waterfront of Palm Beach, and it has a pool and cabana for those days when Bon Jovi wants some chlorine instead of saltwater.
The house also boasts a three-car garage (that's air conditioned, naturally), a wine cellar, and an exercise room. It's quite literally twice the size of his previous house, which was right around 5,000 square feet. Talk about an impressive upgrade! Bon Jovi's new home was built in 2007 and also has marble and hardwood floors, along with a stunning view of the Atlantic Ocean.
Jon Bon Jovi and his wife also have a chateau in New Jersey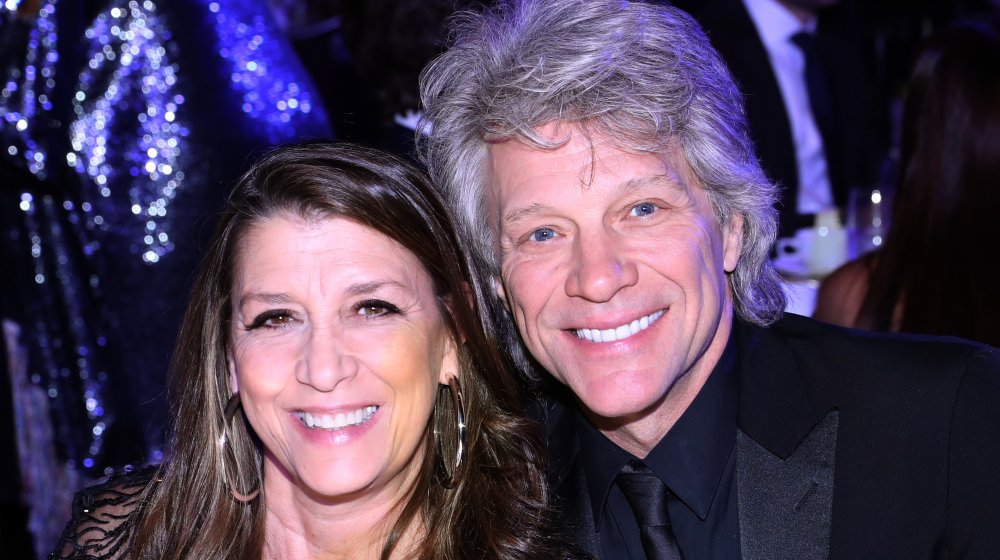 Bennett Raglin/Getty Images
Lest you think Jon Bon Jovi's new Palm Beach, Fla. mansion is his only home, let us remind you that he also has a chateau in New Jersey. You read that correctly — the singer has a French-inspired chateau in his hometown of Middletown, N.J., according to CNBC. This house, however, is reportedly on the market and has been since 2017.
The home, which is listed for $20 million, was custom built for the singer and his family in 1999. It's 18,000 square feet and sits on a 15-acre property just an hour outside New York City. There are six bedrooms — to accommodate Bon Jovi, his wife, and their four kids — seven bathrooms and two half-baths. The home's living room has 12-foot ceilings and a gorgeous fireplace, adding to the absolute luxury of the entire house, which you can see in the Christie's listing.
And of course, Bon Jovi made the most of the 15 acres of property. There are gardens, courtyards, a pool, a heated garage, and more. There's a carriage house fit for living in full-time, and there's even a pub on the property — though not a genuine pub. The property also has stables that have been converted to a recording studio and garage, while another stable houses a workshop and storage space.
If you've got a few million burning a hole in your pocket, this house could be yours, just saying!