Bon Jovi To Be Inducted Into Rock And Roll Hall Of Fame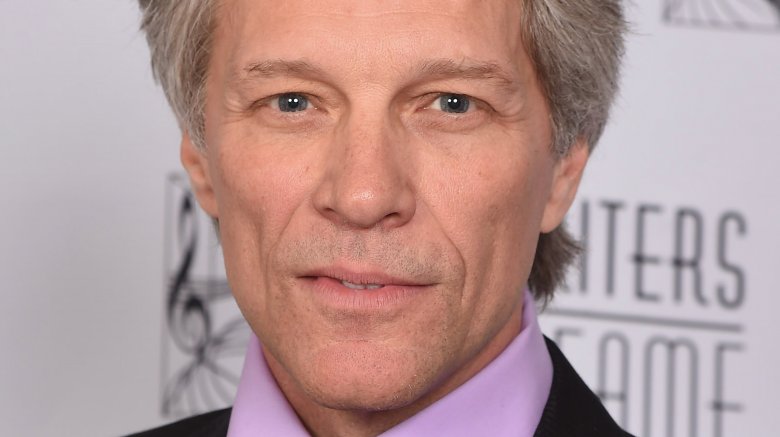 Getty Images
The popular rock band has officially marked their place in music history.
E! News reports that Bon Jovi will be inducted into the Rock and Roll Hall of Fame as part of the class of 2018. Other inductees include Dire Straits, the Moody Blues, the Cars, and Nina Simone, who passed away in 2003.
Bon Jovi frontman Jon Bon Jovi took to social media to comment on the exciting news. In a video on Instagram, he said, "Hey everybody, just wanted to say hi, wish you all a happy holiday and, oh yeah, by the way, thank you."
The 55-year-old continued, "Thanks for inducting us into the Rock and Roll Hall of Fame. Long time coming, but it's finally here. We'll see you guys in Cleveland. Thanks for all the memories and all the history we continue to make together."
Bon Jovi has been eligible to for induction into the Rock and Roll Hall of Fame since 2008, though the group's only been nominated once before.
So could the group's induction lead to a reunion of former band members? According to Jon, it's a definitely possibility. "I think that everybody who helped me and us get to this place should celebrate the moment," the singer told SiriusXM show Feedback.
As Nicki Swift previously reported, the nominees for 2018 Rock and Roll Hall of Fame induction were announced in early October 2017. To be eligible for nomination, the artist or band needs to have "released its first commercial recording at least 25 years prior the year of induction" (via CNN).
After nominations were announced, fans could vote online for who they wanted to see inducted.
The 2018 Rock and Roll Hall of Fame induction ceremony is scheduled for April 14.
While we wait for April to roll around, learn all about the many rock stars you never knew had gorgeous daughters.