Inside Chris Hemsworth And Elsa Pataky's Marriage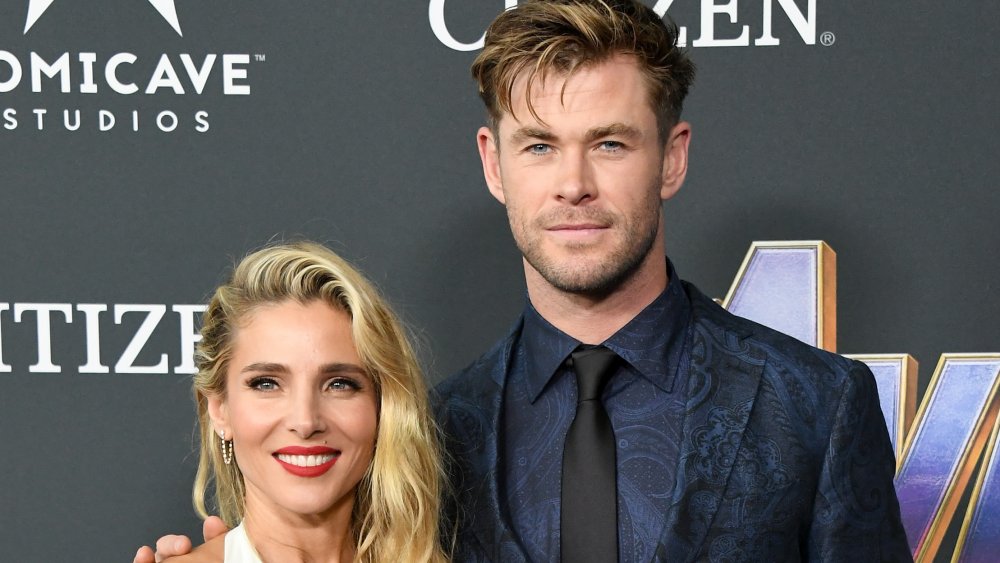 Jon Kopaloff/Getty Images
Is it possible for a couple to be too attractive and chiseled? If there was a competition, Avengers actor Chris Hemsworth and his wife, model/actress Elsa Pataky would surely be front-runners. The insanely good-looking couple tied the knot in December 2010 after dating for less than a year, according to US Weekly. When you know you know, right? 
Hemsworth told Good Morning Britain in 2016 (via US Weekly), "There was no great plan to any of it, to be honest. We were on holiday and we said, 'Why don't we get married too?' ... There probably should have been some planning but it all worked out." He added, "Honestly, we had both our families on holiday at the same time, just randomly, and we said this is a good opportunity with everyone together so we just did it." 
The Spanish model and the Australian heartthrob welcomed their first child together, a daughter named India Rose Hemsworth in May 2012, per People. By March 2014, they had expanded their family further, welcoming twins boys Tristan and Sasha Hemsworth into the world. So how do they keep the spark alive? Keep scrolling for an inside look into their seemingly picture-perfect marriage and family. 
Chris Hemsworth's wife says they aren't the 'perfect couple'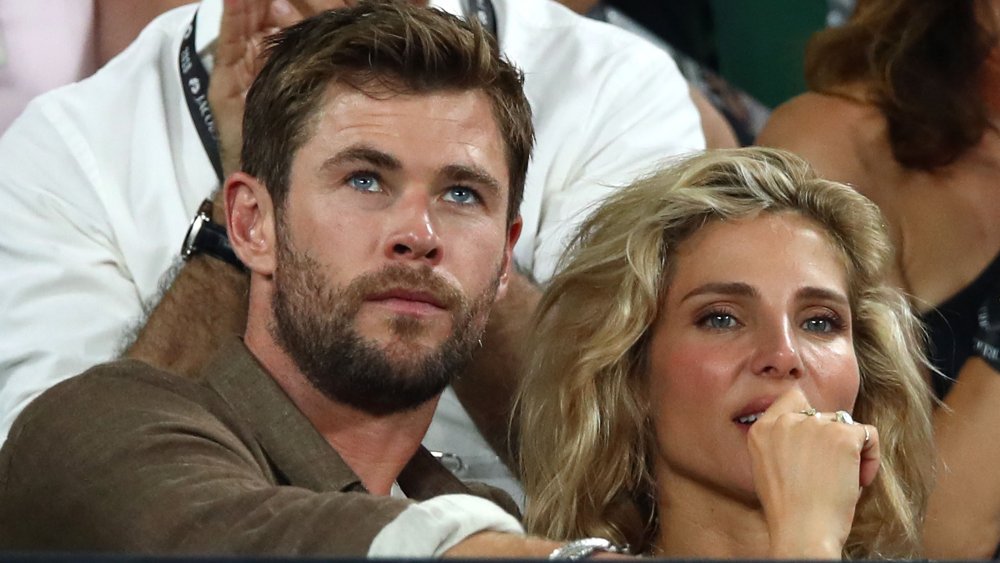 Clive Brunskill/Getty Images
What's it like to be married to a superhero? In an exclusive interview with Australian magazine Body + Soul in August 2020, Elsa Pataky gave fans the inside scoop on her marriage with A-list actor Chris Hemsworth. "It's funny that people think of us as a perfect couple," she said. "No way. It's been ups and downs, and we still keep working at the relationship. I think a relationship is constant work. It's not easy." She also noted that no matter how difficult things may get she "always [tries] to see the positives of things." 
The mother of three told the magazine that she and Hemsworth bond over fitness and the great outdoors. "[Chris and I] love to do sports, eat healthy and move our bodies," she says. "We've got the kids into surfing. Any hobbies to get them outside, and not on social media and computers. My daughter has been horse riding with me since she was two-and-a-half." A couple (and family) that slays together, stays together! 
Elsa Pataky spends majority of her time with her family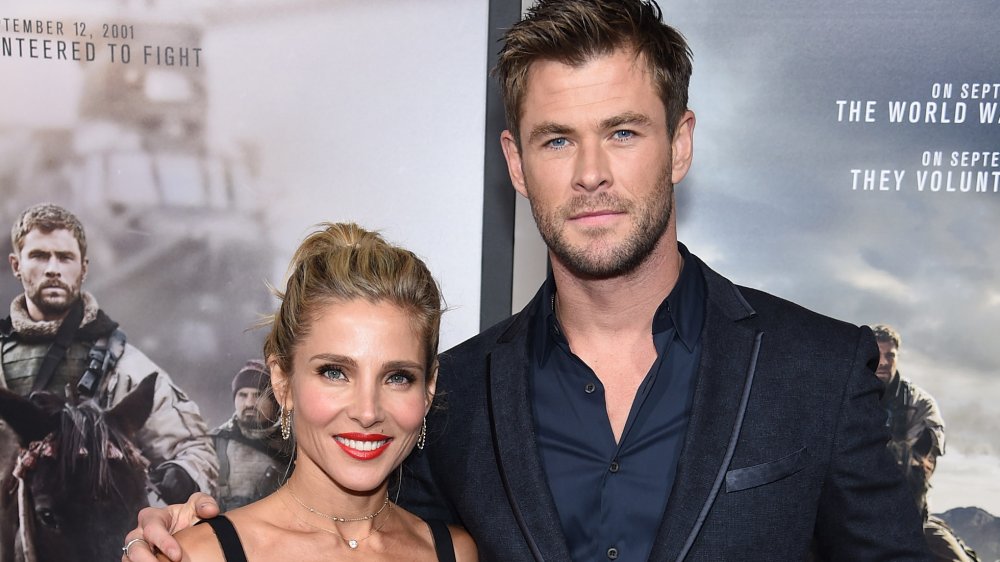 Dimitrios Kambouris/Getty Images
It seems as if Chris Hemsworth and Elsa Pataky have figured out how to balance to their busy lives. While Pataky has been making a name for herself in the entertainment industry since the late '90s, in August 2020, the Fast & Furious actress told Body + Soul magazine that she enjoys spending time with her children above all else. 
"I really liked being with the kids," she said. "I wanted to take them to school and pick them up every day. I just love that moment. I didn't grow up with my parents [around] and I missed that so much, so I wanted to give that to my kids." She also mentioned that she's proud to be a mom and others should also be proud because "it's the hardest but greatest job in the world."
And her work doesn't go unnoticed. Her hubby gushed about his wife to Entertainment Tonight, explaining that he's realized his wife and kids are what's "more important [in] life"," adding that Pataky has "sacrificed everything to kind of let [him] chase this crazy dream."