The Real Reason Eric Trump Is Being Sued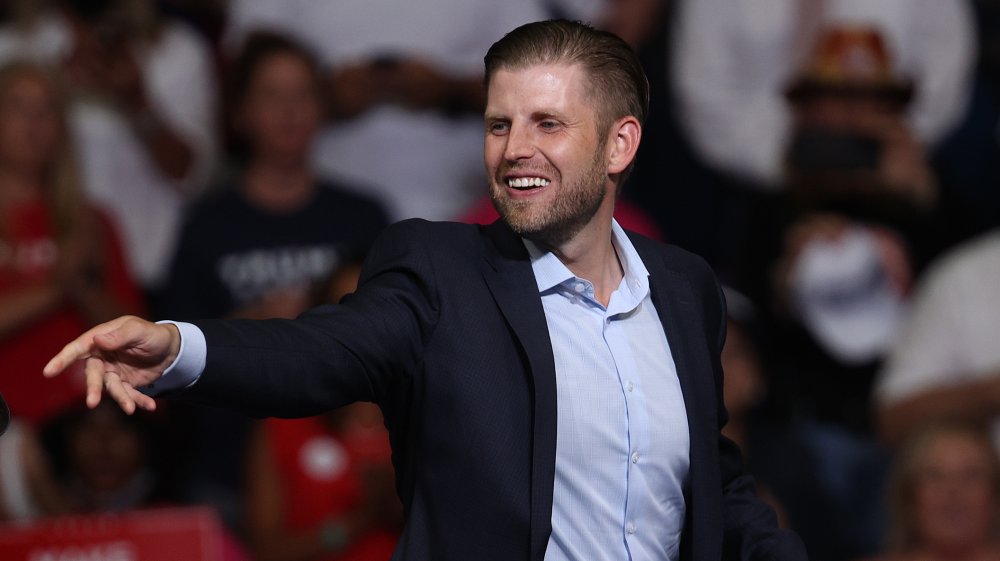 Win Mcnamee/Getty Images
With the November 2020 election right around the corner, there's no shortage of spotlight being shed on the candidates who'll be on the ticket. Not only is the public scrutinizing President Donald Trump and Democratic contender Joe Biden, but this added attention is also bringing into question the affairs of their finances, family relationships, and friendships. 
Perhaps as a part of those probes, New York Attorney General Letitia James is suing Trump Organization and Donald's son, Eric Trump, according to an August 2020 report from Bloomberg. There was initially an air of secrecy around the topic, with the full complaint not immediately available. The outlet reported that the attorney general's office "has not concluded its investigation and has not reached any determination regarding whether the facts identified to date establish violations of any applicable laws." 
Because of this unfinished business and the potential for the sensitive information to cause harm to reputations or the investigation itself, much of the details of the case have been sealed. But here's what we do know about why Eric and his father's organization are being sued. 
Eric Trump refused to testify in an investigation of the Trump Organization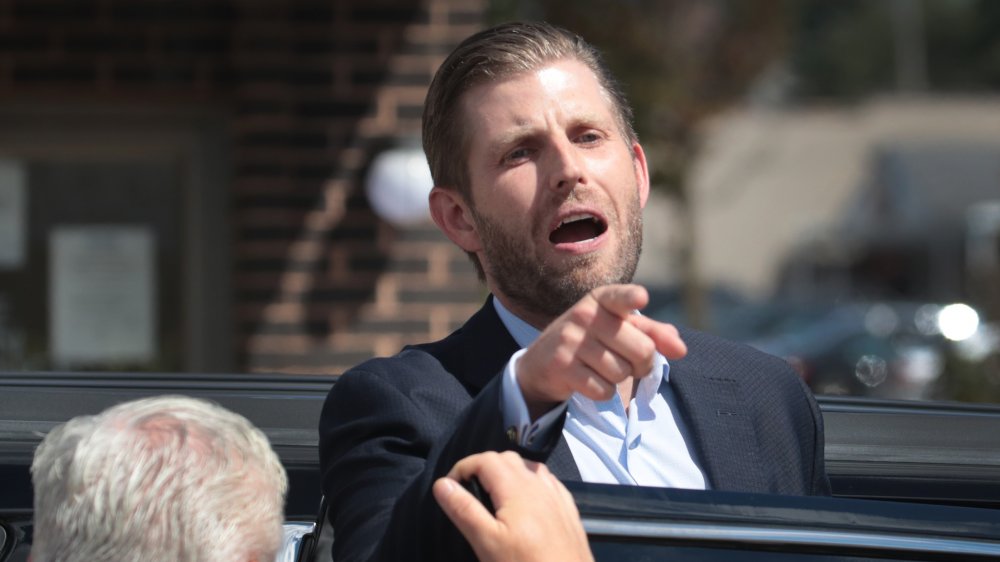 Scott Olson/Getty Images
According to some unsealed documents reported on by Politico, Attorney General Letitia "Tish" James is suing to force Eric Trump to testify as part of a state investigation about Trump Organization's properties. The Trump Organization, of which Eric is executive vice president, allegedly withheld or redacted "thousands of responsive, non-privileged documents" that were needed as part of an effort to estimate its properties' values. Eric was also scheduled to testify in July 2020, but reportedly changed his mind leading up to the day. 
On one hand, the Trump Organization claims it is exercising its right "afforded to every individual under the Constitution," per Politico. On the other side, New York's attorney general says the organization has intentionally prevented the investigation from moving forward. The investigation is looking into four properties in particular: Seven Springs Estate in Westchester County, N.Y.; the Trump International Hotel and Tower in Chicago; 40 Wall Street in New York City; and the Trump National Golf Club in Los Angeles.
What exactly triggered the lawsuit from New York's attorney general?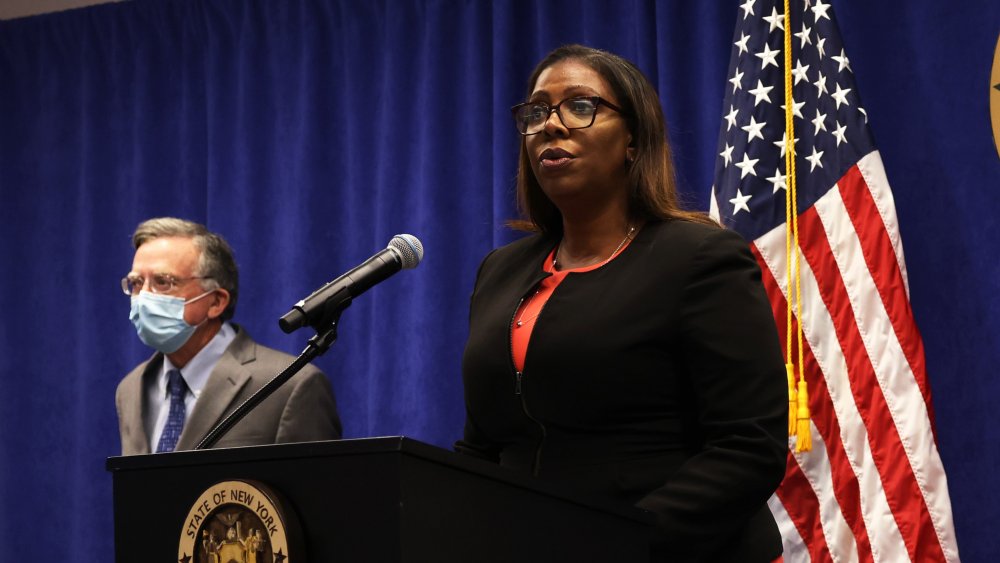 Michael M. Santiago/Getty Images
According to Politico, the probe was sparked by claims made to Congress by Michael Cohen, the president's former personal attorney and right-hand man. Cohen claimed Donald Trump exaggerated his assets on financial statements to receive better loans and insurance policies, and then devalued them to pay less in taxes.
"For months, the Trump Organization has made baseless claims in an effort to shield evidence from a lawful investigation into its financial dealings. They have stalled, withheld documents, and instructed witnesses, including Eric Trump, to refuse to answer questions under oath," Attorney General Letitia James said (via Politico). "These questions will be answered and the truth will be uncovered, because no one is above the law."
As for the Trumps' side, the organization's lawyer told Politico, "This is simply a discovery dispute over documents and the like... As the motion papers clearly state, the NYAG has made no determination that anything was improper or that any action is forthcoming. We will respond to this motion as appropriate." We'll all just have to wait and see what happens from here.