Details You Didn't Know About Melania Trump's Parents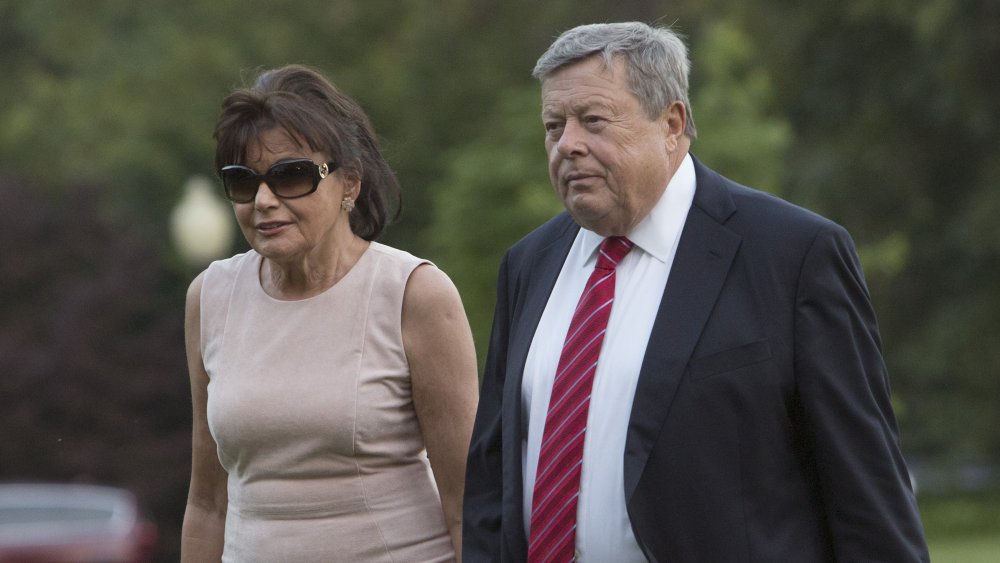 Pool/Getty Images
First lady Melania Trump earned a standing ovation for her 2020 RNC Speech on Aug. 25, 2020, with her husband, President Donald Trump, looking on proudly as his wife took center stage in the White House's Rose Garden. Also present that night were two people frequently photographed but not well-known, the first lady's parents: Viktor and Amalija Knavs. Melania graciously acknowledged them, stating, per CNN, "I want to take the moment to thank my mother and father for all that they have done for our family. It is because of you that I am standing here today." It was a rare moment for Melania, who often avoids the spotlight or any discussion of her personal life altogether.
Considering how secretive Melania seems, it's arguably no surprise that she guards her family's privacy as fiercely as she does her own. When asked in 2016 about a son Viktor reportedly fathered in 1965, before he met Amalija, the notoriously tight-lipped Melania told GQ, "My father is a private individual. Please respect his privacy."
The Slovenian-born Knavs also made headlines in 2018 when they became U.S. citizens via green cards sponsored by their daughter, per the BBC. The move received some criticism because Trump has been vocal against the type of "chain immigration" his in-laws benefitted. Since then, they've been near-permanent, albeit quiet, fixtures in the White House. 
Want to know more about Melania's parents? Here's everything you didn't know about the pair. 
Inside Amalija and Viktor Knavs' life in Slovenia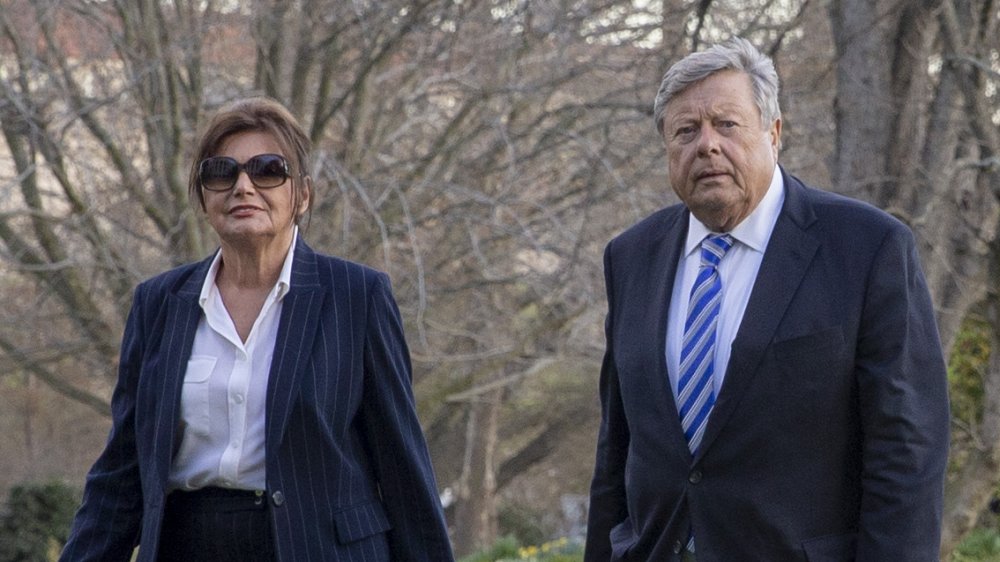 Pool/Getty Images
Although Melania Trump's childhood was modest compared to her current setup, it was actually quite lavish by contemporary Slovenian standards, according to GQ. Amalija worked at a factory making children's clothing, while Viktor was a chauffeur for the mayor of their small town. Viktor eventually took a position as a car salesman, and the couple even had enough disposable income to treat their daughters to frequent European vacations, which might have inspired Melania's love of languages. Today she is reportedly fluent in five languages, including French, Italian, and German, per The Sun.
It's also interesting to note that Viktor was a member of the Communist Party, according to The New York Times. The Daily Mail speculated Viktor's membership helped the Knavs secure jobs and access material luxuries not available to most. However, this hasn't been confirmed.
Despite the Knavs' comfortable life, Viktor and Amalija still dreamed of moving to America. And In her 2020 RNC speech, Melania noted her parents' dedication to providing a good upbringing for their children. As Melania told the crowd, they worked hard to ensure their family could leave Slovenia and "prosper in America." Of course, her parents were beaming from the second row of the Rose Garden as she complimented them. A far cry from Slovenia, indeed.
Melania Trump's parents have a tight bond with Barron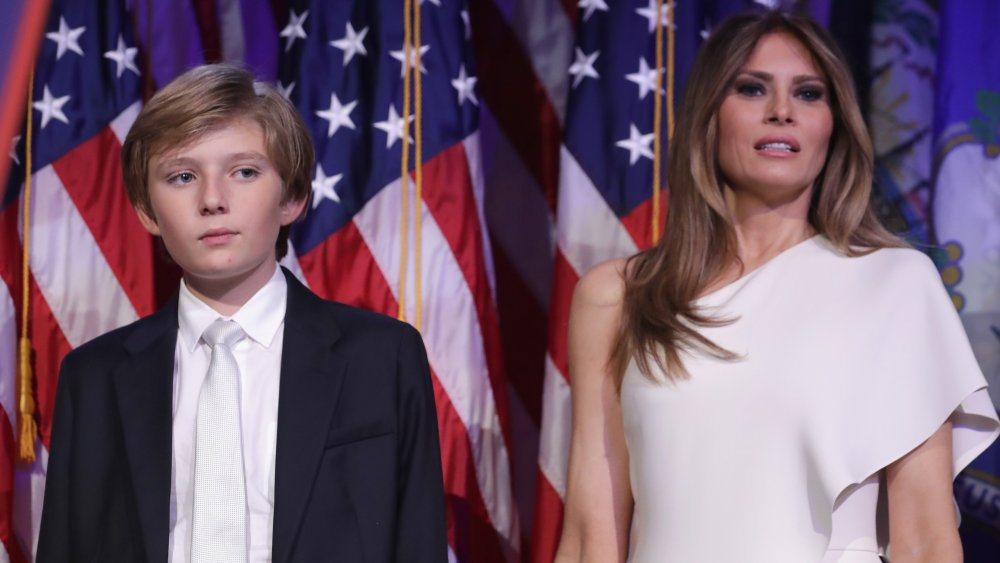 Chip Somodevilla/Getty Images
Melania Trump is reportedly very close to her parents, Viktor and Amalija Knavs. Case in point: The two accompanied the first family when they made their initial move from New York City to the White House in January 2017, and they never really left, according to Town & Country. As it turns out, their continued presence in the East Wing is due in part to their close relationship with Barron Trump. The Daily Mail reported that Amalija cooks traditional Slovenian meals for the child and speaks to him in her native tongue.
Grandparents stepping in to help out a busy first family is nothing new, and, according to Politico, the couple stays in the same suite Michelle Obama's mother, Marion Robinson, occupied when she lived in the White House due to it's proximity to Barron.
Much like their daughter, though, the Knavs don't like to spend all of their time in Washington, D.C. They're also frequent guests at many of their son-in-law's properties, including Mar-a-Lago, Trump Towers, and the Trump National Golf Club in New Jersey, according to The New York Times.
All in all, it sounds like Melania's parents enjoy the same level of privacy she values, so don't expect a tell-all anytime soon.