Ines Knauss: Who Is Melania Trump's Sister You Never Really Hear About?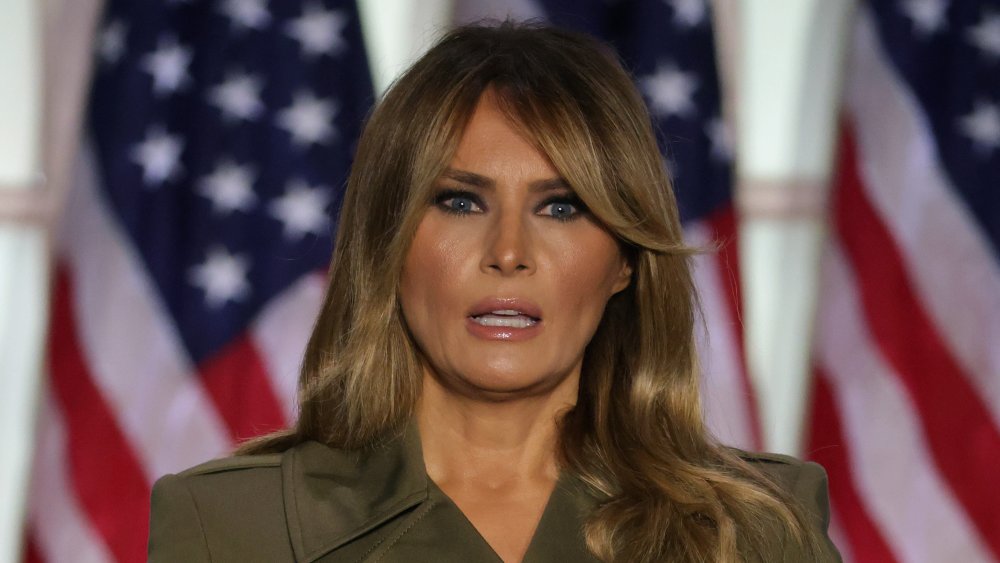 Alex Wong/Getty Images
Despite being the first lady of the United States of America, Melania Trump has managed to live a pretty private life. Sure, she makes speeches sometimes on her husband's behalf and everyone knows that she's a former model and the mother to Barron Trump, but that's about it for the majority of Americans. Like, did you even know that Melania has a sister, Ines Knauss, that she's actually really, really close to?
Melania keeps her family very private — her Wikipedia page doesn't even mention her sister or her brother Denis Cigelnjak. But that doesn't mean she's not important to the FLOTUS. In fact, Town and Country reports that her relationship with her sister might have even been the real reason that Melania didn't move to Washington, D.C. right away following the election, and not that she was just waiting for Barron to finish out the school year. The two sisters are apparently that connected to each other. Here's what else we know about the secretive sibling.
Melania Trump and her sister are 'very close'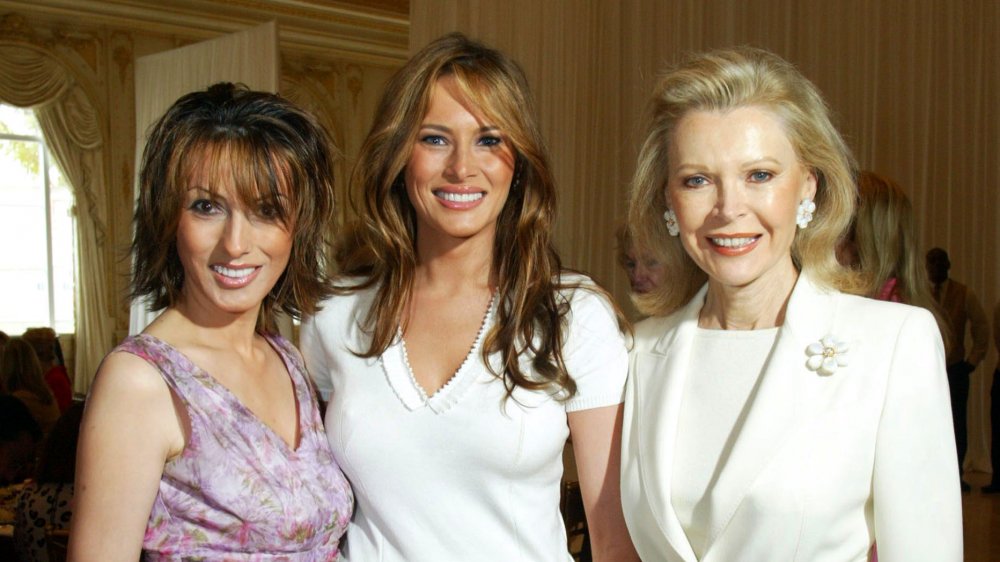 Capehart/Getty Images
Melania Trump's sister Ines Knauss followed Melania to Milan during her modeling career and eventually landed in New York City with her. As of 2017, Knauss lived in Manhattan in the same Trump building on Park Ave. that Jared Kushner and Ivanka Trump lived in before moving to Washington, D.C., per the New York Post. Apparently Knauss is an artist and Melania shared some of her work before. It's unclear if the Facebook and Instagram accounts under Knauss' name are actually her, but if they are, she often posts throwback pics of her and Melania and even pics of Barron. There are also shots of her sister's old modeling campaigns.
Palm Beach philanthropist Audrey Gruss, who met Knauss at a fundraiser for the Boys' Club of New York at the Trumps' Mar-a-Lago ­estate in 2005, told the New York Post, "They are very close. She struck me as a lovely person, and extremely creative." According to the outlet, Knauss wanted to break into fashion design while Melania broke into modeling, but she had trouble getting into the industry.
Still, she's a very dedicated and protective sister, per the Post's sources, going as far as to help silence Melania's ex-boyfriends from Slovenia when they wanted to publish tell-all books. She was also Melania's maid of honor at her 2005 wedding to Donald Trump. It's unclear what Knauss thinks of her brother-in-law, but as time goes on, maybe people will learn more about her.