The Truth About Diane Keaton And Keanu Reeves' Relationship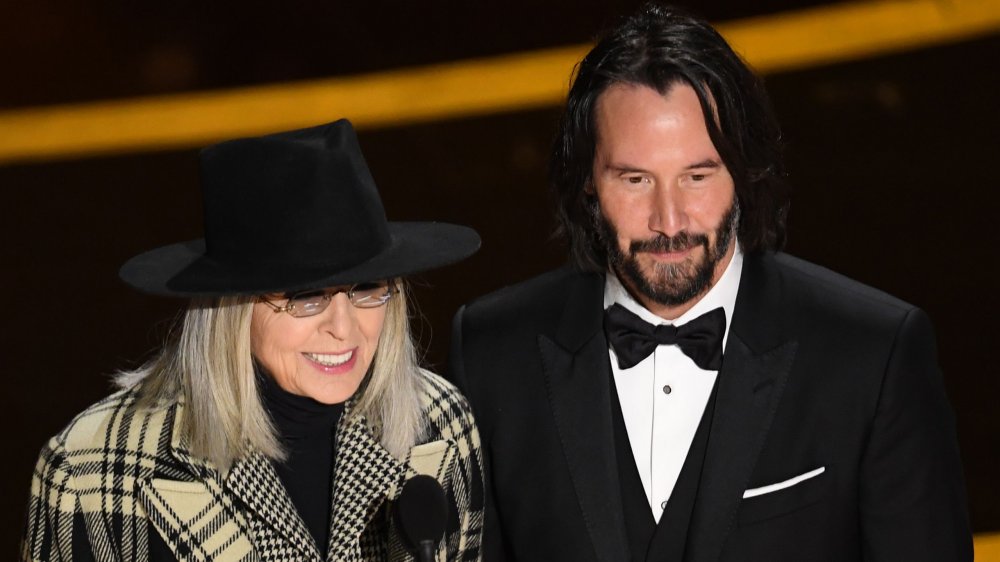 Kevin Winter/Getty Images
A major highlight of the 2020 Academy Awards was watching Keanu Reeves and Diane Keaton reunite as they presented the Oscar for Best Original Screenplay. The two actors staged a mini-reunion for the 2003 movie Something's Gotta Give, delivering accolades to each other while talking about Nancy Meyers' screenplay. Keaton was nominated for Best Actress for her role opposite Reeves and Jack Nicholson. 
Keaton and Reeves complimented each other how amazing they were in the film, with Reeves applauding the Annie Hall actress. When Reeves went on to say, "It was amazing! Good times! You and Jack!" Keaton became less jovial and replied, "Oh, well, I wouldn't go that far." Meyers took a screenshot of Reeves and Keaton from the telecast and posted it on her Instagram feed. The director's caption was a clever nod to the ending of Something's Gotta Give. "Whoa. Maybe they did end up together," Meyers posted. 
The moment reminded viewers that Keaton had rumored love affairs with Nicholson and Reeves. It seems as though the rumored romance with Reeves ended on good terms, but possibly not the one with Nicholson. Let's revisit the link between Keaton and Reeves and dive in to how things are between them now.
For Diane Keaton and Keanu Reeves, life reportedly imitated art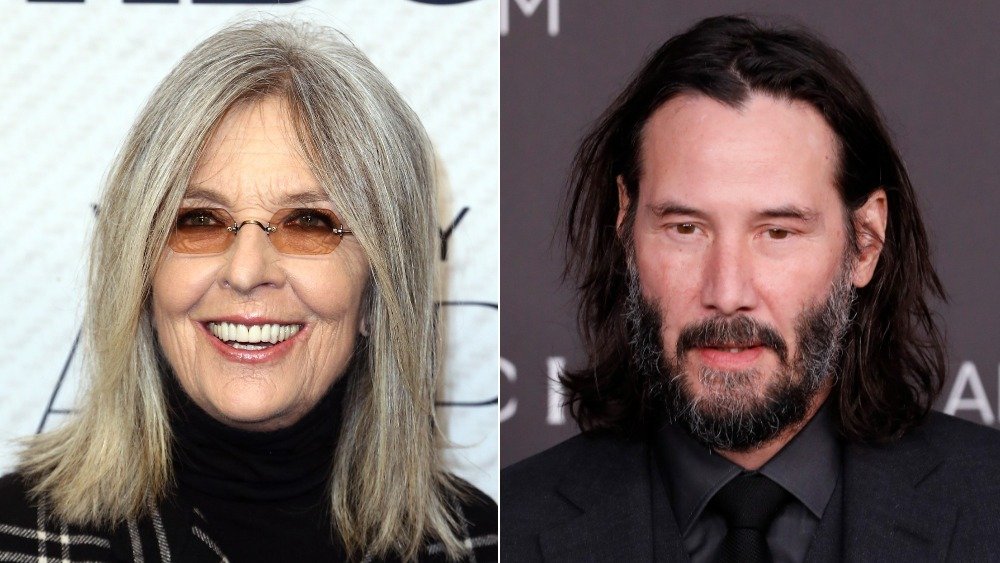 Tommaso Boddi, Taylor Hill/Getty Images
On screen, Keanu Reeves and Diane Keaton played a couple in 2003's Something's Gotta Give. Keaton played Erica Barry, a New York playwright who was being courted by Harry Sanborn (Jack Nicholson), a music executive who was also a lothario. When Sanborn suffers a heartache, he is treated by cardiologist Julian Mercer (Reeves). When Sanborn breaks Barry's heart, she finds love with Mercer.
While Reeves and Keaton had a romantic link in the film, they didn't begin their rumored romance until two years after the film was released. In 2005, the Daily Mail reported that Reeves had dumped then-girlfriend and The Lake House co-star Lynn Collins for Keaton. Reeves and Keaton had not confirmed their relationship, although many have tried to get them to cough up the goods. When The New York Times asked Keaton about it, the reporter wrote that The Godfather actor gave "a disbelieving yelp." In 2006, Oprah Winfrey asked Keaton about the leading men with whom she starred, Keaton said about Reeves, "I'm going to marry him. He likes an older woman."
Keaton, however, admitted in 2019 she has been single for a long time. "Let's just get that straight. That one's important. I haven't been on a date in, I would say, 35 years," she told InStyle. Nevertheless, her friendly banter with Reeves continues. Right after their Oscars appearance, Keaton inserted herself in a fight scene from John Wick: Chapter 3 – Parabellum in an Instagram post. It's nice to see friends enjoy a laugh.