Diane Keaton Never Got Married. This Is The Reason Why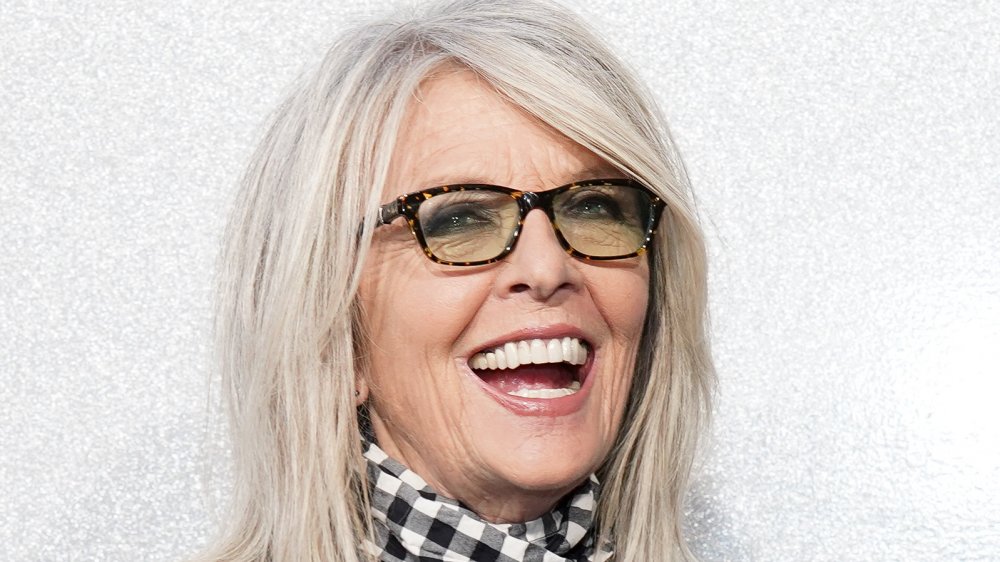 Rachel Luna/Getty Images
While actress Diane Keaton has been paired with some great leading men on-screen — Sam Shepard, Steve Martin and Jack Nicholson come to mind — the Annie Hall star has never been married in real life. As someone who often portrays successful, career-oriented women on film, it seems the actress' life is an instance of life imitating art, as Keaton once told People she wasn't built to a wife.
"I think that I'm strange," Keaton told the outlet in May 2019. "I don't know anything, and I haven't learned. Getting older hasn't made me wiser ... and I think I'm the only one in my generation and maybe before who has been a single woman all her life." Keaton added that she thinks there's "something missing in [her]" and that she lacks the "nurturing" tendency husbands require. "I don't think it would have been a good idea for me to have married, and I'm really glad I didn't," she noted, "and I'm sure they're happy about it, too."
But this mindset isn't something the self-proclaimed "odd ball" established over time. In fact, the actress knew from an early age that marriage likely wouldn't be part of her life's story. "I remember one day in high school, this guy came up to me and said, 'One day you're going to make a good wife.'" she said. "And I thought, 'I don't want to be a wife. No.'" 
That being said, she did come incredibly close to saying "I do" to her Godfather co-star Al Pacino.
Diane Keaton gave Al Pacino an ultimatum — marriage or bust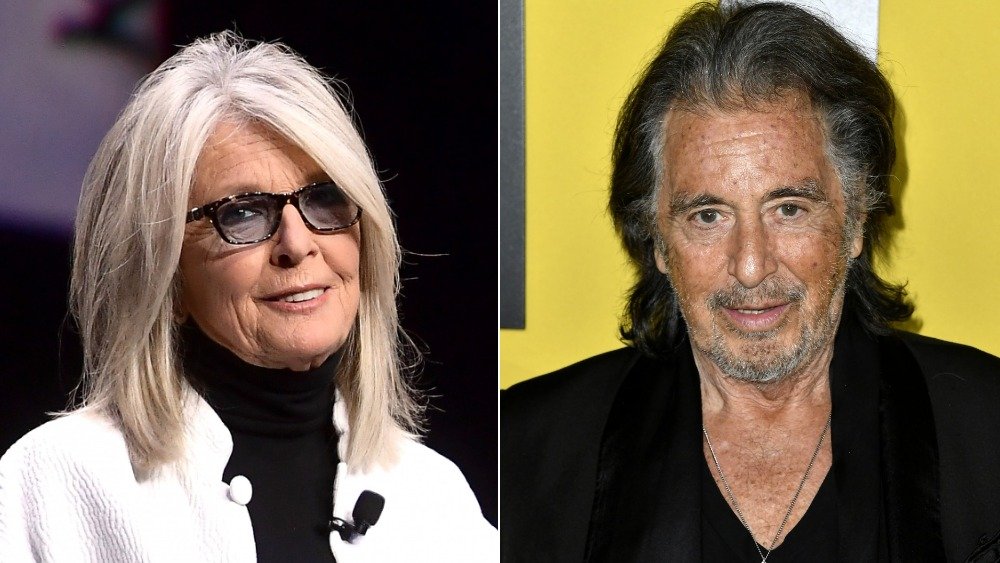 Matt Winkelmeyer, Frazer Harrison/Getty Images
Like many celebrity couples, Diane Keaton and Al Pacino met on set — the set of 1972's The Godfather, to be exact. Both relatively unknown at the time, the pair's on-screen chemistry blossomed behind the scenes, too. As she told People, Keaton was "mad" for Pacino from the start. "Charming, hilarious, a non-stop talker. There was an aspect of him that was like a lost orphan, like this kind of crazy idiot savant. And oh, gorgeous!"
Yet, while Pacino's been known to gush about Keaton to this day — when Keaton received the American Film Institute's Lifetime Achievement Award in 2017, the actor reminisced about their time together and ended his speech with "I love you forever" — the couple called it quits when he wouldn't commit to marriage. Keaton had given the actor an ultimatum that sparked their split. "I worked hard on that one," Keaton admitted. "I went about it in not a perfect way." But, as she told People, never getting married wasn't "the worst tragedy."
"... [H]e was even less inclined to be realistic than me," she said." And I was on the cusp of being very old. So that poor guy. I don't think he was really that interested." She added: "And I don't think a long-term happy marriage would be easy for him." Pacino never married either, but both parties of this former power couple went on to become parents, as he welcomed three biological children and Keaton adopted two kids after 50.
Diane Keaton's father's death inspired her to adopt after age 50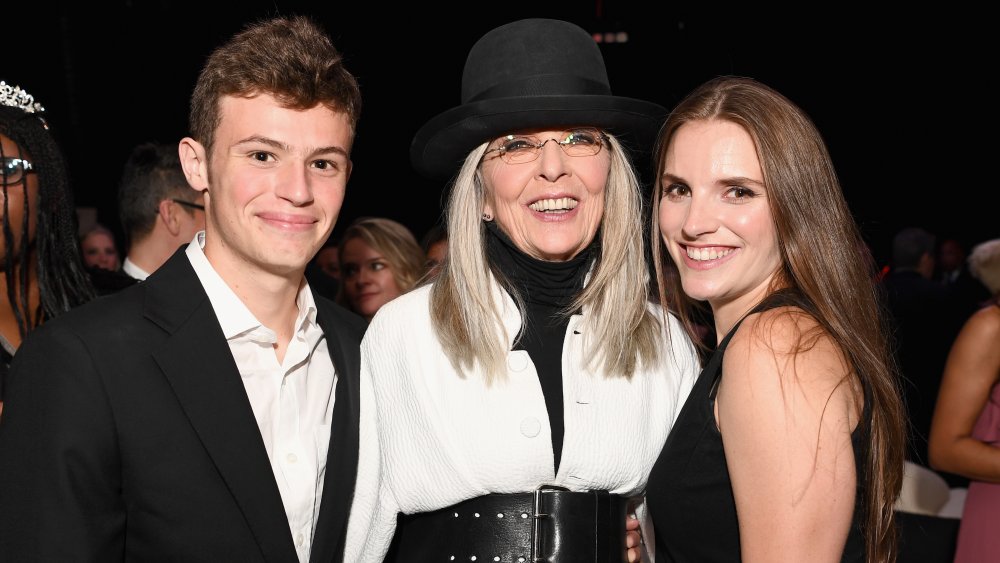 Emma Mcintyre/Getty Images
Although actress Diane Keaton never married and she hasn't dated in 35 years, the Baby Boom star was inspired to embark upon motherhood when her father passed away, per Esme. Thus, Keaton adopted daughter Dexter in 1996 when she was 50 and, in 2001, Keaton welcomed son Duke.
"My life went a certain way and suddenly I was 50 with no purpose and I wanted a family," Keaton told Ladies' Home Journal in 2012 (via USA Today). "In some ways my children are lucky because I'm much less self-involved now. But they know they have this older parent, and that must be odd for them." 
In a 2003 interview, Keaton told Film Monthly that motherhood "completely changed" her. "It's just about like the most completely humbling experience that I've ever had," Keaton said. "I think that it puts you in your place because it really forces you to address the issues that you claim to believe in and if you can't stand up to those principles when you're raising a child, forget it."
And, while Keaton might occasionally regret her single parent status, she does not regret embracing the love that comes with motherhood. "I'm sorry, but it's better than any of your fantasies about love ... it is love," she wrote in her memoir Then Again (via the Daily Mail). "That's the best thing." After all, there's no age limit when it comes to love — especially that of a mother.