Shia LaBeouf Opens Up About Drinking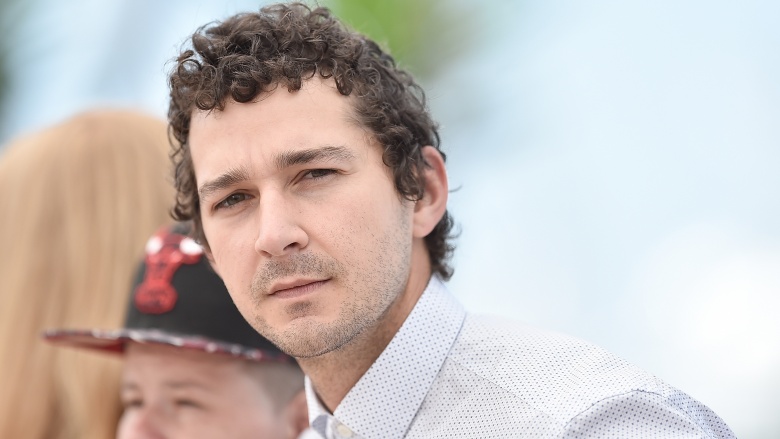 Getty Images
Shia LaBeouf is coming clean about his drinking, his career missteps, and his messy personal life, but he admits all of his scandals have helped make him the person and the actor that he is today.
Addressing his plagiarism scandal, in which LaBeouf was accused of copying an idea for a 2013 short film from a Daniel Clowes cartoon, the actor was candid and contrite. "It's straight theft, dude," he told Variety. "I just took the dude's idea and made a movie. I truly f**ked up and apologized."
His copious and dangerous drinking, however, was at the root of most of LaBeouf's follies. "That s**t almost f**ked up my life. I got a Napoleonic complex," he admitted to Variety. "I start drinking and I feel smaller than I am, and I get louder than I should. It's just not for me, dude." He added, "I never knew how to drink. I never liked to drink, but I knew you had to drink. It was a weird post-modern fascination with the f**k-ups. When I met Robert Downey Jr., I was like, 'Man, you got all this f**king texture. How do I do this? How do I build texture?'"
LaBeouf's struggles with substance abuse reportedly started at a young age at home. "There were drugs everywhere—marijuana, cocaine, heroin. [My dad] gave me my first joint when I was probably 11 or 12," he told Variety. The Even Stevens (1999-2003) star said his upbringing made him feel awkward around his Disney peers. "They would invite the Hilary Duffs and Miley Cyruses to go to the Jonas Brothers concert," he said, "and I'd be there with my friends. But we were outsiders. It felt distant."
Still, LaBeouf believes it's all for the best. His professional life and personal life are in better shape now. He's engaged to English actress Mia Goth, with whom he'd gotten into a nearly violent public fight in the past, and he's working again. "I don't think I'd be working with the directors I've been working with if I had not f**ked up a bit," he told Variety. "They wanted a f**king fireball. They wanted a loose cannon. I'm learning how to distill my 'crazy' into something manageable, that I can shape and deliver on the day. [Before] I was an open wound bleeding on everything."