Why Ivanka Trump's RNC Speech Has The Internet Buzzing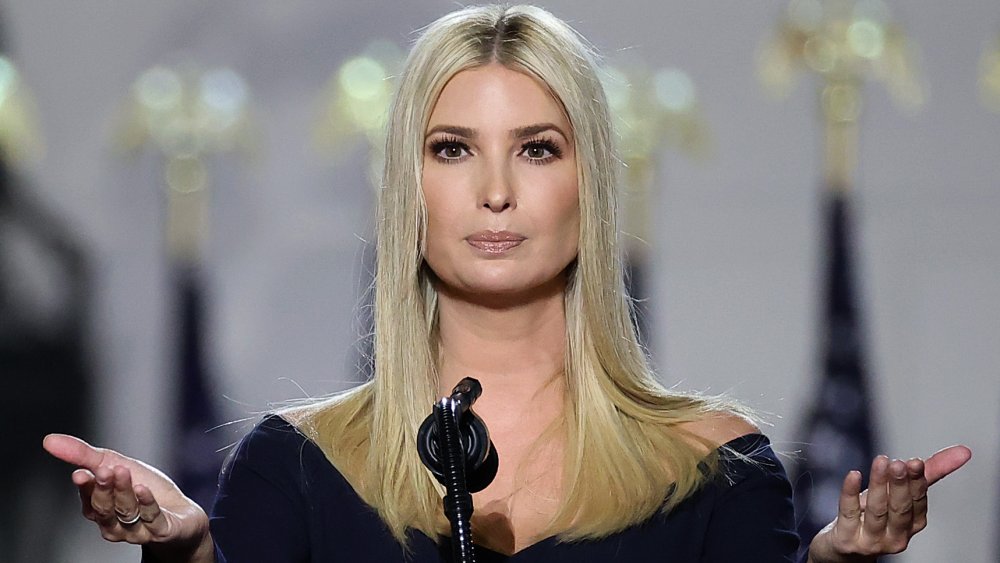 Chip Somodevilla/Getty Images
President Donald Trump's eldest daughter, Ivanka Trump, took to the White House's South Lawn on Aug. 27, 2020, to endorse her father's re-election campaign. Referring to herself as "the proud daughter of the people's president," according to The New York Times, Ivanka complimented the president for being a "man with strong convictions." Although many might argue otherwise, one thing was clear — Twitter had a field day with Ivanka's speech. However, unlike her father's wife, Melania Trump, her dress wasn't what had people talking. 
As some users pointed out on social media, there's a growing suspicion that Ivanka has big ambitions for herself after Trump eventually leaves the White House. We won't reveal the theory just yet, but let's just say some people believe they've found compelling evidence in Ivanka's Republican National Convention (RNC) speech to back it up. Intrigued yet? Here's why Ivanka Trump's RNC speech has the internet buzzing.
Is Ivanka Trump plotting a bid for president?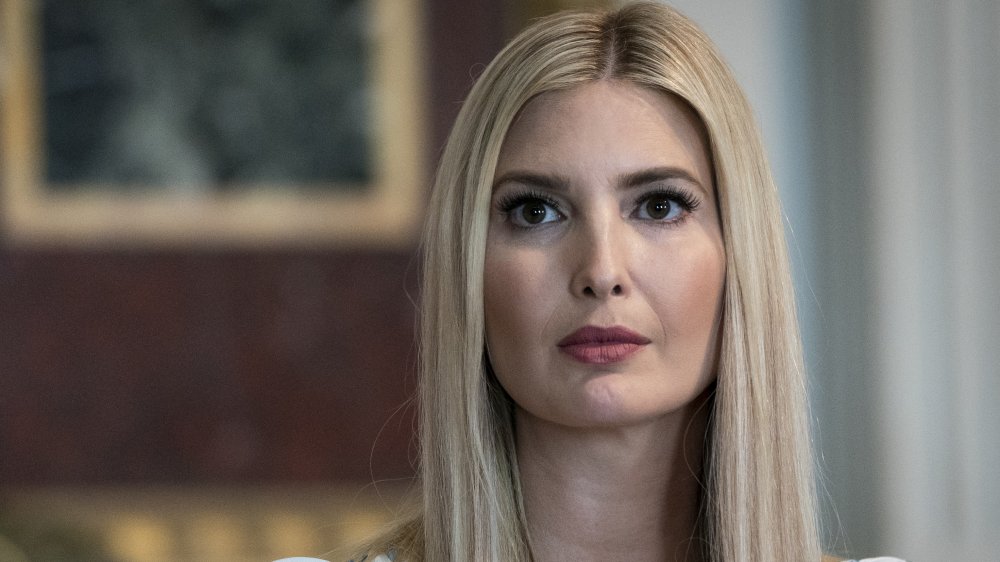 Drew Angerer/Getty Images
White House correspondent for The New York Times, Maggie Haberman, took to Twitter during Ivanka Trump's RNC speech to tout a very compelling theory. "Ivanka Trump's speech repeatedly frames some of the president's accomplishments as shared efforts by the two of them," Haberman wrote. "There is a wide belief she may attempt to run for president at some point."
It's true that Ivanka — a senior advisor to the president — did mention how she has worked closely alongside her dad. "To protect the most vulnerable among us, I've worked alongside the president as he signed into law nine pieces of legislation to combat the evil of human trafficking," she said during the message, according to ABC News. In another portion of the address, she noted about COVID-19, "I've been with my father and seen the pain in his eyes when he receives updates on the lives that have been stolen by this plague. I have witnessed him make some of the most difficult decisions of his life."
Many people agreed with Haberman's tweet, as one commenter penned, "Ivanka trump is going to try to run for president one day, mark my words." Someone else said, "I can see Ivanka as our first female president easily."
It's unclear what Ivanka's intentions are, although it's obvious people are very interested to see her next move.