This Is Why Redmond O'Neal Blames His Struggles On His Parents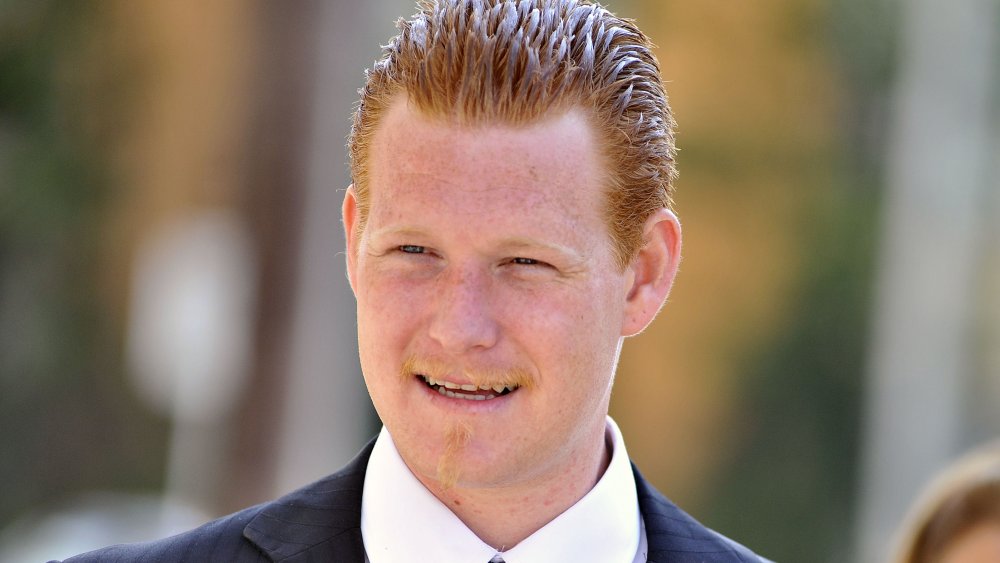 Toby Canham/Getty Images
Redmond O'Neal is the only child of the 1970s Hollywood It couple, Farrah Fawcett and Ryan O'Neal. Fawcett became a household name for her role in Charlie's Angels as a blonde bombshell, while Ryan became iconic for his role in the 1970 film Love Story and his ongoing role in Peyton Place.
While Fawcett and Ryan lived a life as A-listers, their son has had a vastly different life, one made turbulent by mental health struggles and addiction. While Redmond has worked as a voice actor, it's his struggles that have made headlines. In May 2018, Redmond was arrested on attempted murder charges, according to Radar Online. The outlet pointed out that he "has been diagnosed with schizophrenia and antisocial personality disorder," in addition to substance abuse and alcoholism.
After assessment, Redmond was deemed "incompetent to stand trial" in October 2019, according to an earlier report by Radar Online, and he was reportedly transferred from jail to a mental state hospital later that same year. The later report from Radar Online, published in January 2020, noted Redmond faces "six felony counts, including attempted murder, second-degree robbery, making criminal threats and other special allegations" and could face "a possible maximum sentence of 22 years in state prison if convicted of the charges."
When Redmond had the chance to speak out about his troubles, the famous son blamed his struggles on his parents. Here's what he had to say.
Redmond O'Neal said he was 'embarrassed' of who his parents were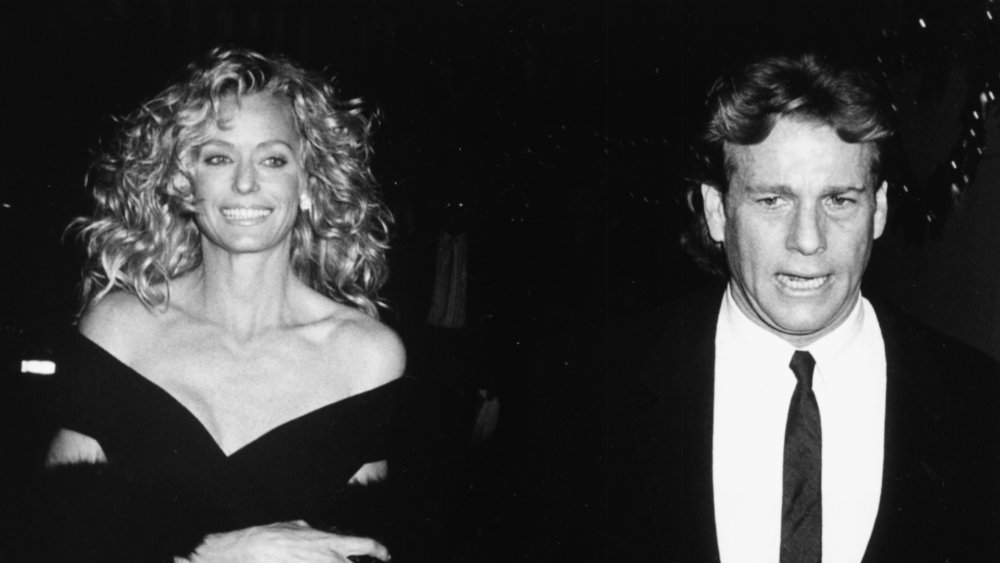 Kevin Winter/Getty Images
Redmond O'Neal — son to Hollywood stars Farrah Fawcett and Ryan O'Neal — spoke about his parents' impact on his troubled life. In an interview with Radar Online from jail in May 2018, Redmond said, "It's not the drugs that have been a problem, it's the psychological trauma of my entire life — my whole life experiences have affected me the most."
"Fighting with my father, being kicked out and living on the streets, going to jail, being put in a psychiatric ward, being embarrassed all the time, just because of who my parents are," Redmond claimed. Redmond also specifically addressed the level of fame he was faced with because of his A-list parents: "The pressure that came with that set off a time-bomb in my head. I never asked for any of this, I never wanted any attention."
Fawcett passed away on June 25, 2009 after a battle with cancer, according to the New York Times, but Redmond's father is still alive and has spoken out about his son's behavior. Let's take a look at Ryan's tough-love reaction.
Ryan O'Neal claimed his son has been in 13 rehabs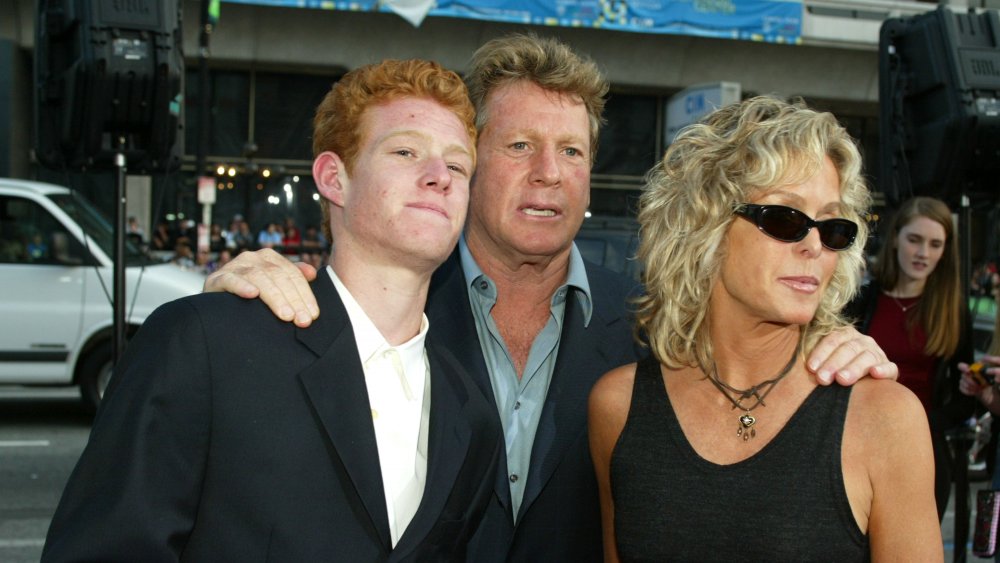 Kevin Winter/Getty Images
Ryan O'Neal, father to Redmond O'Neal, spoke out about his son's struggles. In fact, the whole family, including Farrah Fawcett before her death, struggled. In 2009, Vanity Fair reported Fawcett and Ryan's careers "were tarnished by drugs, infidelity, and family pathology." The outlet added that Fawcett displayed erratic behavior in public throughout her later life, enough to make people wonder if she had "substance-abuse" issues. According to the New York Times, Fawcett's later erratic behavior "negated much of the respect she had earned as an actress." O'Neal himself addressed this, telling VF, "If [Fawcett] drank, she got a little crazy—mean."
But Ryan was part of the problem, too. His eldest son, Griffin O'Neal, whom he had by a previous relationship, spoke about his father's history with substance abuse: "This man was under the influence the whole freaking time," per Vanity Fair. It seemed Ryan became aware of the family's impact on Redmond's struggles and pointed out that Fawcett tried to help him by putting him in a behavior-modification program for 18 months.
Ryan spoke openly about his son to Vanity Fair, saying Redmond's life was "terrible" and "he's been in 13 rehabs." He continued, "[Redmond] has addictions he can't control; he goes to sleep in his food. This is not a privileged guy. He never had any money; he never had a car... He got arrested in prison with heroin in his pocket! So many arrests, the poor, stupid boy!"
If you or someone you know is struggling with substance abuse and mental health, please contact SAMHSA's 24-hour National Helpline at 1-800-662-HELP (4357).