The Renovation Island Star Fans Just Can't Stand
HGTV's Renovation Island could bring us the network's next big power couple in contractor Bryan Baeumler and designer Sarah Baeumler, who fans have loved watching renovate not a house, but an entire resort. But there's a glaring difference between them, and say, Fixer Upper's Chip and Joanna Gaines — some people can't quite handle one of the Baeumlers. 
Premiering in June 2020, Renovation Island sees the couple and their four children move to the Bahamas and undertake a massive renovation project, namely a full island resort. With a fast-paced schedule and, per HGTV, "a world-class island oasis complete with 18 luxurious hotel rooms," "22 oceanfront villas," a bar, a restaurant, and more... what's not to like? Apparently something... or someone. 
Renovation Island is actually already a hit, first debuting in 2019 in Canada under the name Island of Bryan and becoming the network's highest-rated show in 10 years, according to a press release. Wow! And we're getting even more Baeumler action, since according to Deadline, the prequel Renovation Inc., which also aired in Canada, is coming to the U.S. in August 2020.
"It's been so exciting for Sarah and me to share our adventures in The Bahamas with HGTV fans on 'Renovation Island,'" Bryan said in a statement. "Now, we're even more excited to go back in time and show you what we were up to before moving to the island." We're excited too. But unfortunately, some fans want to renovate... Sarah's personality. Keep reading to see why.
Apparently, fans find designer Sarah Baeumler to be 'whiny'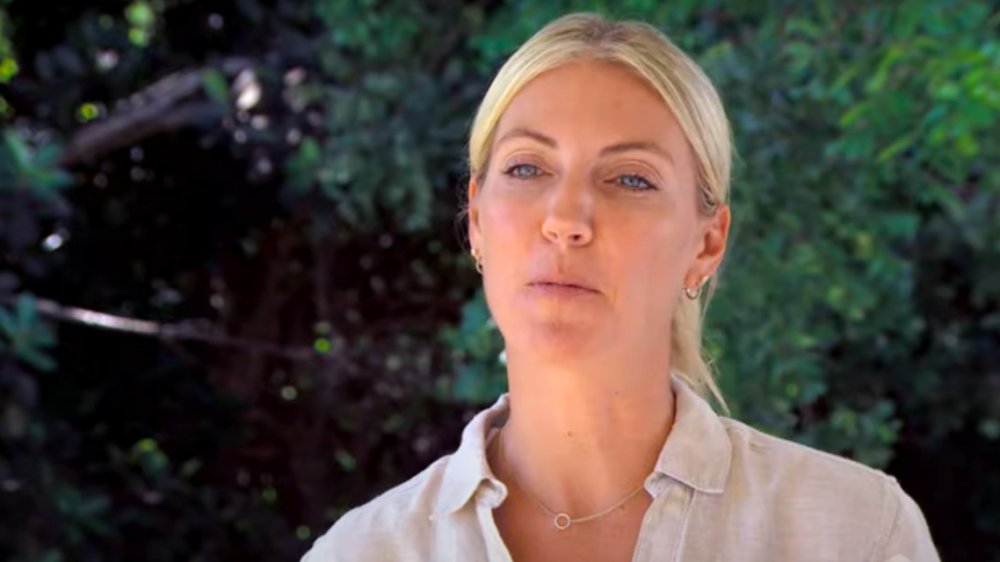 Renovation Island co-star Sarah Baeumler is rubbing some fans the wrong way. Viewers are finding the designer and mom's stylistic choices, as well as her general demeanor as she clashes with her husband, slightly miffing. "Sarah on renovation island is annoying. She thinks she is always right. Oh the drama! Will not watch their new show coming up. Her whiny voice is more than I can take," one Twitter user wrote.
Another fan took issue with the way she refers to the workers on the hit HGTV show. "I'm enjoying Renovation Island, but it's really annoying the way Sarah keeps insinuating that Bahamanians [sic] are not as capable of doing high quality work as their white employees," that person said. One defender, however, tweeted that the star is just doing her job. "Yep, it IS all about her and what she wants," they wrote. "She is the designer, and a darned good one. It should be all about what she wants if the resort is going to draw the clientele they are after..."
That being said, the couple has gotten the once-shuttered resort, which they reportedly paid $2 million for (per People), back open again at $385 a night minimum. "People told us it couldn't be done, but this project checked all the boxes for us. The kids love to travel, and we're always seeking adventure," Bryan Baeumler told the magazine. Scrutiny from fans aside, we're excited for more of the Baeumlers!