Why Adele's Latest Photo Is Causing A Controversy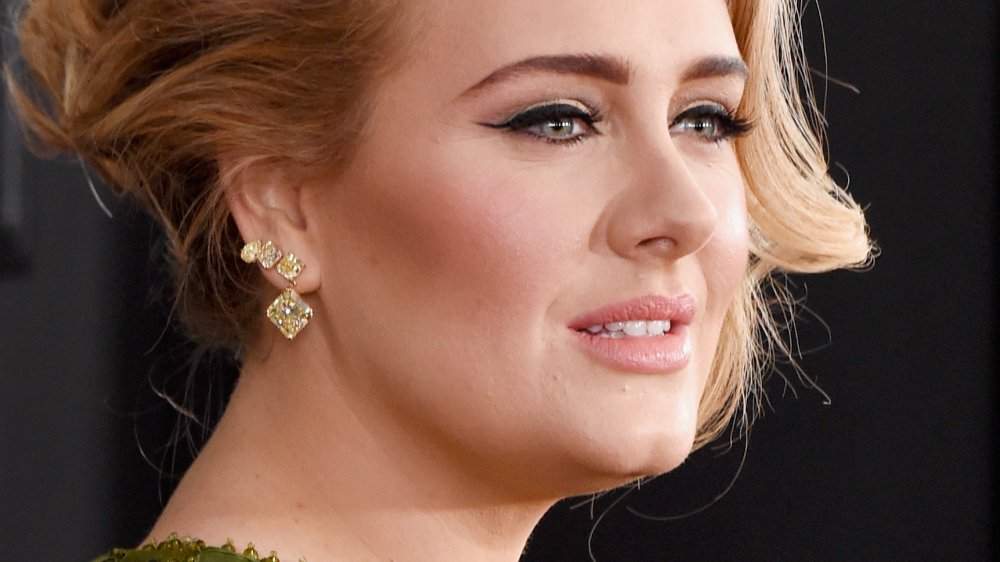 Frazer Harrison/Getty Images
Summer 2020 has been eventful for many celebrities, including Adele, who reportedly lost 98 pounds and received a lot of attention for it. The star posted an Instagram pic on May 6th, 2020 as a thank you to "first responders and essential workers" during the coronavirus pandemic — and fans couldn't help but take note of her slimmer figure. Many posted comments supporting the "glow up." Other's weren't so happy though. Some saw her weight loss and the dialogue surrounding it as "fatphobic," especially because Adele had long been seen as a leader in the body positivity movement. Eventually, Adele's former personal trainer, Pete Geracimo, got involved and wrote a lengthy caption on Instagram, basically telling everyone to mind their own business. "She did not lose the weight to make others feel bad about themselves," he wrote. Adele has yet to address the weight loss publicly, as of this writing, which is not really surprising considering the Grammy-winner's penchant for privacy. 
So what should have been a good summer for Adele (or as good as summer 2020 can be) took a sharp turn on August 30th when the singer posted a new photo on Instagram, and let's just say fans were not quite so happy this time. But what's the deal? Here's everything you need to know about Adele's latest faux pas.
Is Adele guilty of cultural appropriation?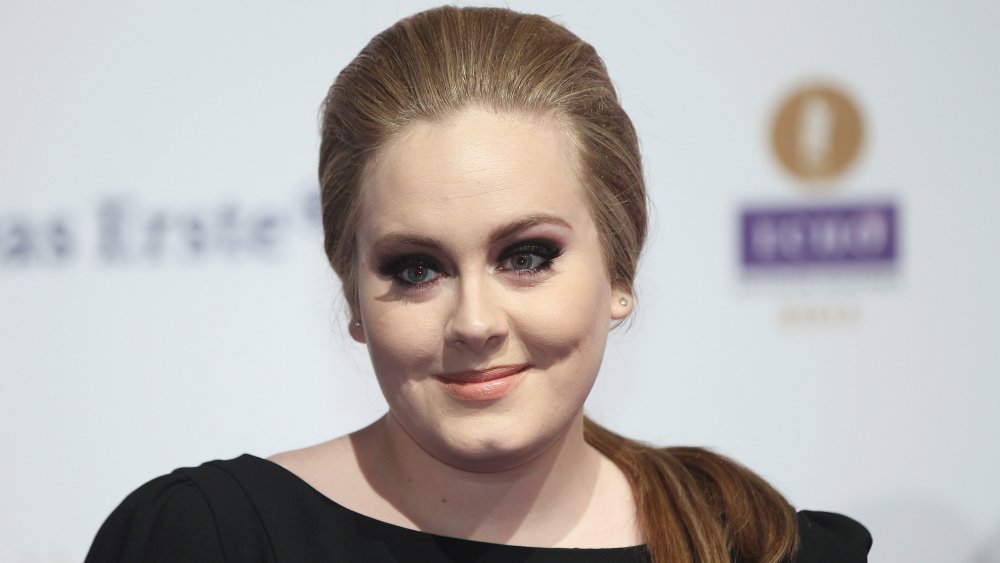 Sean Gallup/Getty Images
People reported that many Londoners planned to attend Notting Hill Carnival, an annual celebration of Caribbean and Black cultures in the U.K., on August 30th, but the in-person celebration was canceled due to precautions related to COVID-19. So to mark the would-be celebration, Adele posted a photo of herself in spandex pants, a Jamaican flag bikini top, and with her hair styled in Bantu knots. "Happy what would be Notting Hill Carnival my beloved London" she added as a caption.
People were quick to call the singer out for cultural appropriation. "So disapointed to see this, especially with everything that's going on. I strongly advise you to educate yourself and check your white privilege," said one particularly disgruntled commenter (via The Loop).
It seems some fans thought Adele's use of Bantu knots, in particular, was taking things a step too far. Bantu knots are a traditional African hairstyle, and though Adele grew up in Tottenham, UK, an area with a heavy Caribbean influence, she is not Black.
Despite the media-reported backlash, the comments on Adele's Instagram post seem to remain a mixed bag. "I'm Jamaican and we are not mad at allllllll love you bad Gyal" said one supporter. "Does she not understand what she's doing? What she's really representing with this?" another commenter asked, while pointing out societal biases against Black hair styles. "I doubt [Adele]'s clueless. And so I have to look at her weird for posting this. Especially now. Like cmon. You can celebrate culture without appropriating it," the commenter continued. 
Alas, as with most internet firefights, this one could rage on for a while. But hey, at least no one is talking about her weight anymore.