Celebs That Have Confessed To Owning A MyPillow
Chip Somodevilla/Getty Images
For about $40, it's rumored that one can experience a great night's sleep with the assistance of inventor and CEO Mike Lindell's famous MyPillow. Per the MyPillow website, these notorious cushions are made of a "patented interlocking fill" that adjusts to the consumer's "exact individual needs." That's a pretty tall order for a pillow, and yet it's made believers out of celebrities, politicians, and commonfolk alike. 
Whether it's because these pillows are just that great, the late-night infomercials are just that believable, or Lindell 's just that effective as spokesperson and salesman has yet to be determined, but Lindell attributes his company's success to "divine intervention" (per CNBC). Regardless, the news outlet noted that Lindell spent $100 million on MyPillow infomercials over a six-year period and, by 2017, he'd sold an estimated 30 million pillows, driving revenue from $100,000 per year to $300 million. That's a lot of pillows!
Certainly, Lindell's rags-to-riches, born-again Christian, ex-addict backstory makes him more relatable to the masses, but how has he managed to capture the hearts and minds of the rich and powerful? And who are the celebs that keep MyPillow in business while simultaneously gifting his company with invaluable press? Some of these names might actually surprise you.
MyPillow found a home in the White House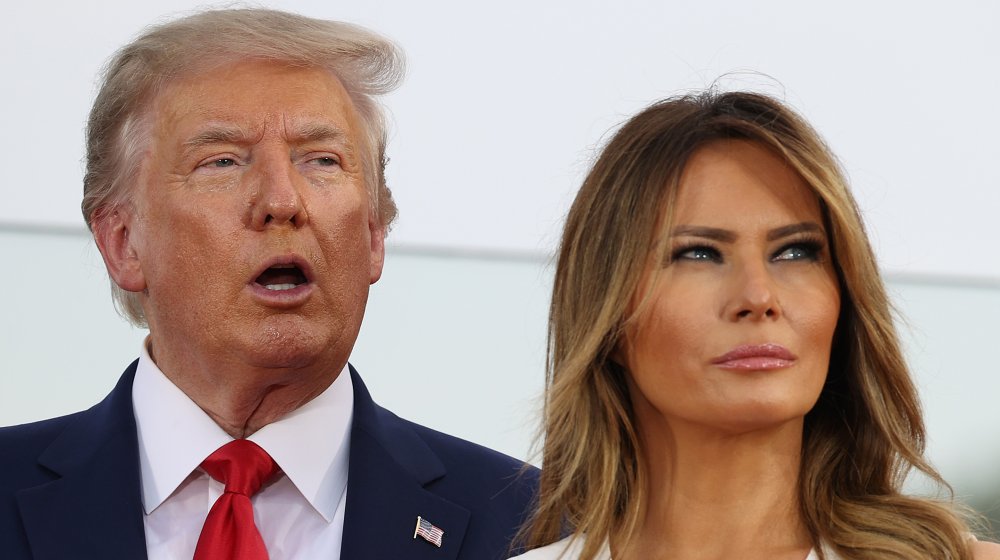 Tasos Katopodis/Getty Images
As reported by the Washington Post, the MyPillow brand loves to showcase celebrity customers on social media, especially Twitter. On Feb. 8, 2012, MyPillow tweeted a picture of actor Neil Patrick Harris with his very own MyPillow. "Neil Patrick Harris is the proud new owner of a MyPillow!" the post read.
As it turns out, Malcolm in the Middle's Frankie Muniz is also a MyPillow fan. In another tweet from February 2012, MyPillow shared a photo of both Lindell and Muniz holding one of the famous pillows while beaming from ear-to-ear. The caption read, "Malcolm in the middle got a pillow!" Even tough-as-nails former professional boxer Sugar Ray Leonard has shown his support for the popular pillow.
But, perhaps the most surprising MyPillow fan is none other than the 45th president of the United States — and the first lady, too. Per the Minneapolis/St. Paul Business Journal, creator Mike Lindell first met President Donald Trump in the summer of 2016 when the two got together to talk business and MyPillow's "Made in America" promise. Both famous businessmen, the two became fast friends and remain quite chummy. Lindell even boasted that both Trump and the first lady really enjoy his pillows. "I got a personal email from him saying he and his wife really liked MyPillow." Sweet dreams, Trumps!