Calvin Harris Talks Taylor Swift Split, Says She Made It Public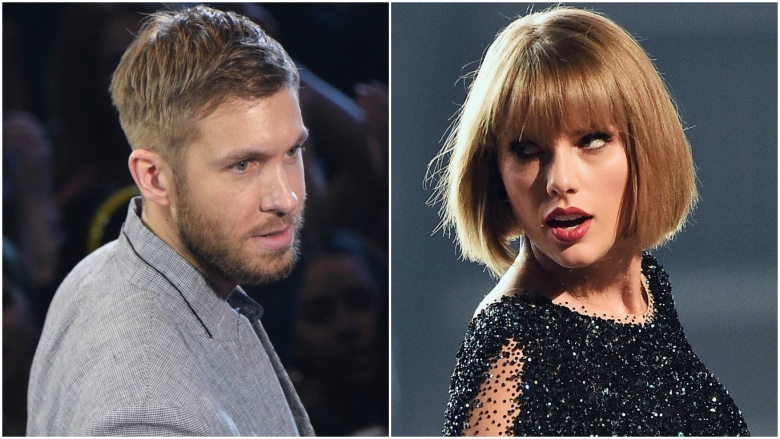 Getty Images
Calvin Harris opened up for the first time about his relationship with Taylor Swift since their messy breakup in June 2016. The DJ told GQ that the split was hard for him to deal with because it was made so public, and he hinted that it was Swift and her camp behind the media manipulation of their romance's bitter end.
"It's very difficult when something I consider so personal plays out very publicly," he said. "The aftermath of the relationship was way more heavily publicized than the relationship itself. When we were together, we were very careful for it not to be a media circus. She respected my feelings in that sense."
Everything seemed amicable post-split until Swift began dating Tom Hiddleston (with whom she broke up this week), then revealed that she wrote Harris' hit song, "This is What You Came For," under the pseudonym Nils Sjoberg. At the time, Harris went on the defensive, tweeting, "I wrote the music, produced the song, arranged it and cut the vocals though. And initially she wanted it kept secret, hence the pseudonym. Hurtful to me at this point that her and her team would go so far out of their way to try and make ME look bad at this stage though." He added, "I figure if you're happy in your new relationship you should focus on that instead of trying to tear your ex bf down for something to do..."
Harris said he regrets the outburst. "It was completely the wrong instinct," he told GQ. "I was protecting what I see as my one talent in the world being belittled. It felt like things were piling on top of me and that was when I snapped. I'm not good at being a celebrity, but when it ended, all hell broke loose. Now I see that Twitter thing as a result of me succumbing to pressure. It took me a minute to realize that none of that matters. I'm a positive guy."
As for why it ended (besides the whole Hiddleswift drama), Harris is cagey. "For both of us it was the wrong situation. It clearly wasn't right, so it ended," he said. "But all the stuff that happened afterwards..."