Why Prince Harry Has Regrets Over His Last Phone Call With Princess Diana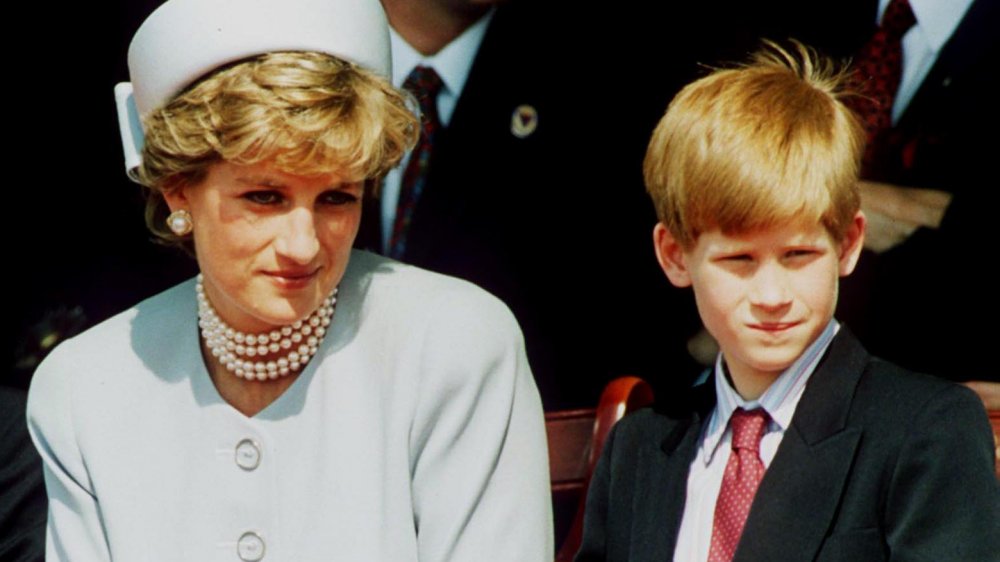 Anwar Hussein/Getty Images
The death of Princess Diana on Aug. 31, 1997, affected many across the world. And since then, the events surrounding her passing have been dissected, and her life honored in numerous ways. However, there was a seemingly mundane interaction she had shortly before she died that was once private and has since become very significant in retrospect — the last phone call she had with her sons, Prince William and Prince Harry. The brothers discussed the call for the first time during the 2017 documentary, Our Mother Diana: Her Life and Legacy, with ABC News reporting that Prince Harry — who was 12 at the time — said that the chat was something he would "regret for the rest of [his] life." Harry and William (who was 15) were hanging out with relatives at the royal family's Balmoral Castle in Scotland when their mom called, a moment that has haunted them since.
Prince William recalled, "At the time Harry and I were running around minding our own business, playing with our cousins and having a very good time. I think Harry and I were just in a desperate rush to say goodbye." Assuming that they would just "see [her] later," the future king added, "If I'd known now obviously what was going to happen, I wouldn't have been so blasé about it. That phone call sticks in my mind quite heavily." He also shared that he still remembers the specifics of the conversation, however, he chose not to elaborate on what was said.
As for Prince Harry, he shares similar regrets about that final conversation — here's what he had to say.
Prince Harry wishes he said more to his mom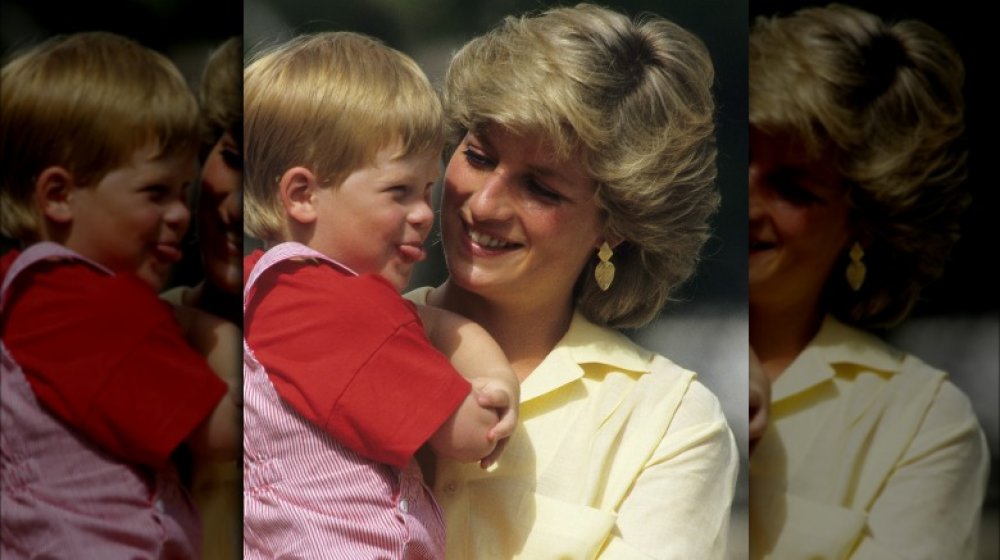 Georges De Keerle/Getty Images
In the 2017 documentary, Our Mother Diana: Her Life and Legacy, Prince Harry was candid about his regrets. "If I'd known that that was the last time I was going to speak to my mother the things that I would – the things I would have said to her," the now activist shared, according to People. He confessed, "There's not a day that William and I don't wish that she was still around, and we wonder what kind of a mother she would be now, and what kind of a public role she would have, and what a difference she would be making." During another moment in the documentary, Prince Harry revealed how he had cried in mourning of Princess Diana only two times. "There's a lot of grief that still needs to be let out," he admitted.
The documentary wasn't the first time Prince Harry has addressed his pain — at a 2018 event for Heads Together, a mental health initiative he founded with Prince William and Kate Middleton, People reported that he said, "Everything can be okay, but I really regret not ever talking about it for the first 28 years of my life – I never talked about it." 
The prince went into more detail during a 2017 interview for Bryony Gordon's Mad World podcast, divulging, "My way of dealing with it was sticking my head in the sand, refusing to ever think about my mum, because why would that help?" At the time, he admitted thinking to himself, "It's only going to make you sad. It's not going to bring her back."
It took Prince Harry over 20 years to process his grief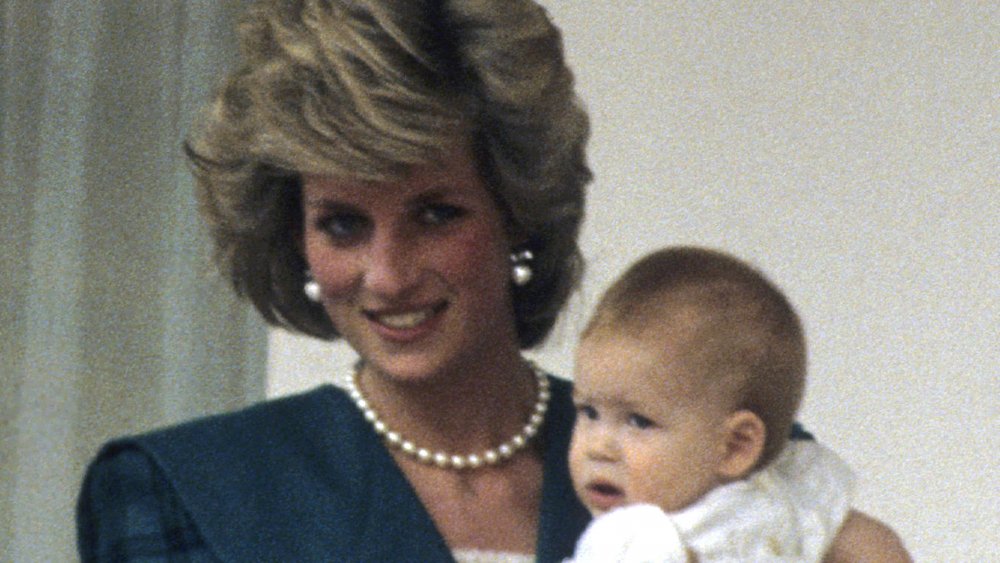 Anwar Hussein/Getty Images
During an April 2017 appearance on the Bryony Gordon's Mad World podcast, Prince Harry reflected on keeping his grief to himself, recalling that he "started to have a few conversations and actually all of a sudden, all of this grief that [he had] never processed started to come to the forefront." He copped to thinking, "there is actually a lot of stuff here that I need to deal with." Prince Harry added, "I can safely say that losing my mum at the age of 12, and therefore shutting down all of my emotions for the last 20 years, has had a quite serious effect on not only my personal life but my work as well."
Although Prince Harry has avoided talking about Princess Diana's death, that doesn't mean she hasn't been on his mind. During the 2019 ITV documentary Harry & Meghan: An African Journey, he said, "Everything I do reminds me of her. But as I said, with the role, with the job, and sort of the pressures that come with that, I get reminded of the bad stuff, unfortunately." The dad-of-one specifically cited the "click" and "flash" from paparazzi cameras as triggers.
Unfortunately, Prince Harry can't go back and redo that phone call. But he has carried on his mom's legacy beautifully, and he can continue to do so by taking on projects devoted to causes that were important to her when she was alive.