Zac Efron's Favorite On-Screen Kissing Partner May Surprise You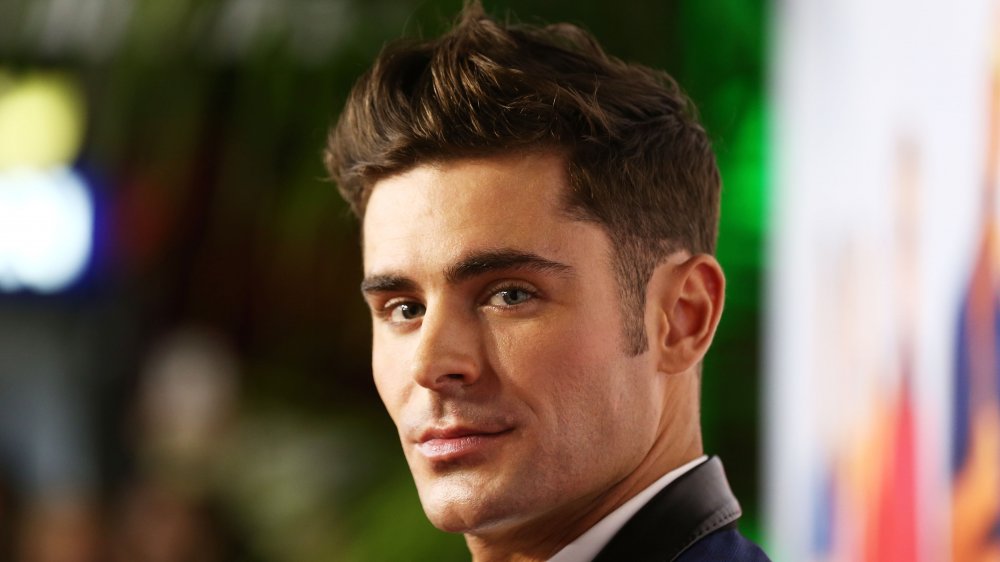 Brendon Thorne/Getty Images
Zac Efron has had his fair share of on-screen kisses, but you can "Bet On It" that one stands out as his favorite.
The dashing actor first stole our hearts as the swoopy-haired baller, Troy Bolton, in Disney Channel's High School Musical. The 2006 film seemingly turned Efron into a household name overnight, with his epic songs from its platinum-selling soundtrack, like "Get Your Head In The Game," becoming permanent throwback playlist essentials. (Who doesn't get pumped up by that song?) 
The franchise also saw something else: Efron's first on-screen lip-lock with real-life girlfriend Vanessa Hudgens, according to Screenrant. Unfortunately for "Zanessa" fans (that's Zac and Vanessa), that on-screen romance didn't translate to everlasting love. The two did date for an impressive five years, but sadly split in 2010, per Elle. But Hudgens wasn't Efron's favorite on-screen kiss of all time (ouch).
Zac Efron would go on to smooch Nikki Blonsky in Hairspray, Taylor Schilling in The Lucky One, and more — but no, those weren't the star's favorite kisses, either. Here's who Efron said his favorite on-screen kiss was to date.
Zac Efron's favorite kiss may give you Euphoria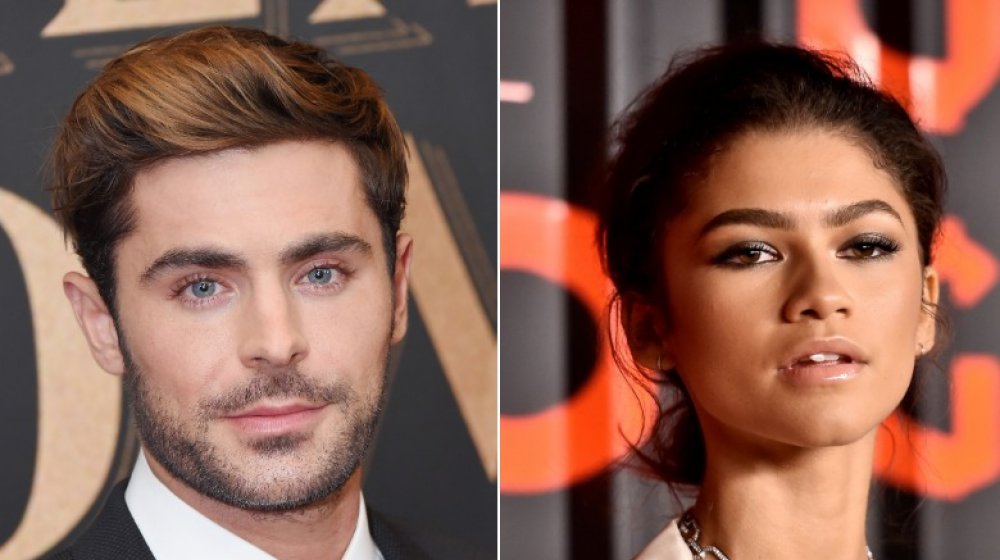 What's Zac Efron's favorite on-screen smooch of them all? That would be in the film The Greatest Showman with co-star, Zendaya! In fact, per Teen Vogue, he even called it his "favorite kiss ever." In the 2017 film, the actor and Euphoria star play two young performers who have a forbidden will-they-won't-they romance going, all amidst the magical world of P.T. Barnum.
"You're in the moment!" Zendaya said in a 2017 interview promoting the film. "When you're into a character, the whole time they're not allowed to as much as touch, talk, speak or have a moment between each other. So every moment, even if they're just touching, is really incredibly special. It's not just another kiss... It's different." Efron responded enthusiastically, agreeing that the tension between the two characters in the period piece led to movie magic. 
"This might be my favorite kiss, I think ever," he said. "Just because at this point for these characters, it's so built up, the tension between them is so strong, and literally, just a glance between them is electric. And when they finally have the courage in that moment to finally connect and get that kiss, it's that epic musical moment," he told the interviewer. "It pays off!" Zendaya added. Aw! Though Zendaya is dating Euphoria co-star Jacob Elordi, per Harper's Bazaar, maybe these two will relive the magical moment someday.