This Is Drew Barrymore's Strange Wish For When She Dies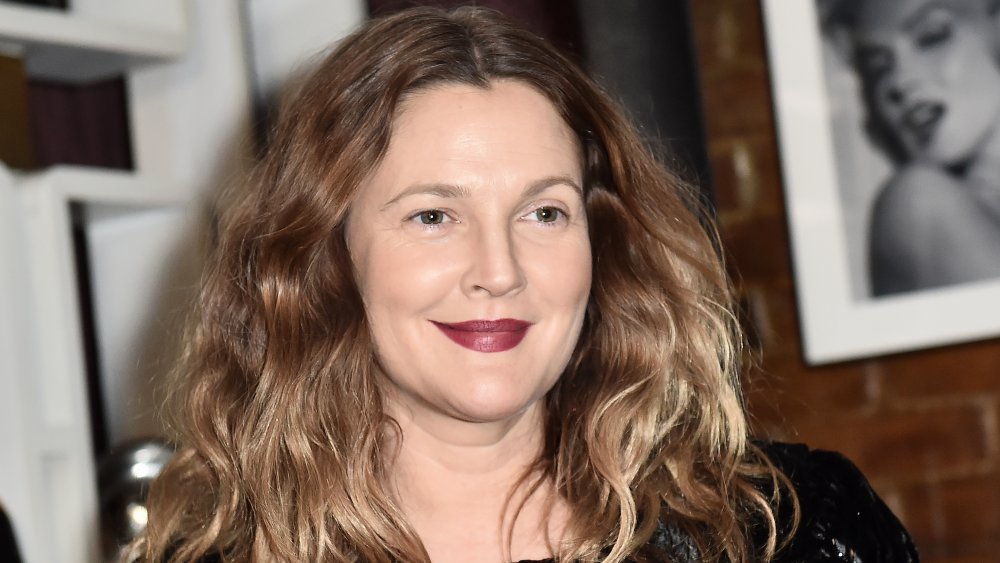 Steven Ferdman/Getty Images
Drew Barrymore's one fun celebrity. As the Charlie's Angels star prepares to host her own daytime talk show, it's hard to forget the lively interviews she's given throughout her career — a career that began when she was only 11 months old and will likely continue until the day she dies. When that moment comes, Barrymore has a suggestion for what she'd like to happen. And it all comes back to her grandfather, actor John Barrymore.
During an August 2020 episode of Hot Ones, host Sean Evans asked Drew to set the record straight on some rumors he'd heard about her over the years, including one about her grandfather. Evans asked if John's fellow stars W.C. Fields, Errol Flynn, and Sadakichi Hartmann took his dead body out for one last hurrah before he was laid to rest.
Verdict? It's true!
His granddaughter was excited to report that this "outing" did indeed take place decades ago. Rumor has it that John's friends took his body and propped it up against a poker table while they had one last get-together. "There have been cinematic interpretations of that," Drew said. "A Blake Edwards film called S.O.B. that's just brilliant and fun to watch." And if you thought this story sounded like Weekend at Bernie's, you're not alone. "I've heard things, but I can't know ever if that's even true," she added.
It was her follow-up to this story, though, that made us love Drew and her quirkiness even more.
Drew Barrymore wants her friends to have a party when she dies — but there's a catch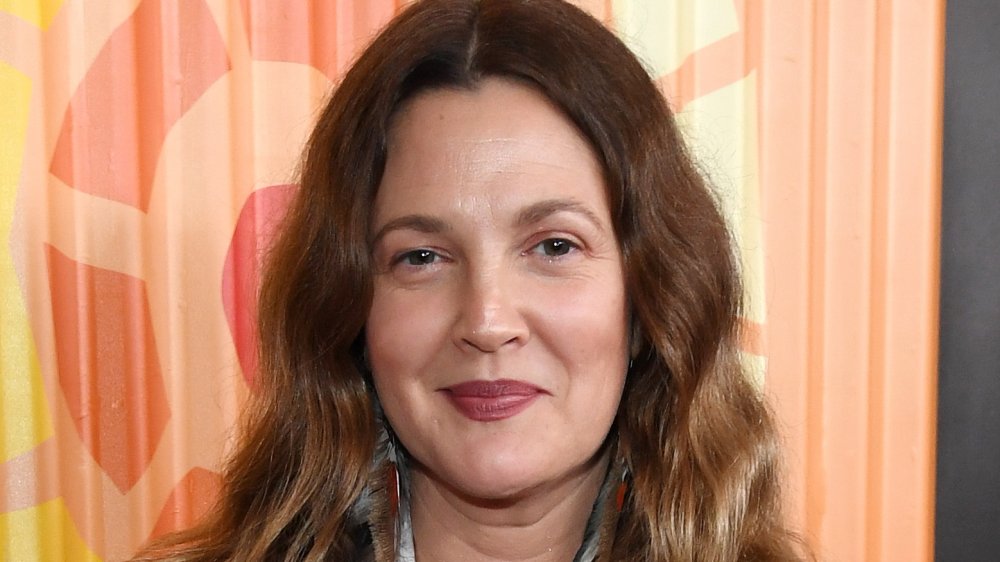 Kevin Mazur/Getty Images
Not only did Drew Barrymore seem oh so pleased to share the story of her grandfather, John Barrymore, spending one last night with his friends after he died, but she also shared that she'd actually like to meet the same fate.
"I hope my friends do the same for me," she told Hot Ones host Sean Evans. "That is the kind of spirit I can get behind. Just prop the old bag up and have a last few rounds. And I think death comes with so much morose sadness and I understand that, but if it's okay, just for me, if everybody could be really happy and celebratory and have a party, that would be my preference."
Drew really wants to go out with a bang, and we can get behind that. Hopefully some of her favorite friends tuned into the interview to get their marching orders for when the time comes. As Newsweek explained, actor Raoul Walsh bribed the funeral director so he and his cohorts could remove John's body from the premises so an "older relative" could "pay her respects." Maybe Drew's business partner Nancy Juvonen, frequent co-star Adam Sandler, and best friend Cameron Diaz can all get together, complete their own heist, and party the night away while the Ever After actress watches over them. It's morbid for sure, but hey, it's what Drew wants!