Here's How Lisa Rinna Stays In Such Great Shape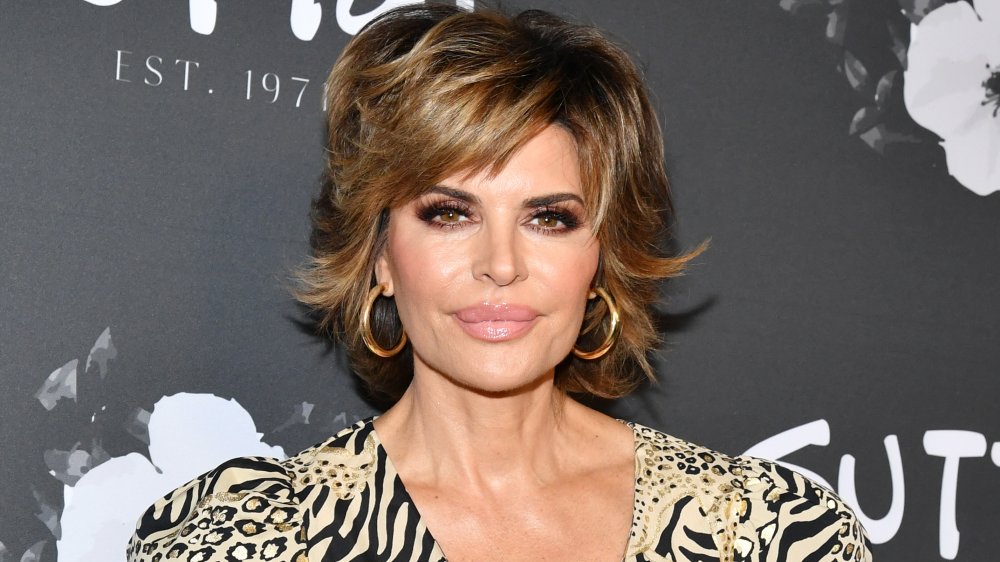 Amy Sussman/Getty Images
Despite the name, the Real Housewives stars of Bravo are anything but homebodies. They don't hang around the house waiting for hubby to come home — they get out there and work. From running an acclaimed restaurant to hocking calorie-friendly frozen meals on QVC, these ladies do it all. But one thing that viewers are always curious about is how the women manage to do (and drink) so much and still stay so fit. And queen among the healthy housewives is Lisa Rinna, a fan-favorite from The Real Housewives of Beverly Hills.
If there is one thing Lisa is known for (besides fighting with Kim Richards), it's being in fantastic shape. Her toned arms and tiny waist are the envy of fellow housewives and viewers alike. In a 2015 interview with OWN, she said, "For me, staying in shape has always been a part of my life and it's all about consistency." Lisa also added that being blessed with good genes might have something to do with it. On the off chance that you don't share the same DNA as Lisa, we've got you covered. Read on to learn all her tips and tricks for staying fit at any age!
Lisa Rinna swears by a yogi lifestyle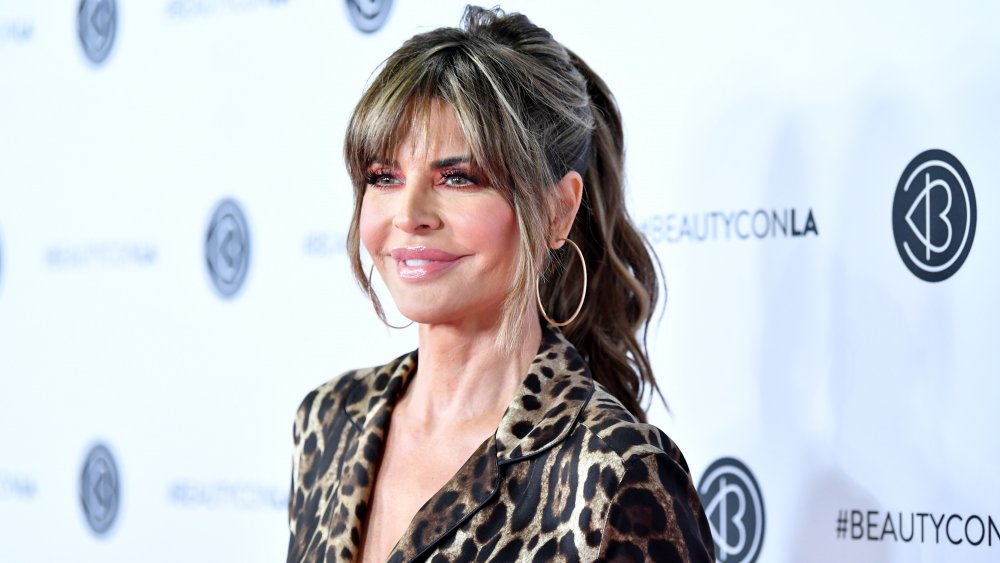 Amy Sussman/Getty Images
In addition to filming, working, and making time for husband Harry Hamlin, Lisa Rinna is also a dedicated yogi. In a 2018 interview with Us Weekly, she gushed about her love for the low-impact sport. "It's my consistent," she told the outlet. "I do many workouts and I go through lots of different things, but I think most consistently practicing yoga has been the most helpful in keeping myself grounded." To complement that oh-so-California hobby, Lisa also swears by a plant-based diet. In 2014, she told People she liked to think of herself as a "dirty vegan." 
"I'm mostly plant-based," she explained, "but if I do need to eat some meat, I'll have it." But moderation is everything. When speaking to OWN, she admitted to having a treat now and then. "Sometimes, I'll have an ice cream sundae, but if I had one every day, I would feel awful."
And what the yoga doesn't burn off, Soul Cycle surely will. To Lisa, what's most important is making sure you get some movement in every day. The former soap star likes to add a cardio-focused cycling class to her fitness repertoire. "I really love the combination of SoulCycle and yoga," she told People. "It keeps me balanced and sane."
Lisa Rinna has fun when she works out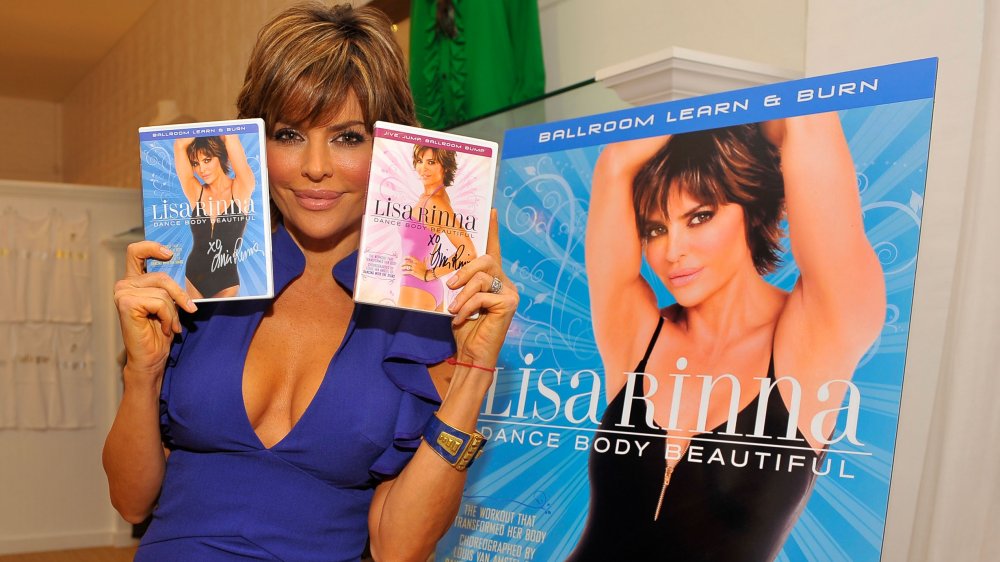 Charley Gallay/Getty Images
If you've ever looked at Lisa Rinna's Instagram account, you already know she's a modern-day dancing queen. Yet, while some fans love the silly dances and others find them a bit inappropriate, Lisa seems to have fun, and that's what matters most when it comes to exercise. Dancing is a great way to burn calories, and Lisa has sworn by it for years. 
In an interview with Parade in 2009, Lisa said she stumbled upon jazzercise at 16, before discovering the Jane Fonda workout videos a few years later and she became obsessed. She loved them so much that she went on to compete on Dancing with the Stars in 2007 and even released her own dance-inspired fitness video, Lisa Rinna: Dance Body Beautiful, in 2008, per Prevention.
When she isn't doing jazzercise, yoga, or spin, Lisa likes to keep active with her daughters, Delilah and Amelia. "They can dance better than anybody," she bragged to Parade. "But in our house everybody is always dancing around and singing." Sounds fun! So there you have it — the secrets to Lisa Rinna's success. And hey, you might not be able to buy your way into her gene pool, but you can buy her jazzercise tape.