Chadwick Boseman's Last Text To A Black Panther Producer Is Devastating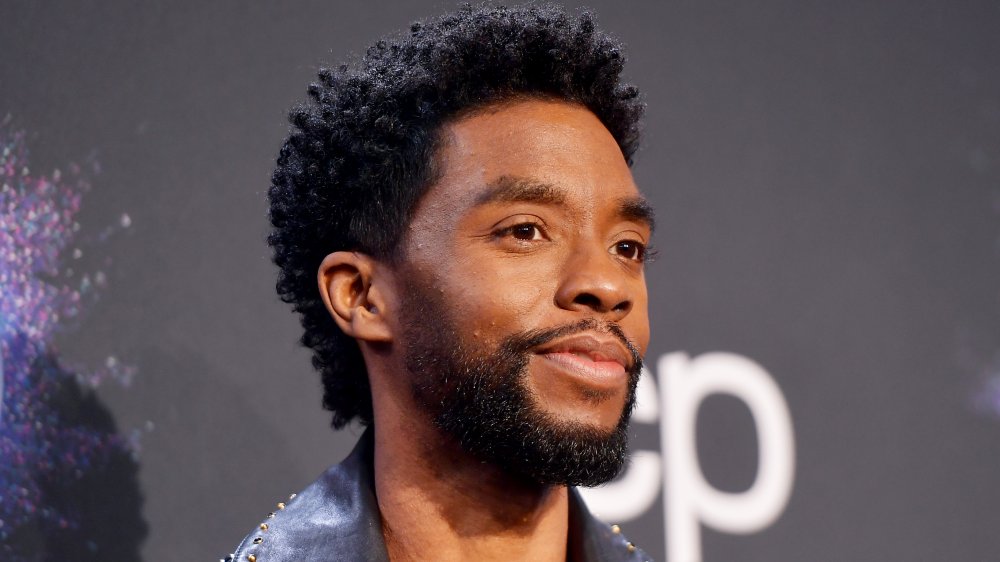 Matt Winkelmeyer/Getty Images
The world is still processing the tragic death of Chadwick Boseman. The Black Panther star passed away at the age of 43 due to colon cancer, an ailment he had battled for years in secrecy. When the news broke on Aug. 28, 2020, fans responded with shock and grief, completely unaware that Boseman had been so sick for so long, all while filming many different projects, including Black Panther, Avengers: End Game, and Da 5 Bloods. 
Even some of Boseman's closest co-stars and collaborators knew nothing about his diagnosis. That being said, some fans did notice a few changes, like substantial weight loss. However, most attributed it to body transformations actors undergo for roles. Even the legendary Spike Lee, director of 2020's Da 5 Bloods, confirmed on Instagram that "Nobody knew" about his illness on set.
Boseman was not just an actor, but a role model who inspired on and off the screen. Black Panther was lauded not simply as one of the strongest entries in the Marvel Cinematic Universe, but as a major breakthrough in terms of representation in cinema, proving that movies centering on Black stories could perform at the box office. As T'Challa, Boseman was the face of that notion, and his loss will surely be felt for a very long time. Although Boseman fought cancer privately, he also spent his time volunteering with children with cancer, working with charities like the Make-A-Wish Foundation.
Chadwick Boseman believed people 'deserve abundant life, special moments'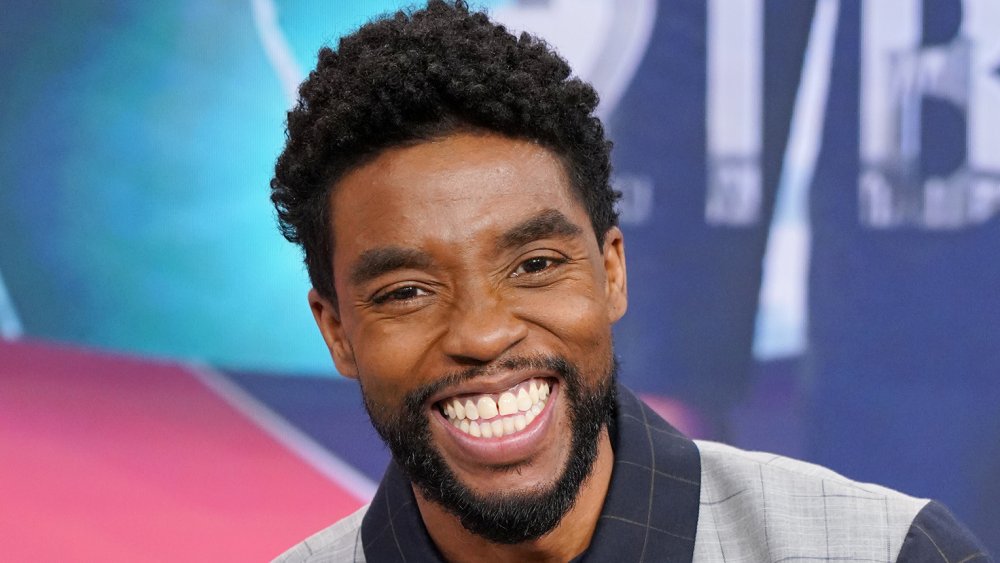 Alexander Tamargo/Getty Images
Chadwick Boseman's work with Make-A-Wish was on his mind until the end of his life, according to Black Panther executive producer Nate Moore. In September 2020, Moore revealed to People that the last conversation he had with Boseman, via text, was regarding gifts the actor wanted to give to a child battling cancer. "It was during lockdown, and we worked together to get a young boy a voice note from T'Challa, as well as a package of toys," Moore recalled, adding that it was more difficult than usual due to stay-at-home orders." He added: "Chad figured out how to make it work because he cared so intently, and in hindsight, so personally."
Moore and Boseman were able to make the delivery, and Boseman followed up with what would be the last text between the two. "It broke me, man," Boseman wrote to Moore, "But we need to do that for them. People deserve abundant life, special moments." Boseman continued, "They've been through hell battling that disease. If we were able to ease their suffering and bring joy for a moment, and hopefully moments [as] he goes through the bags, then we made a difference in his life."
While it could be easy to read Boseman's interest in the situation as a reflection of his own illness, Moore doesn't think that was the case. "I think that's just who he was as a man," Moore reflected. "A leader and caregiver first, who accomplished both of those things as a performer and as a regular person."
Chadwick Boseman had a history of giving back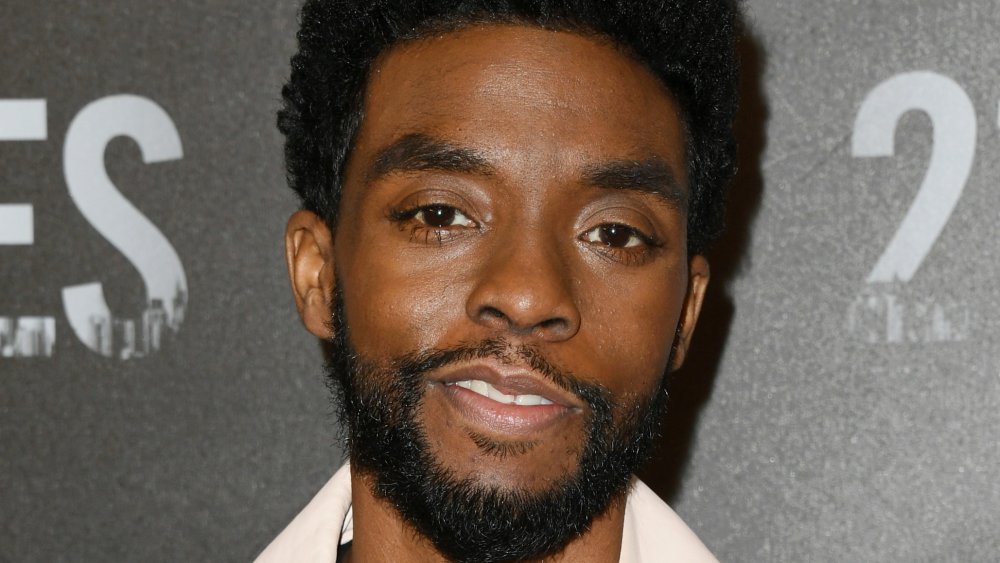 Jon Kopaloff/Getty Images
The Make-A-Wish Foundation wasn't the only charity to benefit from Chadwick Boseman's generosity. St. Jude's Children's Research Hospital shared an Instagram photo following the actor's death, sharing a story of his visit to their hospital in 2018. "Two years ago, Chadwick visited the St. Jude campus and brought with him not only toys for our patients but also joy, courage, and inspiration," the hospital's account shared. "He was an incredible role model for our patients and for children from all around the world."
While promoting Black Panther, Boseman shared how important that type of work and giving back was to him, sharing a story of two terminally ill children that he communicated with during the production of Black Panther. "Their parents said, 'They're trying to hold on 'til this movie comes,'" Boseman recalled, reflecting on the gravity of the situation. "Seeing how the world has taken this on ... I realized that they anticipated something great." As Boseman choked up, unable to finish his sentence, co-stars Lupita Nyong'o and Danai Gurira reached out to him. He concluded: "It means a lot."
As Nate Moore said, he doesn't believe that Boseman's diagnosis was the reason for his charity work. That said, it certainly gave him an additional window into the suffering of others, making him better able to understand what they were living with because he was living it with them. As he told People in 2017, "I definitely value the fact that I can change people's lives on a given day." Not only could he changes lives, but he did change lives.