The Untold Truth Of Steve Jobs' Widow, Laurene Powell Jobs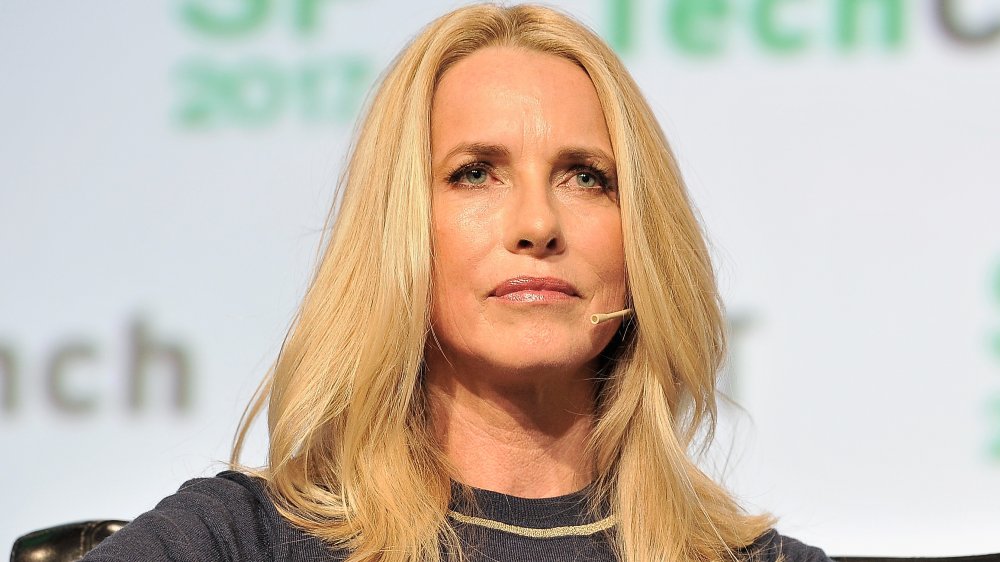 Steve Jennings/Getty Images
Steve Jobs was arguably one of the most influential people to have ever lived. As the co-founder of Apple, Jobs revolutionized technology with groundbreaking inventions like the iPhone, which permanently altered mobile communication as we know it. Jobs also helped fund and create the computer-animated motion picture studio Pixar, eventually becoming a board member of The Walt Disney Company. Therefore, it's no surprise that, when Jobs succumbed to pancreatic cancer in 2011, the business magnate left behind an estimated $7 billion, four children — including eldest daughter Lisa Brennan-Jobs — and widow Laurene Powell Jobs.
Powell Jobs, however, is an impressive figure in her own right. When she met Jobs in 1989, she already had a B.A. in political science and a B.S. in economics from the University of Pennsylvania's famed Wharton School. She later earned her MBA from Stanford University's Graduate School of Business in 1991, the same year she married Jobs. Her education, however, was just the beginning of what would become a long career (and a massive fortune). Here's Powell Jobs' story, including the smart moves she made following Jobs' death.
Laurene Powell Jobs has investments everywhere
Michael Cohen/Getty Images
Although Steve Jobs' fortune would be more than enough for anyone to live off comfortably, Laurene Powell Jobs' strategic investments have earned the Apple co-founder's widow several billion more — but exact estimates of her wealth vary. While Forbes estimates Powell Jobs' net worth to be about $20 billion, Bloomberg estimates that she's worth $33 billion. Regardless of exact totals, Powell Jobs remains the sixth richest woman in the world.
Part of her wealth comes from her stake in The Walt Disney Company, which dates back to her time with Jobs, and her minority stake in Monumental Sports and Entertainment, which owns the Washington Wizards and the Washington Capitals. Powell Jobs also owns the publications Axios and The Atlantic, the latter of which sparked controversy in September 2020 after an article by Jeffrey Goldberg drew the ire of President Donald Trump.
However, Powell Jobs is no stranger to the political arena. In 2016, she reportedly donated $2 million to Hillary Clinton's campaign and helped the then-candidate raise another $4 million (per CNN). During the 2020 Democratic presidential primaries, Powell Jobs donated to multiple candidates, including Amy Klobuchar, Kamala Harris, and Pete Buttigieg, and donated $500,000 to Joe Biden after he secured the Democratic nomination (via The New York Times). Alhough Powell Jobs stays out of the spotlight more than her late husband, her status as one of the wealthiest people in the world ensures that she's someone people will hear about for a long time.