The Truth About Mariah Carey And Millie Bobbie Brown's Friendship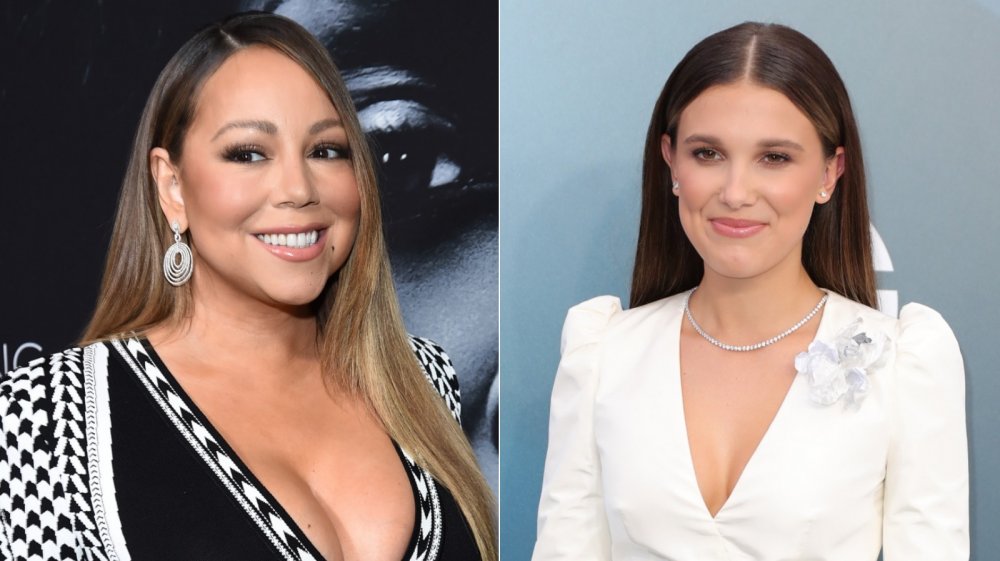 Jamie Mccarthy, Leon Bennett/Getty Images
Mariah Carey and Millie Bobby Brown might seem like unlikely friends. For one thing, the five-time Grammy winner is a solid 34 years older than the Stranger Things star. However, their unexpected friendship drew plenty of buzz after Carey posted an Instagram photo of the pair on Aug. 17, 2020. From the caption, it seems like Brown made a "surprise visit" to the singer's New York home, where the pals just relaxed and spent time together.
In her Instagram post, the "Always Be My Baby" singer called Brown "Enola Holmes a.k.a. princess Millie." The caption refers to Netflix's upcoming release Enola Holmes, where Brown will star as the famous detective's younger sister, alongside actor Henry Cavill as Sherlock himself. Based on her Instagram post, it looks like Carey will be watching the movie as soon as it hits Netflix on Sept. 23, 2020.
Yet, while Carey and Brown clearly threw some fans for a loop, this isn't the first time the two stars spent time together. In fact, Brown gets along with Carey's family quite well. Here's what fans should know about the two stars' relationship.
Mariah Carey's kids are huge fans of Millie Bobby Brown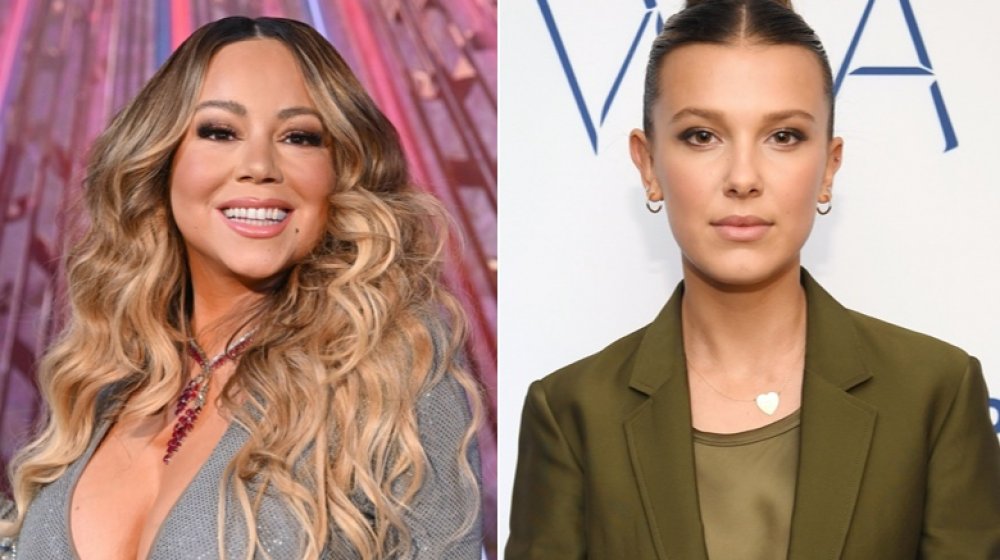 Dia Dipasupil, Dimitrios Kambouris/Getty Images
As The Things reported, Mariah Carey's twins, Moroccan and Monroe, are largely responsible for her friendship with actress Millie Bobby Brown. Apparently, Carey's kids are huge Stranger Things fans. Carey shared a photo of the three of them with Brown on Nov. 14, 2019. "Roc and Roe's best day of their 8 year old lives!" Carey captioned the Instagram post. "Thank you @milliebobbybrown for this moment, we had a blast."
Brown posted the same picture on her own Instagram account, too, writing, "loved meeting these beautiful people!! love u guys ♡♡♡ M&M&M&M." It is pretty convenient that Brown, Carey, and the twins all have names that start with the same letter. It looks like the two of them have stayed in touch since then! Brown has left plenty of sweet comments on Carey's Instagram posts, too. When Carey posted the photo of the two of them in August, the Stranger Things star commented "love you so much," along with a pink heart emoji.
Mariah Carey's kids carved a 'Stranger Things' pumpkin for Halloween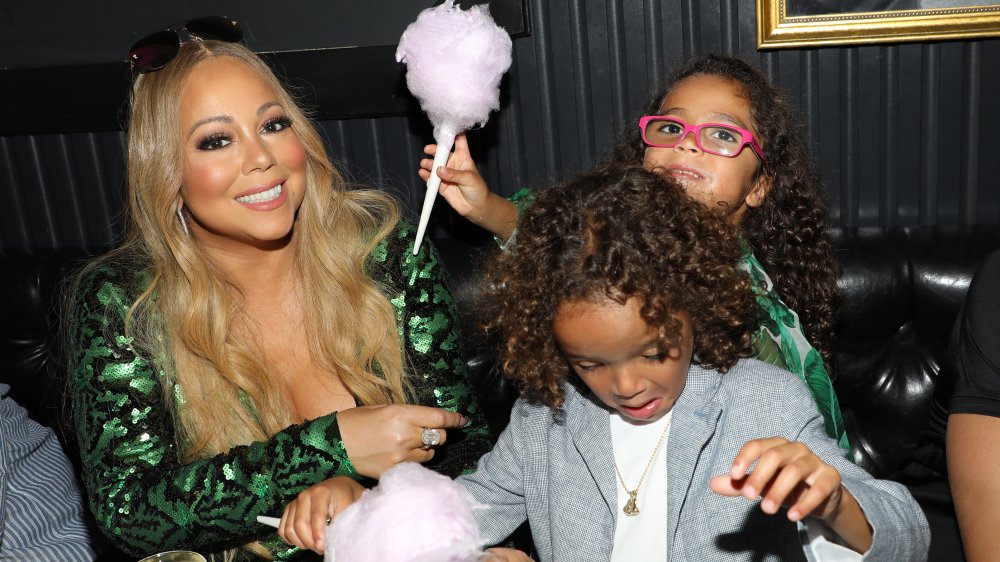 Alexander Tamargo/Getty Images
Shortly before they met Millie Bobby Brown for the first time, Mariah Carey's kids showed their love for her Stranger Things character on Halloween 2019. Carey posted a few Instagram photos of her family, including one of Moroccan with a carved "Eleven" pumpkin. The impressive creation features Brown's character's name in the style of the Stranger Things font, along with a carving of her face. Unsurprisingly, Brown and Carey also follow each other on Instagram. That's a pretty impressive feat, too — Carey only follows 285 people on the platform, a paltry number in comparison to her 9.5 million followers.
Carey and Brown's relationship may have started because of Carey's children, but it's clear that the "All I Want for Christmas" singer loves the Stranger Things star as much as her kids do. This probably won't be the last time the two stars post a picture together, and their unexpected friendship is a joy to see.