The Real Reason Elizabeth Olsen Deleted Her Instagram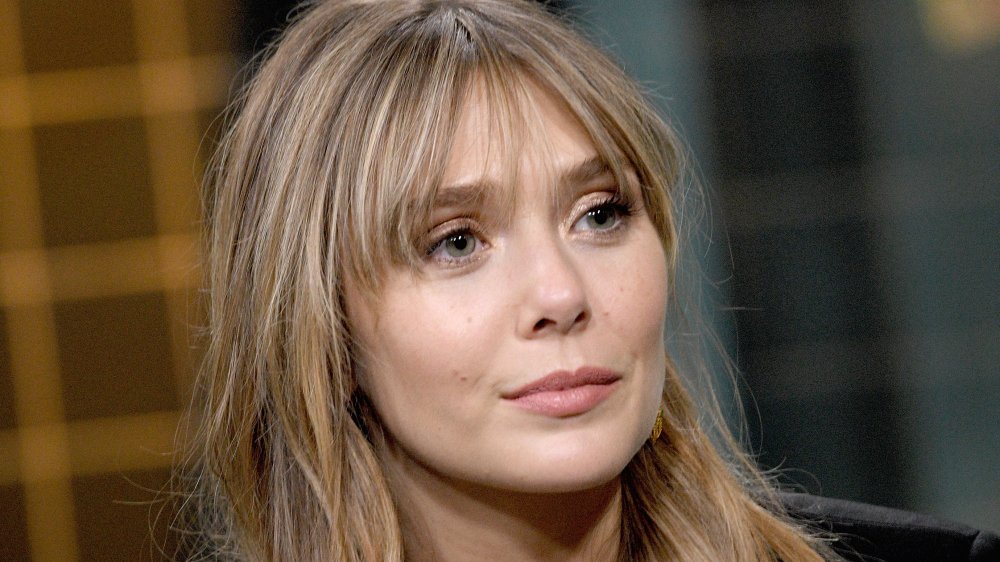 Gary Gershoff/Getty Images
Elizabeth Olsen has felt the full wrath of the internet. The sister of twin child stars Mary Kate and Ashley Olsen has found success of her own as an actress. She stars as Scarlet Witch in the Marvel Cinematic Universe, but fans may also recognize her from films such as 2015's I Saw The Light, 2014's Godzilla, or 2017's underrated Aubrey Plaza vehicle Ingrid Goes West –  a dark comedy about the dangers of social media idolatry.
If Elizabeth didn't learn enough about the dark side of social media fandom in Ingrid Goes West, she certainly got a taste of its dark side in 2020. While it seems one celebrity or another is constantly getting "canceled" — whether justly or not — over social media posts, the case with this Olsen sister was a bit different. Instead of landing in hot water for saying something offensive or insensitive, it seems that Elizbeth Olson was trolled for saying ... nothing at all.
Elizabeth Olsen lands in hot water for saying nothing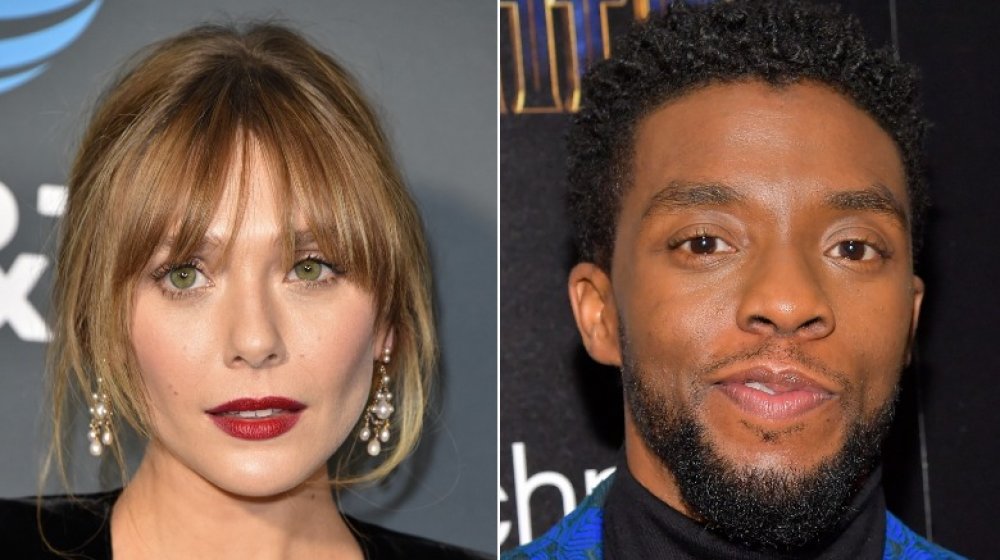 Rommel Demano/Getty Images
After a tragedy, it's not uncommon for people to fail to read the room and arguably post things too soon. The shocking death of Chadwick Boseman in August 2020 was no different. Plenty of people promptly took to social media to discuss the feasibility of Black Panther 2 without the film's lead actor. Many were met with vitriol online for even discussing the topic. Elizabeth Olsen, Boseman's Avengers: Endgame co-star, also found herself on the receiving end of a lot of intense hate over her social media behavior in the wake of Boseman's death. But Olsen didn't land in hot water for floating a controversial idea or posting an offensive joke or putting her foot in her mouth. Nope, she landed in hot water for failing to post a tribute to the late actor, who died after a private, years-long battle with colorectal cancer.
Keep in mind, Olsen was not much of an Instagram user before Boseman died, but many fans apparently expected her to post some kind of acknowledgment about the actor's death. Followers spammed her account, commenting on her other posts to encourage her to recognize Boseman. An Elizabeth Olsen fan Twitter account speculated that Olsen wound up deleting her Instagram, theorizing it was "due to people making rude comments about her not posting about Chadwick." 
Olsen did appear in an ABC special titled Chadwick Boseman: A Tribute For A King, sharing a message of mourning via that program.