Inside Scheana Shay's Feud With Chrishell Stause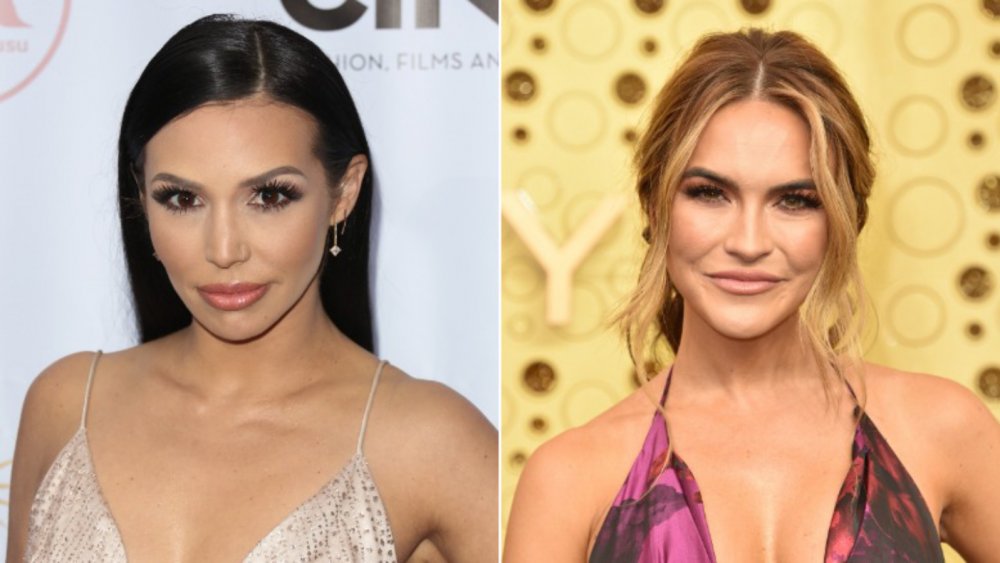 Paul Archuleta, John Shearer/Getty Images
Vanderpump Rules cast member Scheana Shay and Selling Sunset star Chrishell Stause are used to all the drama on their respective reality shows. They also have a history with each other — and not in a good way. So don't expect to see Chrishell showing Scheana some properties in the near future. Scheana dished on their former friendship during an August 2020 episode of her podcast Scheananigans. Chrishell's Selling Sunset nemesis Christine Quinn was Scheana's guest for the episode, along with Scheana's close friend Jamie Lynne, who used to be close friends with Chrishell as well. Considering that all three women have issues with Chrishell, it was only inevitable that her name would come up during the podcast.
According to Entertainment Tonight, Scheana explained she and Chrishell struck up a friendship in 2017. When Chrishell's dog died, Scheana wanted to send a gift along with her condolences, but she didn't have Chrishell's new address, so she reached out to Chrishell's then-husband Justin Hartley via direct message. When she reached out to the This is Us star, Scheana claimed he appreciated the gesture and said he hoped to see her soon. Chrishell told Jamie about this, but with a very different spin on the conversation. Scheana alleged, "She then twists this conversation to Jamie and was like, 'Oh, my God. How embarrassing. Scheana texted?'" Chrishell supposedly included some hands-over-the-face emojis.
That was not the end of Scheana's story, though. She had even more tea to spill about Chrishell.
Scheana Shay 'doesn't have room for fake people' in her life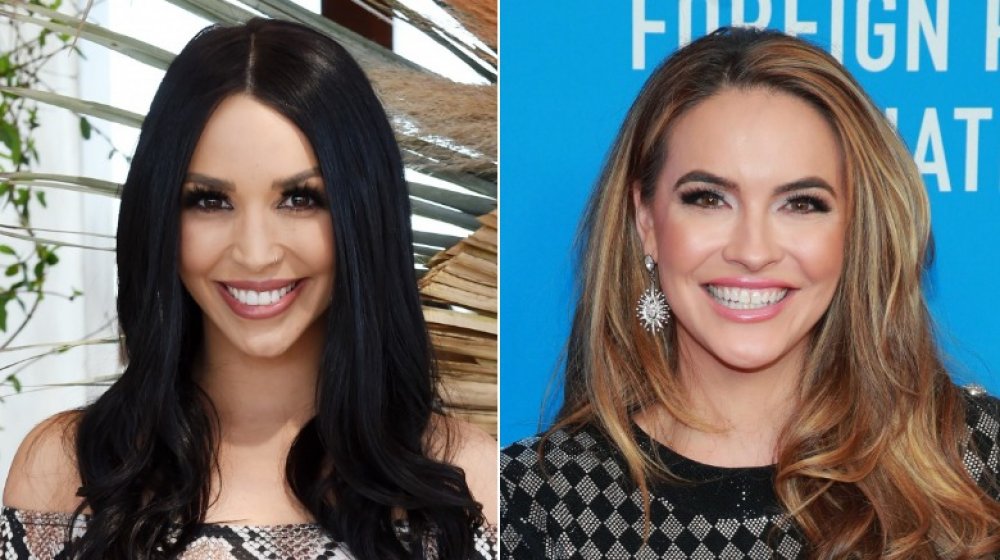 Amanda Edwards, Rich Fury/Getty Images
During the podcast (via Entertainment Tonight), Scheana Shay claimed that she "kept the peace," but Chrishell Stause apparently didn't want her now-ex Justin Hartley to "be seen with reality people" now that he's "a big TV and movie star." Scheana said, "I was like, 'B**ch! You were just as much a fan of me as I was of you.' We've all become friends, but now because Justin's on This Is Us, I'm not good enough for you to hang out with and you're gonna talk s**t about me?"
Clearly, this all went down before Chrishell became a reality TV star herself. Chrishell hasn't addressed Scheana's remarks directly, but her representative told Us Weekly, "Chrishell has had a lot on her plate with what she has been through in the past year. Her focus is on the positive and about how women should uplift each other rather than tear each other down. She is moving forward and wishes them the best." 
Scheana told Access she doesn't "really care to" make amends with Chrishell, adding, "I feel like I'm being fake if I continue to follow this person [on Instagram], who I clearly have no interest in having a friendship with." Scheana unfollowed Chrishell, who then did the same. The Vanderpump star added, "But, you know, I wish her the best of luck on Dancing With the Stars, but I have no room for fake people in my life anymore."
Chrisell Stause's fans lashed out against Scheana Shay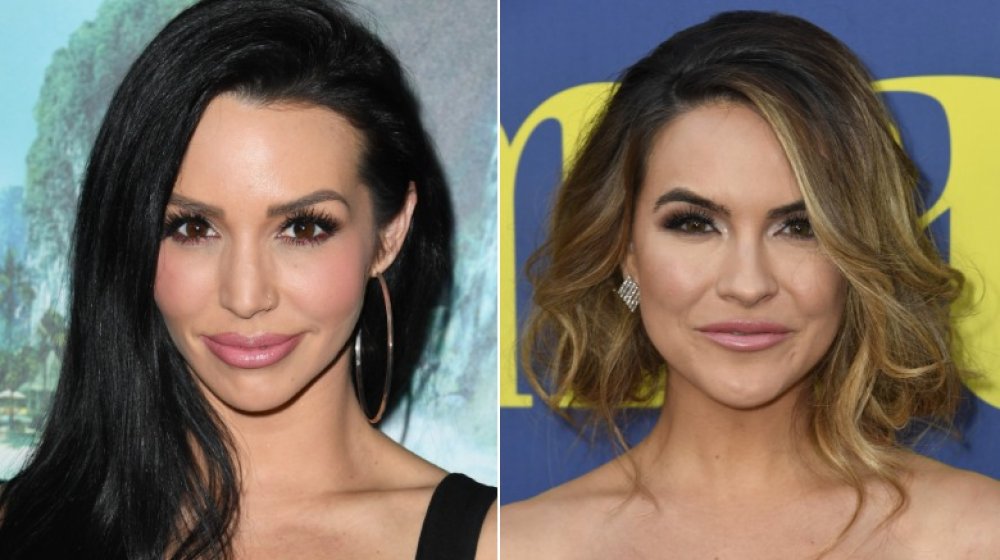 Jon Kopaloff, Frazer Harrison/Getty Images
Most of the time, it's a good thing when someone spills tea on a podcast. All publicity is good publicity, right? Well, not in this case. Yes, Scheana Shay's podcast Scheananigans got a lot of media attention after she dished on her past friendship with Chrishell Stause, but she also apparently received some backlash from Chrishell's fanbase. During the Aug. 29, 2020 episode of Scheananigans, Scheana opened by telling her listeners, "If you guys could please go, and I know mentioned this before, and give me a better than one-star rating for my podcast, I would really appreciate it."
Scheana went on to reveal, "A lot of of Chrishell Stans didn't like that Christine [Quinn], Jamie [Lynne], and I had an honest conversation about her a few weeks ago and [they] all went and gave me one-star reviews and dropped my rating." She even claimed that the low ratings and comments "come from a place of hate." Scheana addressed her comments about Chrishell on the Mention It All podcast in September 2020, admitting, "I got enough s**t for that [episode]. My [podcast] star rating went down after that [episode] too."
Even so, Scheana stands by her comments, remarking, "I'm like, we're just being honest. We have actual, insider information because we've known this person for a very long time. If you don't want to listen and you want to believe an edited 'docu-soap,' as that show is called, aka [it's] scripted, then, be my guest." Mic drop.