What Bachelor Star Lauren Burnham Has Been Up To Since The Show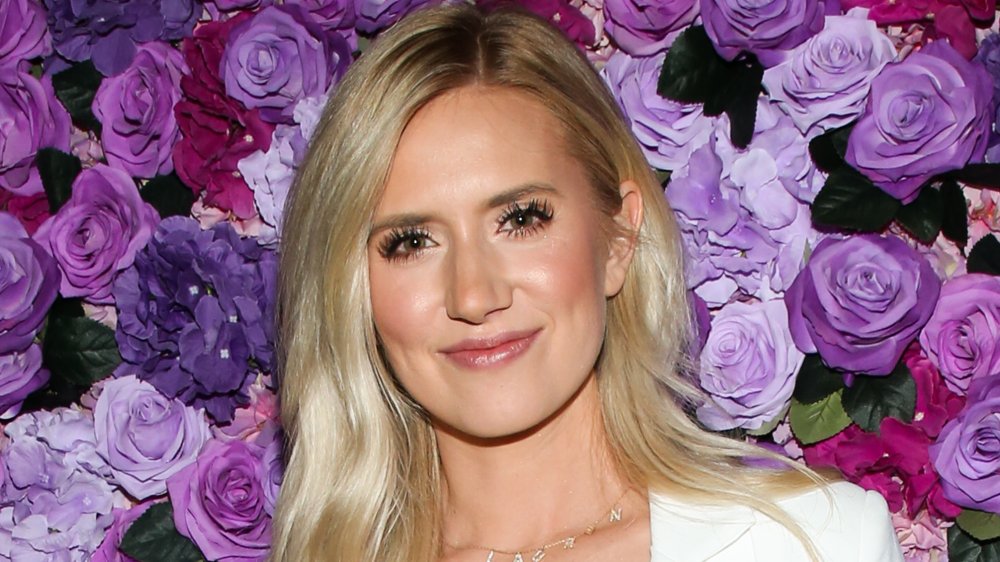 Paul Archuleta/Getty Images
When Arie Luyendyk Jr.'s season of The Bachelor wrapped in March 2018 he was freshly engaged to Lauren Burnham (after breaking off an engagement with Becca Kufrin). Despite what some skeptics may have said at the time, they seem to be a lasting Bachelor couple, which is actually a rare feat. They had a tough time coming off of the show, thanks to the shocking After the Final Rose episode, but the backlash ultimately strengthened their relationship. "At the times when we felt like the entire world was against us, we had each other. Sometimes it felt like that's all we had," Lauren recalled to Entertainment Tonight. She explained, "We got close really quickly, and I feel like we're a really strong couple because of that."
Soon after their finale, Lauren and Arie started their lives together in Arizona. In November 2018, the two announced that they were expecting their first child together. Lauren Burnham became Lauren Burnham Luyendyk when they tied the knot in January 2019 at Haiku Mill in Maui, Hawaii. The wedding was officiated by none other than Bachelor host Chris Harrison. 
On May 29, 2019, Lauren and Arie welcomed their daughter, a baby girl named Alessi Ren Luyendyk. In September 2019, Lauren and Arie had a spontaneous second wedding in Las Vegas, which was officiated by pastor Montell Jordan. Their daughter Alessi was on hand for take two of their wedding, but Arie and Lauren are hoping to celebrate something else in the near future: a second baby.
Lauren Burnham went through a miscarriage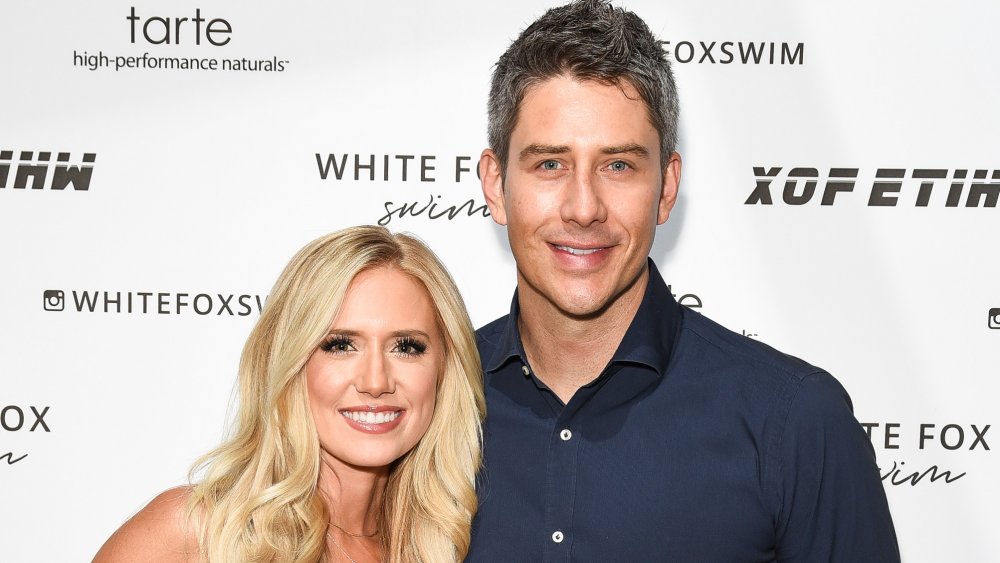 Presley Ann/Getty Images
Bachelor alums Arie Luyendyk Jr. and Lauren Burnham want to expand the Luyendyk household to a family of four. They documented their fertility journey with home videos they eventually shared to their YouTube page. In one video, Lauren presented a positive pregnancy test to Arie and the couple talked about what it was like for Lauren to go to doctor's appointments alone due to restrictions resulting from the coronavirus pandemic. Unfortunately, in that same video, which the Luyendyks shared in May 2020, they revealed that Lauren had a miscarriage. 
In August 2020, Lauren told Entertainment Tonight, "He's my best friend. And he has been through it all," she said, explaining, "We grow closer every day. And every hardship we go through brings us closer too." Still, she admitted, "It was definitely hard for both of us, and with COVID, he wasn't able to come with me to any of my doctor's appointments. So, that was a tough thing for him too because I think he really wanted to be there for me. It was hard for him to have to sit in the parking lot and not be there." 
Additionally, she is glad that sharing what they went through with the miscarriage meant so much to the couple's fans and followers, revealing, "I had so many people reach out to me and say that they had gone through something similar, or they were going through something at the time." Although 2020 presented difficulties for Lauren, there were some triumphs, too. 
Lauren Burnham is thriving as a businesswoman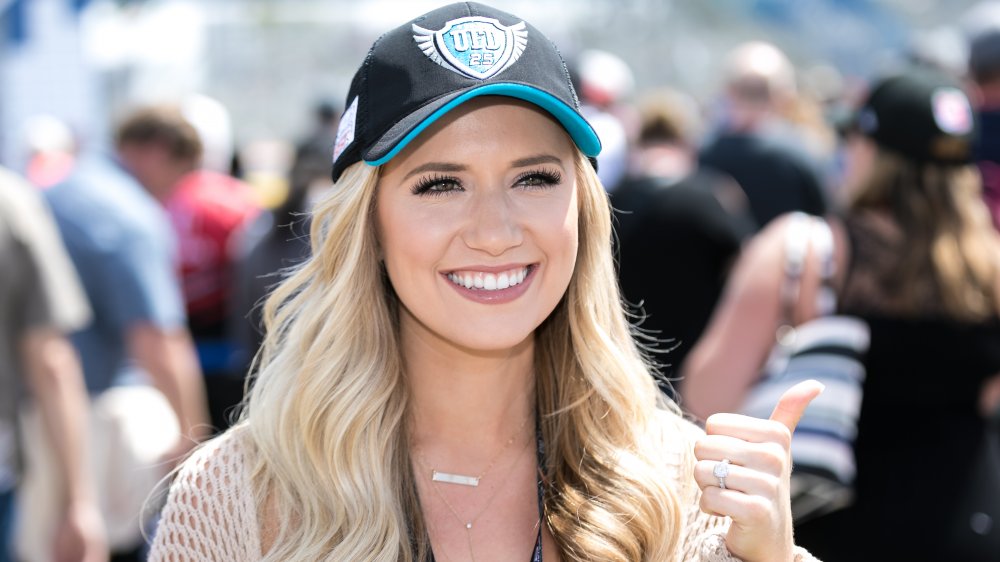 Greg Doherty/Getty Images
These days, Lauren Burnham is seemingly been living her best life as an Instagram influencer, endorsing skincare products, hosting giveaways, and endorsing rosé in addition to securing other brand deals. She's even joined other Bachelor alums like Cassie Randolph and Tayshia Adams for influencer events. Additionally, Lauren included Seinne Fleming, Marikh Mathias, and Maquel Cooper — who were also contestants on Arie Luyendyk Jr.'s Bachelor season — in the first ad campaign for her clothing line called Shades of Rose. 
Even though the brand does have the word "rose" in it, the name actually has nothing to do with the Bachelor franchise's infamous rose ceremonies. The reality TV alum told Us Weekly that the rose "symbolizes femininity and the shades part of that is just embracing every different shade of who you are." She elaborated, "I want people to see the brand as inspiration to embrace themselves. Whether they are a different race, a different sexuality, they have different beliefs. I want it to be all-encompassing." The first collection debuted in August 2020 with a virtual launch event. 
Despite some tough times on The Bachelor, Lauren still supports the franchise, sharing a photo of Alessi watching Peter Weber's Bachelor finale in March 2020. Additionally, she and Arie were guest judges on The Bachelor Presents: Listen To Your Heart, during an episode that aired in May 2020. It appears that Lauren has made the most of her post-Bachelor life and it seems like the best is yet to come.