The Real Reason Miranda Lambert's Husband Retired From The NYPD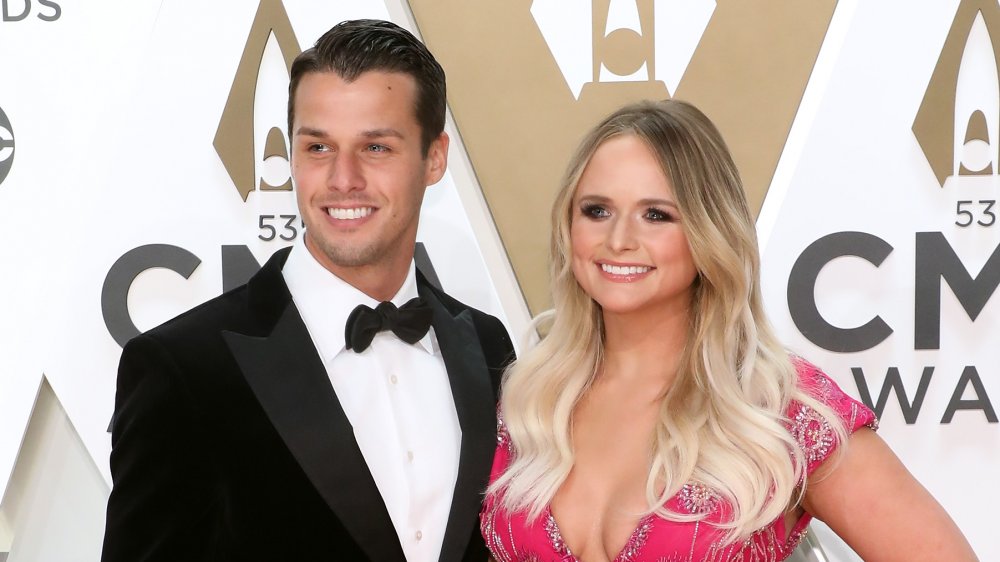 Taylor Hill/Getty Images
Lovebirds Miranda Lambert and Brendan McLoughlin have yet another reason to smile these days: Lambert's hubby, McLoughlin, has made the decision to retire from his position with the New York Police Department. He's now relishing in his new role as his bride's personal and professional security guard. The couple can finally kiss the long-distance marriage life goodbye once and for all!
Sources are adamant that McLoughlin is perfectly content hanging up his badge and working his wife's security detail instead. "He's been working with [Miranda's] security," a source disclosed to Us Weekly in March 2020. "They both love that he doesn't have to go back to New York for his career." While the decision to retire early may be somewhat unprecedented for 29-year-old McLoughlin, sources maintain that the couple is much better off for it. As reported by Us Weekly, their insider insisted Lambert and McLoughlin are in "bliss right now and have been for a while," adding that "Brendan has been living with Miranda for several months now, so his retiring is more of a formality."
But could there be more to the story regarding McLoughlin's early retirement? Keep reading after the jump to find out.
Brendan McLoughlin's retirement has sparked 'baby fever' rumors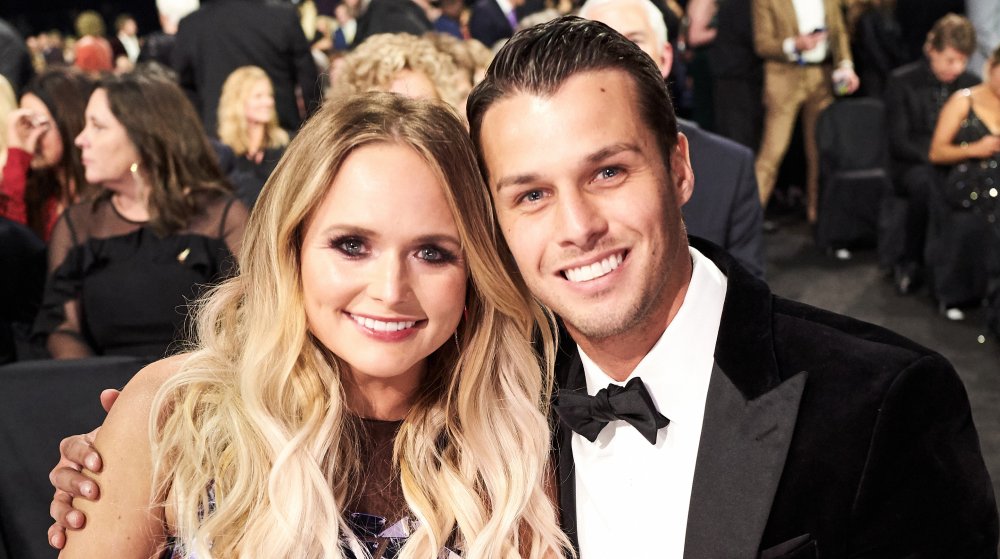 John Shearer/Getty Images
Per In Touch Weekly, an anonymous source claimed that country singer Miranda Lambert and hubby Brendan McLoughlin might be experiencing a touch of "baby fever" on the heels of McLoughlin's retirement. "With Brendan retired, the timing couldn't be more perfect," the insider declared in March 2020. "I'd definitely say that Miranda playing stepmom to Brendan's son has given her a bout of baby fever. Brendan thinks she's a total natural, too!" Well, you know what they say... first comes love, then comes retirement, then comes Lambert with a baby carriage... or something like that. 
Lambert also makes no bones about it — she's absolutely smitten in her role as a bonus mom. While celebrating the couple's one-year anniversary, Lambert took to Instagram to sing her husband's praises. "Thank you, Brendan, for making me the proudest wife and stepmom. You are the reason for all my new smile lines. I love you. #MrsMcLoughlin," she gushed. Here's to hoping the "Bluebird" singer gains even more of those smile lines as her fairy tale continues! Whether or not fans should gear up for a surprise baby announcement is yet to be determined.