The Real Reason Denise Richards Quit RHOBH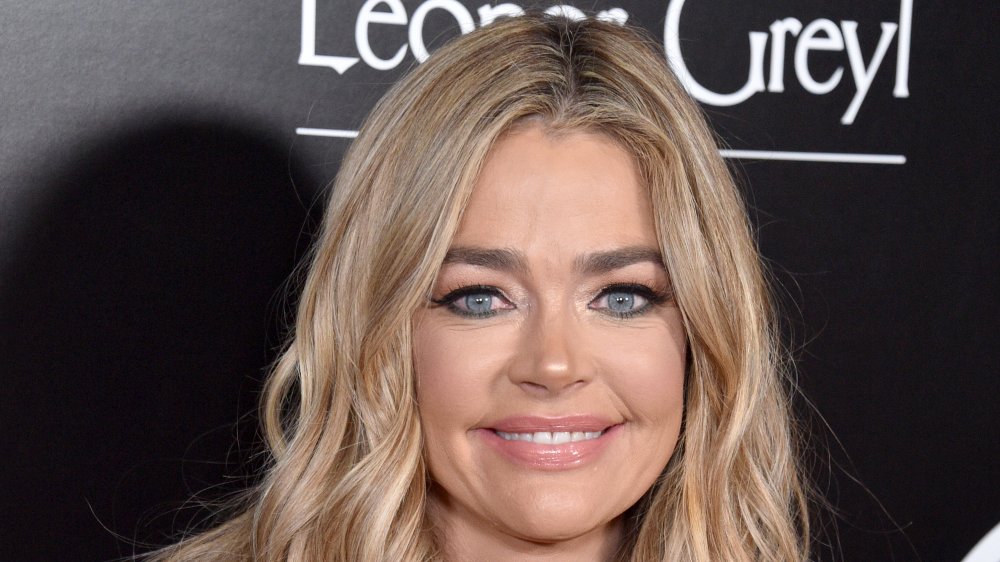 Gregg Deguire/Getty Images
After just two, short, dramatic seasons, Denise Richards' time on the Real Housewives of Beverly Hills has come to a not-so-happy ending. Denise won fans over when she first appeared in Season 9 as a new Housewife, and she was a refreshing presence — she was quick to joke about her and her husband, Aaron Phypers', sex life or recount the times that she let ex-husband Charlie Sheen in for Thanksgiving dinner with an escort as a date, and she was low key, never without a pair of bootcut jeans on even the most glam occasions. Basically, she seemed "real," which is what any Bravo fan wants from a new Housewife, even when they fully know that there is nothing "real" or normal about these women. 
But the good vibes didn't last long. Throughout Season 10, Denise was at odds with most of her castmates — even her old friend Lisa Rinna — after she told them that she didn't want them talking about threesomes at a family-friendly dinner at her house. Towards the end of the season, RHOBH alum Brandi Glanville appeared on the scene and alleged that she and Denise had had an affair after Denise was married to Aaron. Denise denied everything and reportedly stopped filming with the women for the latter half of their season. Although she was at the Season 10 remote reunion, it was reported just before the second part of the Season 10 reunion that she wouldn't be returning. So what gives? 
Brandi Glanville wasn't invited to the Season 10 reunion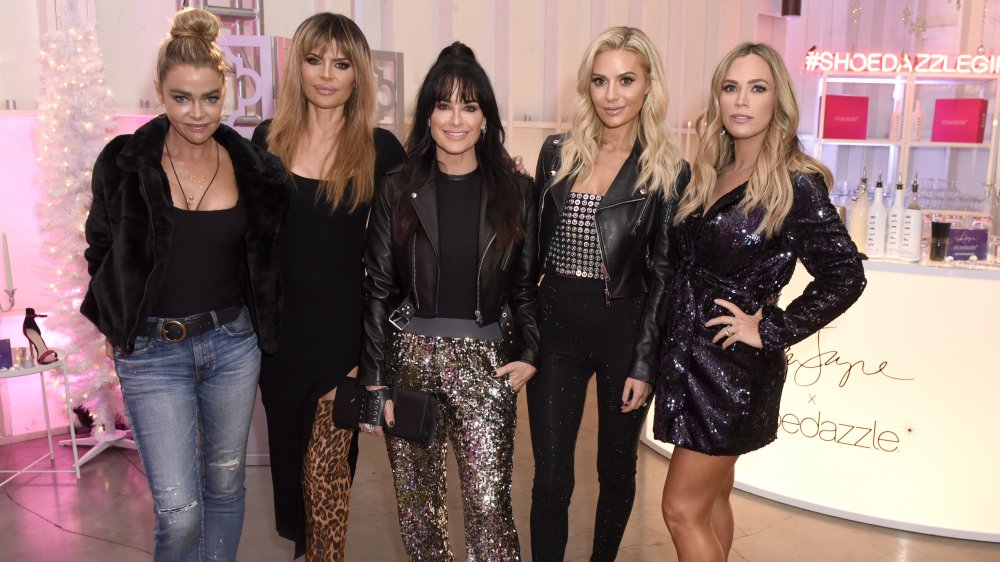 Vivien Killilea/Getty Images
Denise Richards' departure from the Real Housewives of Beverly Hills was confirmed by Variety in September 2020, but as of the time of writing, neither Richards nor Bravo has made any formal statement about her role in Season 11. 
But it was almost expected that she would leave, despite some fans' hope that she would return for another round and clear her name with the other women. The news that she wouldn't be returning broke just before the second part of the RHOBH Season 10 reunion aired — and hours before Brandi Glanville's appearance on Watch What Happens Live. 
Glanville tweeted just after the news that Denise wouldn't be returning broke, "The word of the night is calculated #timing #Are you f–king kidding me," per Us Weekly. Glanville was reportedly not invited to the Season 10 reunion to say her piece, per Andy Cohen himself, because the network thought that they had let her say all she had to say about the reported affair.
Alas, if anyone was hoping to get to the bottom of this supposed scandal, Denise won't be around for any of it next season. Unless she decides to make a statement of her own, or return in some capacity in upcoming seasons, this is the end of the road for Denise Richards' time in the Bravo-verse.