The Real Reason Darius Rucker Left Hootie & The Blowfish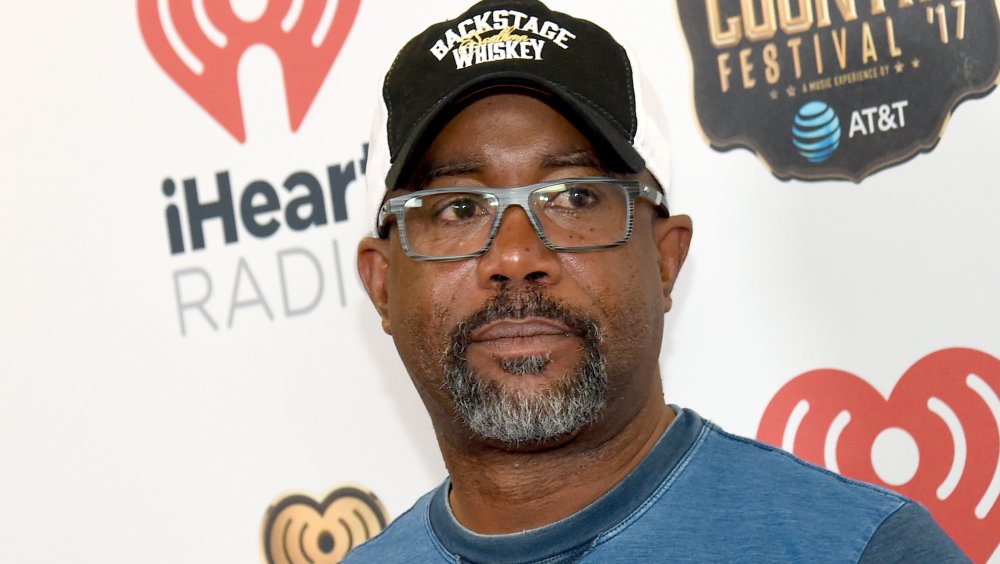 Rick Diamond/Getty Images
If the term "all the rage" applies to anything, it's Darius Rucker's band Hootie & the Blowfish back in the 1990s. According to Billboard, Rucker's music career got underway while he was in college. As the story goes, his soon-to-be guitarist heard him singing Billy Joel in their shared dorm room bathroom. They formed a band, began playing the college circuit, and would soon "blow up" in a big way.
In 1994, Hootie & The Blowfish released its debut album Cracked Rear View. The record, with its genre-blending roots-rock style and Rucker's deep, distinctive vocals, skyrocketed to the top of the charts and has since become a classic, with hits such as "Hold My Hand" and "I Only Want to Be With You" entering the Top 10 on the Hot 100. Could you walk into any sports bar or backyard barbecue in the '90s without hearing those tunes? The album has since sold more than 21 million units, making it the 10th best selling album in U.S. history, per Mental Floss. Yeesh! 
Unfortunately, that would be the Blowfish's crowning moment. The band's 1996 Fairweather Johnson sold a still-respectable 2.3 million, per Esquire, but the group took a hiatus in 2008. Though the band members reunited in 2019, why did Darius Rucker decide to leave Hootie & The Blowfish and go solo?
Hootie & the Blowfish became a punchline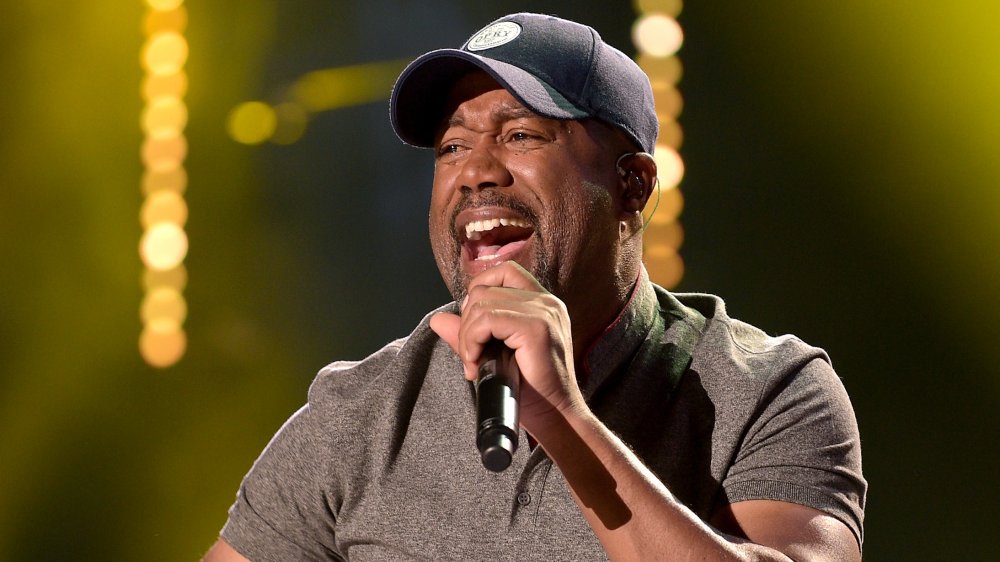 Jason Kempin/Getty Images
Why did Darius Rucker leave Hootie & The Blowfish? For one thing, the earnest band became a punchline in the wake of its massive success. "We bullied Hootie and each Blowfish," Esquire wrote in 2019. "...We laughed them out of the game for no good reason, while we let Dave Matthews Band continue kicking around the same hacky sack for their next few albums..."
It's true. Guitarist Mark Bryan even told Rolling Stone that in 1997, he saw a truck with a "F*ck Hootie" bumper sticker. "I was like, 'Wow, I never even met this guy and he hates me,'" he recalled. Ouch!
Meanwhile, the band was on a dark path of substance abuse. Rucker told the mag he was "regularly" drinking a full bottle of bourbon, and by 2008, the group's drummer had quit. "There were people who had planned their summer vacations around Hootie shows," Rucker said. "I just always felt bad that we just stopped playing."
Luckily for Rucker, the music kept flowing, and his solo career took off. The singer would release multiple country albums, win three Grammys, and enjoy a massive hit in 2013 with "Wagon Wheel," which has 313 million Spotify plays to date. Meanwhile, the band reunited for one of 2019's "biggest summer tours," per Rolling Stone, even selling out Madison Square Garden. "They don't care if it's not cool to like Hootie [anymore]," Rucker said. So who's laughing now?